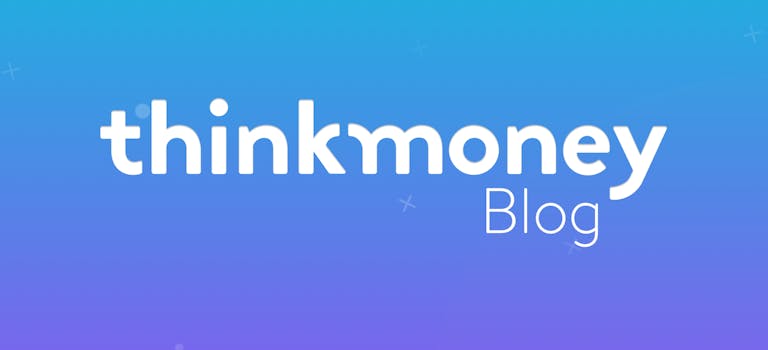 Sticking to a budget while you're on holiday
9th Aug 2019

thinkmoney
Budgeting
Whether you're going on holiday to relax, party into the night or go on an adventure, your budget's probably not top of your priorities.
Only 13% of us actually stick to our holiday budgets, with most people saying they didn't want to have to 'cut back' on their holiday spend.
But budgeting while you're away doesn't mean that you won't have an incredible holiday. You can still have plenty of fun, and when you get back to reality you won't have sky-high credit card bills to worry about.
If you find it a challenge to keep on top of your finances while you're abroad, we've got you covered. So take these tips away with you to avoid falling off the budgeting bandwagon!
Set your limits
Once your trip's all booked, your first step is to set a budget and stick to it. That way, you know exactly how much money you need for while you're there.
List all the day-to-day expenses you could have while you're away, from ice creams to excursions. Give yourself a sensible figure for each of these, add them all together and there's your budget!
If you really don't know where to start, use a budget calculator to set you off on the right track. Fill in a few details about your trip, and it gives you a rough guide for how much travel money you'll need.
In case of emergency
Take your budget and add a little extra for emergencies. The last thing you want is to dip into your food and drink budget if something happens!
Travel insurance is essential, so include it in your budget while you're planning. If you're travelling in the European Union, Iceland, Liechtenstein, Norway or Switzerland, get an EHIC card. It's completely free, so don't be duped into paying for one!
Cut costs on activities
Book tickets and any trips that you know you definitely want to do in advance. You might also find that you can save money by booking online beforehand.
If you have an itinerary before you get there, you know where the expensive and cheaper days fall on your trip. On more affordable days, you could treat yourself to a pricier meal that evening with money left over (without going OTT!). Or, when you know you're in for a more costly day out, try to cut back in other areas.
Do a bit of research to see what free and low cost activities there are for you to do to save money. Asking a local is a great way to find the highlights of your area, and you could stumble across a hidden gem. Don't always feel like you have to be doing something. Even going for a stroll and taking in the scenery can be a fun activity.
Cash or card?
Taking cash is your best friend when it comes to budgeting. You can see exactly what you have and split it up for each day, or divide it up into categories. Once that amount has gone, it's gone. And if you're getting cash from a foreign exchange bureau, read our travel money guide to see how you can save.
It's a good idea to take a card with you in case of emergency. But beware the temptation to tap away using contactless – that's where things will quickly spiral out of control! If you're using a debit or credit card, check what fees you'll pay for using it abroad.
With a thinkmoney debit card, there are no surprise fees. You'll always be charged 2% of the transaction amount when you use it abroad, and that's it!
Don't cave to the kids
There's only so many pool inflatables you can buy before it starts to make a serious dent in your budget. Avoid shelling out for random holiday 'bits and pieces' that end up getting thrown away.
Try giving your offspring their own budget for each day, which will help teach them the value of money. They can have that blow up unicorn if they really want, but they'll have to sacrifice their triple scoop waffle cone to be able to pay for it!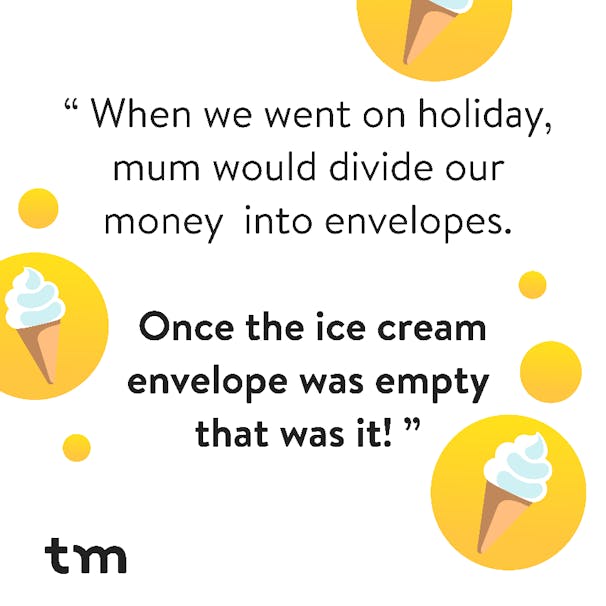 Food for thought
If you've paid for bed and breakfast, make the most of it. Having a big meal early in the day can sometimes tide you over until the evening. You can always try and snaffle away a couple of croissants or bread rolls for if you're peckish later!
When you're having a wander, don't let that keen bloke throwing a menu at you force you into the first restaurant you see. Take in everything your destination has to offer and compare the prices of meals earlier in the day. Once you find the cheapest place, go back there in the evening.
Ask if the restaurant has a menu of the day or a set menu. That way, you can still indulge in a 2 or 3 course meal without it being too much of a splurge.
If you've forgotten it, leave it
Brits waste £144mn paying to replace holiday essentials they've left at home. If you've forgotten something, don't fork out until you actually need it. Try and get by on the things you have remembered to bring.
If you do need to go on the hunt for any health essentials you've left behind, swap recognisable brands for supermarket own. They might not be in English, but we promise you they'll work the same!
Not going abroad?
Even a staycation can be pricey. Research has shown that a third of people find UK holidays are the most expensive for unexpected costs.
Cut the cost of a staycation by opting for a camping trip rather than staying in a plush hotel. Ask around friends and family to see who can lend you camping gear, or you can hire equipment from a specialist. If there's a group of you, everyone can pitch in (no pun intended!) for food and drink and take turns running the BBQ.
One less thing to worry about!
We hope you have a fantastic holiday whether you're camping in the Lakes or jetting off to somewhere sunny. While you're away, you can relax knowing that your bills are taken care of with the thinkmoney Current Account. Whatever's left is yours to include in your budget.
Use the thinkmoney app to keep an eye on where you're up to, so you know if you can go ahead with that second ice cream of the day. No judgement here!
< Back to articles