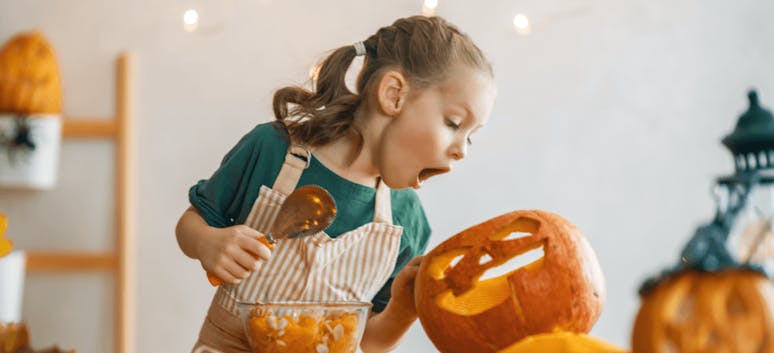 Spookily cheap DIY hacks for Halloween on a budget

Kirsty
Money Saving Tips
Top tips for creating the most amazing Halloween, without getting a fright by your bank balance.
It's the spookiest time of year! But did you know it's also one of the most terrifyingly expensive? Here in the UK we're expected to splash out around £300 million on Halloween in 2021, making it the second priciest event after Christmas (yes, we spend more at Halloween than we do at Easter!).
But before you get a shiver down your spine, you'll be glad to know that having an amazing Halloween doesn't have to include financial terror. This guide will show you how to create the best decor for your home, without getting an extra fright from your bank balance.
Let's take a look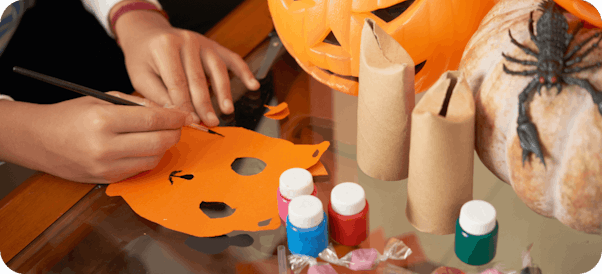 Wickedly creative Halloween decor
Setting the scene for Halloween! This may sound costly but actually some of the best decorations can be made with things you already have in your house.
A quick rummage through your wardrobe or in the attic could result in some super freaky finds, which can be turned into amazing decor for the very appealing price of....nothing!
Here are just a few tips on what you can make with things you already own.
Toilet roll lanterns
Save those empty toilet rolls! A quick lick of paint and a bit of rope is all you'll need to transform bog-standard lights into scarily cheap wall decorations. If you happen to have fairy lights hanging around, you can also thread them through to create some really effective spooky lanterns that you can hang around your window or door frame. But even without the lights, this simple trick can really spook-up your home.
Bed sheet bat cave
This is a classic for the kids in the house, and that includes us big kids too. Grab an old bed sheet and pin it to whatever you've got handy (anything from a chair/sofa to the wall!). Any household lamps will help set the scene inside, and you can always get some plastic bats from your local pound shop to complete this wickedly cheap bat cave!
Wooly webs!
This may sound like an obvious one, but there's no end to the fun you can have with a bit of cheap cotton wool. If you don't have any, get down to your local shop and pick some up for approximately £1, and then get busy stretching it all out to hang indoors. Creating wooly webs is such an easy and affordable way to add that finishing touch to your spooky scene.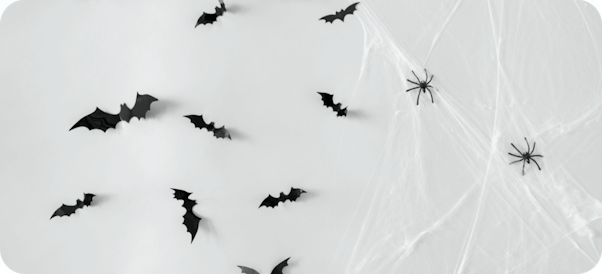 Cook up a fright
Halloween just wouldn't be Halloween without getting freaky in the kitchen. You really don't have to spend much at all to create amazing treats that will be so tasty they'll be gone before you can say "boo".
If you have sugar in the cupboard, you can melt it in a pan and create really cool honeycomb treats in the shape of ghosts and ghouls. Simply pour the liquid out onto baking paper and shape them as you please. Perfect!
And then of course, there's Witches Brew, which can be stirred up with ginger ale, pineapple juice and a squeeze of lemon. That said, you can create this with any juice you have in the fridge, so long as it comes out a spooky colour and tastes good. If you want to add an extra touch, you can grab some cheap eyeball sweets from your local supermarket and add them to float at the top. You're being watched!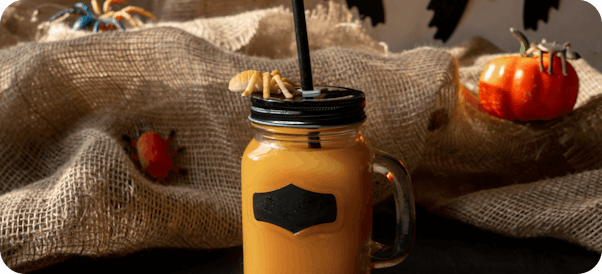 No more banking terror
Want to stop getting a fright by your banking fees? Switch to a thinkmoney Current Account with no credit checks, no hidden fees and the easiest app known to man.
< Back to articles