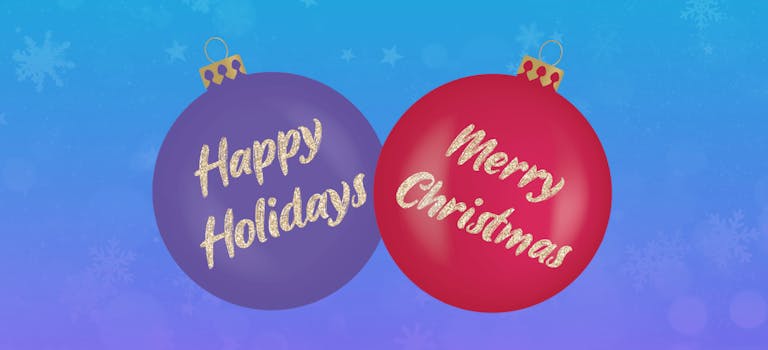 Christmas decorations on a budget
3rd Dec 2020

Faye
Money Saving Tips
It's so quick and easy to pop to the shop and buy your Christmas decorations, but since we're currently in lockdown, why not switch it up this year and make your own. Not only will they be unique to you and you'll have lots of fun getting creative, but it will also save you a lot of money, which is perfect during these uncertain times.
What you'll need:
Next time you're on a walk, keep a lookout for pinecones, crisp leaves, and maybe even some twigs that you can decorate.
Pick up an extra orange when you do your food shop
Don't throw away bottle caps, save them
A few decorative pieces, like glitter and ribbon
A couple of things to assemble it all together, such as glue, string, and foam shapes
A few Christmas decoration ideas
There are many ways you can create your own decorations, but here are a few of our favourites.
Wreath
Grab a selection of pinecones, twigs, and leaves, and decorate them with glitter. Using superglue or string, you can attach them to a foam circle or create a wireframe, something that is sturdy enough to hold its shape and create a beautiful wreath for your front door. For a finishing touch, why not tie a bow at the bottom.
Orange decorations
Drying out oranges and hanging them around your home will help create those beautiful Christmassy smells. To dry out the oranges you will need to:
Slice your orange into thin slices, approximately 1-2cm thick, and pat them dry.
Place them on a metal rack over a baking tray to allow air to flow while they're in the oven. This helps to prevent them from burning.
Put them in the oven at a low temperature, around 120°C for three hours, regularly turning them over.
They're ready as soon as they are dry.
When they're done, and once they have cooled, you can create a small hole to attach some string. A great place to hang them is the kitchen. The warm air from the oven can really bring out their citrus scent.
Tree decorations
Gather all your bottle caps and decorate them however you want, with glitter, diamantes, paint, or patterned paper, etc. Glue them to a foam ball, or other round objects, and attach some string or ribbon to the top to create a lovely bauble for the tree.
You can actually decorate any of the objects that you have collected and turn them into a decoration for the tree. For example, the leaves can be a great addition. Dry them out to make sure they are less fragile. You can do this by placing the leaf between paper and then add greaseproof paper or a cloth on top and iron over the leaf. Once it's dry, it's ready for decorating. Again, you can decorate them however you like, attach the string, and voilà! You have another lovely decoration.
If you have made any of your own decorations for this Christmas, we'd love to see them. Feel free to share your handy work over on our Facebook and Twitter pages.
< Back to articles