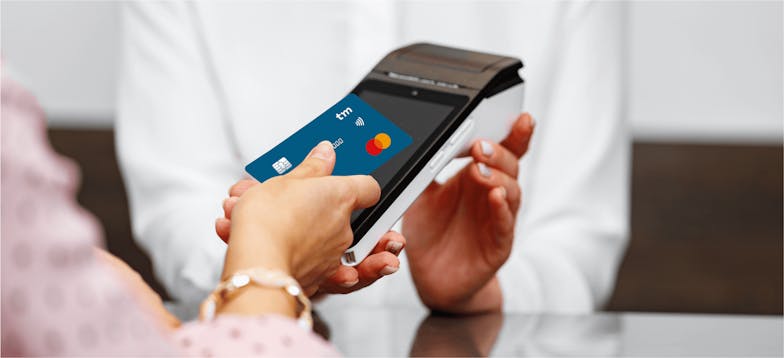 The contactless limit is rising to £100
8th Oct 2021

Laurie
General Finance
Love them or loathe them, there's no denying that contactless payments have exploded since the pandemic hit, with around 83% of people in the UK now using contactless. With just one in six payments made in cash these days, it's clear to see that we're heading towards a cashless society.
If you have a contactless card, there is an important change coming that you need to be aware of. The spending limit will be increasing in October 2021. Find out all the information you need to know right here.
What is contactless?
It's the fastest, easiest way to make secure payments using your card without having to enter your PIN. No need to search through your pockets or your purse for an extra note or the right change. You just tap your contactless card on a card reader and you're done!
Is contactless safe?
Yes, contactless payments are safe and secure. In fact, you get the same level of security and protection as you would with Chip & PIN. Contactless cards also come with an in-built security check. This means that you'll occasionally need to enter your PIN to verify that you are the genuine cardholder.
If you lose your card or suspect it's been stolen, you should always contact your banking provider immediately. You can lock your card straight away on the thinkmoney app to prevent anyone who gets their hands on it from spending your money. But not to worry, if there has been fraudulent spending on your account, we will do our best to get your money back.
What is the new contactless limit?
HM Treasury and the Financial Conduct Authority (FCA) have made the decision to raise the contactless limit from £45 to £100.
After the increase from £30 to £45 at the start of the COVID-19 pandemic, the number of contactless payments made in the UK rose by 12% to 9.6B. A pretty significant jump!
Because of this, the recent decision to increase the limit further is in direct response to how people seem to prefer to pay for things. It gives people more choice, flexibility and means you can pay for your weekly shop or any bigger transactions quicker than ever.
When will the contactless limit increase?
The limit will increase to £100 from the 15th October 2021. thinkmoney contactless cards will be updated from the 18th October 2021.
Will I need a new contactless card?
Don't worry, you won't need a new card. If the retailer has updated their system to the new limit, then you'll be able to use your existing card as normal. Easy!
How do I know if a retailer has the new limit?
Once the limit increase comes into play on the 15th October, there will be a lot of retail systems to update. So be aware that even if your banking provider has made the change, not all retailers will have had the time to make the update straight away.
If you're unsure, ask in-store for more information or follow the prompts on the card reader when you try to make a payment. If their system isn't updated yet, you'll be asked to insert your card and enter your PIN to make the payment. So make sure you've got your PIN to hand! You can remind yourself of your PIN in seconds on the thinkmoney banking app.
How do I use my contactless card?
Look for the contactless symbol on the card reader.
Hold your contactless card against the card reader.
Wait for a green light or a beep to confirm your payment has been processed.
If money is available in your account and you haven't gone over the £100 limit, your payment will be approved.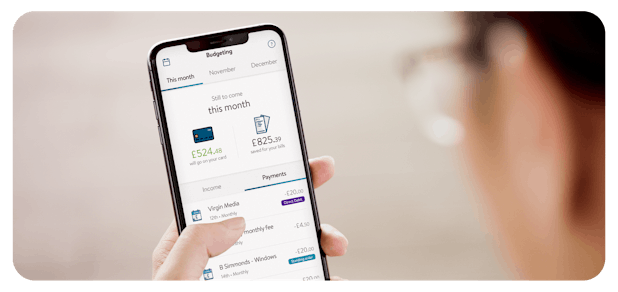 Five tips to manage your contactless spending
1. Pay attention to smaller spending
Spending through contactless is very easy; a simple tap on the card machine and a payment can go through. So pay attention to smaller spending as a couple of £5 spends here and there can add up.
2. Track your spending using a budgeting app
Unlike traditional banks, some digital banking providers can offer you the chance to 'budget using jam jars'. Essentially, your money can be split into pots, for example, one for bills and one for spends. Using a banking app such as this allows you to know exactly what money you have to spend to ensure you don't go into debt or use money set aside for bills.
3. Create a weekly budget
Set time aside to think about what you might need to buy over the next week and create a budget. As contactless spending can make it harder to track, this way, you can set money aside that you know you have, without worrying that you could be spending too much.
4. Shop once a week or every fortnight
If you tend to visit the supermarket every couple of days and use contactless, those trips can start to add up. Instead, at the beginning of the month, set aside an amount for the shop every week or every fortnight, and stick to it. You'll save money on your food shop and likely see a reduction in food waste.
5. Check your statements regularly
You should get in the habit of checking your account's statement every week, or even more regularly, and look for any transactions that are adding up that are more of a 'want' than a 'need', and you can look to reduce them. Additionally, this is also a great way to keep an eye out for any transactions that you don't recognise.
Jonny Sabinsky, Head of Communications at thinkmoney, says: 'The contactless limit rising to £100 is a great move. This form of payment is easier and more secure than any other, and the limit rise will give people more flexibility when it comes to shopping.'
'However, it can also make it easier for some people to overspend. And with Christmas just around the corner, we may want to have a closer eye on what we're spending. But with the help of the thinkmoney Current Account's budgeting tool, and our top tips to manage your contactless spending, you're in a great place to stay on track with your finances.'
As you can see, going cashless has many benefits, with the main one being it is a secure way to make a payment. For more financial safety tips, take a look at our protecting your money section.
< Back to articles