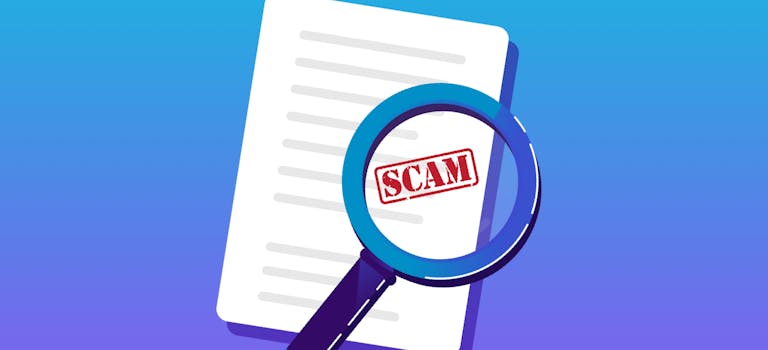 FCA to tackle investment scams
19th Aug 2020

Faye
Financial Crime
Throughout COVID-19, scams have been on the rise. So there's no surprise that the Financial Crime Authority (FCA) is set to launch a new campaign.
The FCA plans to tackle rogue financial advisors who have been convincing their customers to put their hard-earned cash into risky investments.
Why now?
The international pandemic has caused financial strain for many people, increasing the risk of rash decisions being made when it comes to their finances. Unfortunately, scammers have been taking advantage of this and the amount of investment scams has increased. There are concerns that too many pensioners were being advised to move their money out of gold-plated retirement schemes into ill-advised investments and that firms were not compensating their customers for this badly judged advice. This is why over 100 financial advice firms will be under investigation by the City watchdog and the FCA has dedicated a two-year focus on this to make sure advice firms are following best practice.
Last year 130 advice firms were investigated. So far this year, there has already been 107! This crackdown will aim to prevent people from falling victim to investment scams.
What's happened so far?
Already, there have been two companies and three directors who have had to pay the price for poor advice. Their penalty was to pay a hefty fine to repay the pensioners who were miss-led into investing in risky retirement funds. The fines together equate to £10.7 million!
How to avoid becoming a victim of an investment scam
There are a few tips to protect yourself from becoming a victim. However, one of the most obvious, but also the one that can easily be miss-judged, is that if it's too good to be true, it probably is. Although you should be able to trust that financial advisors know what they're talking about, it is always worth doing your own research before agreeing to anything. If an investment seems to be highly rewarding with little risk, the chances are, it could be a scam.
A few ways you can spot an investment scam include:
Contacted out of the blue with a 'too good to be true' proposition
Pressured to make a quick decision with no option to call them back
Little information to contact the company, such as only a mobile number or PO box provided
Research is key before you make any decision. You should also never be persuaded into investing your money until you have thoroughly researched the company and if you don't 100% feel comfortable with it.
A few ways you can protect yourself include:
Never provide any details to anyone from a cold call or unexpected email or text message
Double check the company's legitimacy via the FCA's register of regulated companies or the FCA warning list.
Seek financial advice from FCA regulated firm
For more ways on how to protect yourself from a scam, you can check out our guide.
< Back to articles