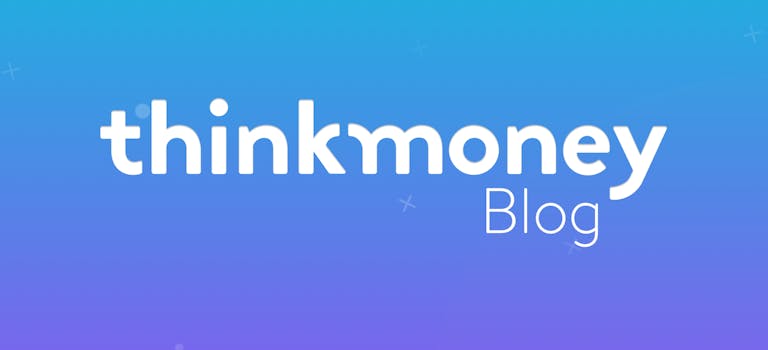 Five ways to cut costs on theme park trips this summer
18th Jul 2014

thinkmoney
General Finance
Now the summer holidays are fast approaching, finding a way to keep the kids occupied until September can sometimes be quite a struggle – especially if you're on a budget. Planning a trip to a theme park can be a great way to keep both you and your kids entertained without having to leave the country, and the UK has plenty of options for you to choose from.
Of course, you might just want to experience some white-knuckle thrills with your mates too, so we've sniffed out some great tips and deals to help both families and groups of friends save as much money as possible.
The deals we've quoted here were correct on 15.07.14, but prices or offers could've changed since then. Prices may or may not include VAT, postage and packaging.
1) Travel by train
If you're thinking of piling into a stuffy car with your friends and family with no leg-room for hours on the motorway, catching a train might be a more stress-free alternative – especially for the would-be driver. That might not sound like a good enough reason to ditch the car, but National Rail are currently offering tempting 2-for-1 vouchers on loads of theme park and activity tickets when you book with them.
Providing you book your train tickets online and show them when you get there, you could save money on some great attractions, including:
Alton Towers
London Dungeon
Drayton Manor
Thorpe Park
Legoland Windsor
Various SEA LIFE Aquariums across the country
You'll also be doing your bit for the environment by not driving, and you won't run the risk of being stuck in traffic for hours either! To see prices and the full list of attractions you can use this deal for, head here.
2) The most important meal of the day
This deal will have you eating through cereal faster than your kids, as various Kellogg's cereals are offering vouchers for theme parks across the UK. Adults go free with another full-paying adult or child ticket, so you can save bundles by getting the scissors out and cutting your cereal boxes up.
These two-for-one 'grown-ups go free' vouchers are available on selected Kellogg's cereals, including: Coco Pops, Cornflakes, Crunchy Nut, Frosties, Rice Krispies and more. So you might not even have to go out of your way to buy it if it's already on your weekly shopping list.
After munching through all that cereal you'll be able to use the vouchers at various attractions, such as: Alton Towers, Blackpool Tower, Legoland Windsor and Thorpe Park to name a few. However, you can't use these to book tickets online, so you'll have to save them to use at the ticket office on the day.
3) Cashing in those reward points
For those who shop at Tesco and collect Clubcard vouchers, now might be the best time to cash in your reward points in exchange for theme park tickets. There are plenty of days out to choose from, and if you've got loads of vouchers, you could end up enjoying them for free.
Just £12.50 in Clubcard vouchers will earn you a free day ticket to Alton Towers, and £9.50 worth of vouchers gets you a wristband for Blackpool Pleasure Beach. If you have as much as £28 in Clubcard vouchers you can also grab yourself a Legoland Windsor Resort Premium Annual Pass; which allows you free entry and parking for 12 months! This pass costs £110 on the gate for an adult, so you'll be saving a lot of money.
For the full list of attractions you can use your Clubcard points on, head here.
4) Book online
There's a lot to be said for planning ahead, and that's no different when you're looking to book tickets for theme park breaks. Booking your tickets in advance online is likely to save you a fair few quid, as some theme parks offer discounts when you do. There are also loads of other offers and incentives - some of the deals offered by a few of the big theme parks include:
Alton Towers: Save 25% when you book tickets online seven days in advance, and you get to ride some attractions earlier than everyone else.
Drayton Manor: Prices are slashed by around £10 for adults and £7 for kids when you book online.
Thorpe Park: Tickets cost £49.99 on the day, but you can save up to £24 by booking online and in advance.
Legoland Windsor: Save up to 30% by booking in advance online.
Blackpool Pleasure Beach: Both adults and juniors (11-year-olds and under) can save up to £14 when you book their wristbands online.
And considering how unreliable the British summer can be, should it rain for three consecutive hours while you're at Blackpool Pleasure Beach you'll be given free entry the next day! All you have to do is keep your wristband and receipt, and return the next day.
Tip: If you're booking as part of a large party or as a family, have a look around the website to see if buying a family ticket or booking as a big group will be cheaper. There are often deals if you book in large groups, so it's worth comparing the prices.
5) Little ones go free
Families with young children may benefit from getting their little ones in for free at many theme parks across the country. Different parks have different rules on this, but some of the biggest attractions allow kids under a certain age to enter for free:
Alton Towers lets under-fours go free when you book your tickets online in advance. So you'll be able to save money taking your youngest to the brand new Cbeebies Land, featuring favourites like Postman Pat, In The Night Garden and Charlie and Lola, to name a few.
Blackpool Pleasure Beach offers free entry for under-twos and there are loads of little rides suitable for young children, plus the new Wallace and Gromit ride should provide fun for the whole family.
Drayton Manor lets under-fours in for free when you book online, and there's a zoo and a Thomas The Tank Engine Land suitable for all.
Thorpe Park admit children under one metre tall for free, and if your kids are hooked playing Angry Birds on the tablet on the journey there, they'll no doubt love the new Angry Birds Land, which is suitable for young kids.
Legoland Windsor has an under-threes-go-free rule, and this park is especially aimed at children up to the age of 12, so it's perfect if you're looking for a family-friendly day out.
A recent study by The Sunday Times revealed that a family day out to Alton Towers could cost up to £573 if you include car parking, two children's meals, two cheeseburgers, four ice creams and some fast-track tickets. To try and cut this down, why not bring your own lunch? Food prices once you're in a theme park can be quite expensive, so bringing a packed lunch with you will no doubt save some cash.
We hope these tips save you some money on your next theme park trip - and if you have your own favourite outing your family loves to enjoy in the summer, why not share it on our Facebook page?
< Back to articles