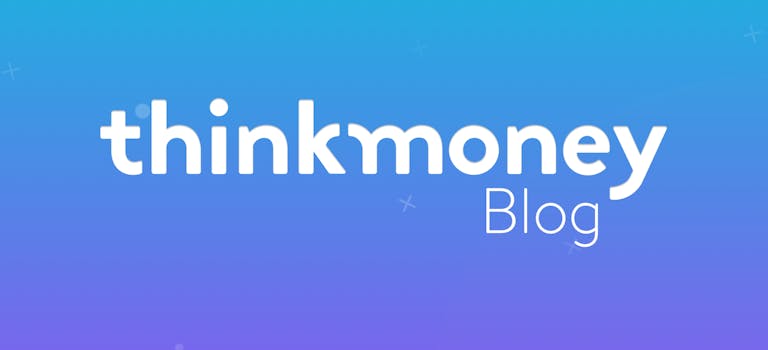 29 hot summer deals: offers on barbeques, garden furniture, paddling pools and more
19th Jul 2013

thinkmoney
General Finance
The summer has finally arrived - and boy, was it worth the wait! The whole of the UK is basking in the blazing heat.
That's why I've put together this big list of bumper summer deals. It could help if you're looking for barbeque deals, garden furniture offers, deals on outdoor toys like paddling pools and other fun summer stuff too. Have a look and see if I've found anything to help you make the most of this weather - while it lasts!
Prices and deals were correct on 19.07.13, but could've been changed or removed by the retailer since. Prices may or may not include postage, packaging and VAT.
8 barbeque deals
£0 - £50
Starting off really, really cheap: disposable BBQs are £1 from Poundland.
There's half price on selected barbeques at Argos. This portable round charcoal barbeque is just £14.99 (down from £19.99).
The 'BBQ essentials' deals at Morrisons include a 2-burner gas barbeque for just £30 (down from £45).
£50 - £150
At Tesco, this 'Masterchef' charcoal trolley barbeque is £74, down from £148.
Barbeques are half price and over at Homebase. This 3-burner gas barbeque has been reduced from £129.99 to £99 (in fact, it was originally £299.99).
This mosaic fire pit from Marks and Spencer has a couple of other uses too - it can be used as a BBQ and as a table. It was £229 and is now £114.50.
15 garden furniture offers
£0 - £100
This waterproof beanbag chair from Garden Furniture World is perfect for lounging around in the garden. It's £24.99, down from £34.99. If you're planning on spending more than £400 while you're there, you can get £25 off with the code GARDEN25AF.
There's 60% off selected garden furniture at Argos. This purple bistro set with a table and two chairs is just £49.99 (was £69.99).
At Woolworths, this two-seater cushioned swing is £69 (down from £149).
This corner outdoor armchair from B&Q is £99, down from £120 - but with the discount code GDN25 (25% off selected garden furniture until 29th July) it's reduced further, to just £74.25.
What better way to relax in your garden than in a hammock? This Amazonas beach hammock and stand set is just £76.98, down from £82.50, at Variety.co.uk.
This Cuba 6-piece dining set (4 chairs, a table and a parasol) is just £99 from Very (down from £149).
£100 - £500
Get a truly unusual piece of garden furniture with this customisable BBQ mate crafted in pine from notonthehighstreet.com. You can use it to store your barbeque tools and charcoal - and you can even dine on it. It's £194.99 (down from £259.99), giving you 25% off.
There's 70% off selected garden furniture at Primrose. This 4-piece rattan set, including a bench, two chairs and a glass-topped table, is £199.95 instead of £349.95.
At World Stores, you can get £20 off orders over £300 with the code WORLD20AF. We took a look at this marine hammock set with a stylish curved stand, which was £306.99 (down from £369.99). It was reduced to £286.99 with the code.
This hanging lounger from supremerattanfurniture.co.uk is £329 - down from £669.
This extending wooden dining set with 8 reclining chairs was originally £1,399 at Homebase, and it's been reduced to £499. That saves you nearly £1,000!
£500 - £1,000
Get a free parasol with every dining set you buy from Furniture Village. This dining set with four chairs, a table and four footstools has been reduced to £969 from £1,299. And don't forget the free parasol!
This stylish Toronto rattan day bed consists of a sofa, a glass-topped table and two footstools/chairs that can be pushed together to form a bed. It's £695 from Internet Gardner, down from £1,129.
There's up to 60% off all furniture in the Debenhams summer sale. This dining set with 6 chairs and a rectangular glass-topped table was £1,800 but now has been dramatically reduced to £720. That's a saving of over £1,000!
£1,000+
Sofas, dining sets and hammocks are all very well - but what if the thing you actually want in your garden is a wooden cabin? This large 'Kestrel' wooden cabin from Gardens and Homes Direct is a great place to chill in the summer if you have room for it - and £1,953.48 handy. The cabin had been reduced in price from £3,399.99 to £2,049.99 - then you could use the code GHDA05 (5% off all orders) to get an extra £102.50 off. That saves you nearly £1,500 in total!
6 deals on swimming pools, paddling pools and water toys
£0 - £50
Let your kids cool off in the garden with this Octopus water sprinkler for £6 from Sports Direct. Water comes out of his eight arms as they flail about.
If you fancy allowing your children to run around dousing everything (and everyone) with water, this two-pack of water guns is £10 (instead of £20) from thetoyshop.com.
This 'dash and splash' inflatable water slide from Argos is reduced to £14.39 from £17.99. It includes two floats to slide down on.
This respectably large 8-foot pool is just £39 from B&Q. The picture suggests you can get quite a few people in it.
£50 - £350
This splasher pool from Outdoor Toys World is three metres across and half a metre deep. It's reduced to £145.99 from £155.99. If you spend over £150 while you're there, you can get £10 off with the code TOYS10AF.
What could be more relaxing than your very own hot-tub? This Lay-Z Spa is £349, down from £524, at Homebase. Of course, you might not need the 'hot' in this weather…
< Back to articles