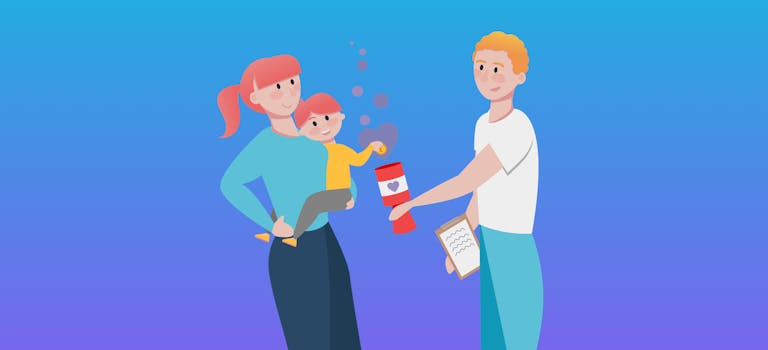 How have charities been affected in 2020?
15th Nov 2020

Stephen
thinkmoney News
Throughout the year, many parts of the charity sector have seen donations fall at a time when people need them the most. Charity shops and charity events have all been impacted by lockdown restrictions, with most if not all events being cancelled. Added to the fact that many people are struggling financially and cannot afford to give as much as they normally would, the year has been very tough on many of the UK's top charities.
However, the total amount given to charities has increased by £800 million compared to last year, so why are some charities still struggling? Here we take a look at the reasons why some charities are finding it tough despite the overall influx of cash donations.
Rise of £800 million in giving in the first part of 2020
It has been reported that the total amount given to charities in the first half of the year was £5.4 billion - an increase of £800 million compared to the same period in 2019. Additionally, the average amount given each month to charity has increased from £20 to £30, showing how people are looking to help out charities in need.
Effect on small charities
Although the total amount given to charities has gone up, much of this has gone to larger charities which operate across the whole country. Unfortunately, this has meant that many small charities are being left short. Of the extra £800 million given to charities this year, only 3% has gone to these smaller charities despite them making up 80% of the charities in the UK.
Part of the reason for this is that these charities rely on events for fundraising. With so many events being cancelled due to lockdown restrictions, they are finding it tough to bring in the same amount of money. And even though £750 million has been set aside for the charity sector, over 50% of the charities who have applied for a share of the funds have been turned down by the government.
Many of these charities have seen an increase in work while simultaneously seeing many of the staff leave as they were unable to be placed on furlough. A poll from the Small Charities Coalition found that small charities have seen an average drop in income of 70% while experiencing a 68% increase in demand or referrals to their service.
The future of charitable donations
The ongoing economic disruption is likely to hit charities hard in the years to come, with the Institute for Public Policy Research predicting that medical charities stand to lose out on up to £4 billion between now and 2027. The reasons given for this mostly related to the fact that people stood to be far worse off financially in addition to the closure of charity shops and suspension of charity events.
How we're planning to help this year
Despite the challenges we've been faced with this year, there's still plenty to do in terms of supporting charities. We're taking part in Cash For Kids' Mission Christmas again this year to help deliver presents to children living in poverty. Last year we helped raise over £9,000 thanks to a whole load of Christmas events, including a Christmas jumper fundraiser and a Christmas raffle. We also helped collect gifts to give directly to children.
In total, over £14.6 million was raised, enabling the charity to reach over 380,000 children across the country, and with everything that's happened this year, we're hoping to reach even more before the year's out.
Find out more about Mission Christmas over on the Cash For Kids website:
< Back to articles