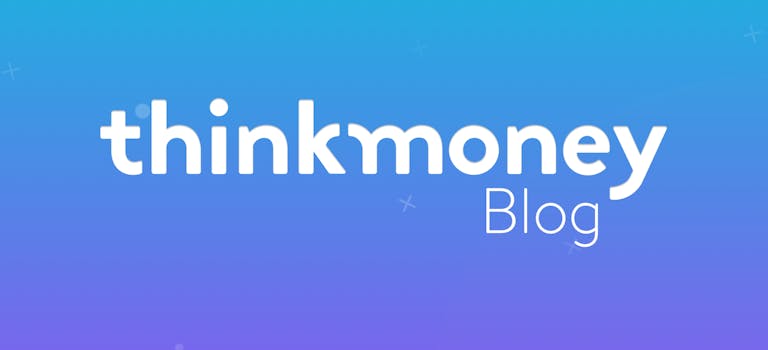 How I started my business: the florist
27th Feb 2019

thinkmoney
General Finance
Welcome to the first blog in our Money Makers series. Throughout the year we'll bring you real stories from small business owners about how they manage their money to get their dream projects off the ground – and keep them going.
Rachel Perry is a self-employed florist and shopkeeper at The Hedge in Birmingham. She started her own business 18 months ago with her brother Luke, an illustrator and printer. Here's a day in her life.
4am:
Being self-employed means each day is different. But today I'm up super early to go to the wholesale flower markets in Birmingham. Bulletproof coffee is my secret to early starts!
Our shop, The Hedge, sells British flowers as well as homeware and gifts. We specialise in seasonal, organic, locally grown flowers; an alternative to the highly-processed flowers sold in supermarkets.
I'd always wanted to start my own business. I've loved interiors and flowers for as long as I can remember. I'd been working in tax compliance for 20 years and was really unhappy, so I started a floristry side business from my kitchen table. It grew slowly, with me putting in any time I could around work and my family.
At the end of 2016, my brother Luke and I saw a shop for rent and decided to go for it. I left my job, and started running the business full time. We financed it from savings because sadly our mum died a few years ago and we inherited some money from her.
6.45am:
We get a big delivery of flowers from a local grower. I put together all our flower orders and then make up bunches to sell in the shop. I post on Instagram, which entices people in and encourages them to buy our products. Instagram has been a really effective way for us to market the business, and best of all, it's free.
10am:
The shop opens. I carry on making bouquets, updating the displays and organising things for our floristry workshops. Some days are super busy, and others are very slow but there's always something to do and I don't stop all day.
Getting to this point has been full of challenges. Just as we were about to open the shop for the first time, the roof started leaking and the shop flooded. We started the business on a shoestring budget, and this setback wasted a lot of time and money.
1pm:
Lunch is homemade soup and a roll from the bakery around the corner, eaten between deliveries and serving customers.
1.30pm:
I'm looking at suppliers and new brands for us to work with. This is where a bit of careful budgeting comes in – we don't have any debts or investors so we have to put a lot of thought into our spending. We had to refit the shop, secure suppliers and buy stock on a tiny budget, and we ensure all our running costs are covered before we order anything from suppliers.
We didn't have tens of thousands of pounds to spend on professional shop fitting when we started. Instead, we cut costs by working with a great local craftsman and painting the shop ourselves. We got the keys, did all the work and opened three days later.
2pm:
More deliveries arrive which need checking and putting onto the system and we have some lovely regular customers who pop in.
When you start your own business, you have an idea of how it'll work, but you learn so much along the way. When we started this business, we massively underestimated how long it would take to be able to pay ourselves a wage. Any money we make we plough back into the business, into stock and making improvements.
We constantly evaluate what works and what doesn't. Some things aren't as successful as we'd hoped. Our flowers and floristry workshops aren't our best sellers, Luke's art and illustrations are. I don't think we've found the perfect formula yet but we're getting there.
3.30pm:
I nip out to get my son from school and he sits in the shop until my husband collects him. One of our regulars tells me how much they like what we're doing, which makes it all worthwhile.
Starting my own business has helped me make connections I'd never otherwise have made, and it's taught me so much.
6pm:
We're meant to shut at 5pm but today, like most days, it's 6pm and I'm just closing up now.
9pm:
After all the household chores are done and my son is in bed, I do shop admin and then go to bed early.
Top tips
What advice would you give to someone looking to start a business?
Do it! I wish I'd done this sooner. Starting a business is hard but the highs outweigh the lows and I'm so grateful to my mum for leaving us the means to do this. Be brave, stick with your vision, be different and you'll find your customers.
Even if you're working with a small budget like we were, you can make it work if you're careful with your spending and you set aside enough to cover your running costs.
Start getting into good budgeting habits
If you're thinking about starting your own business, now is the time to get into good budgeting habits. So why not open a personal account that could help you manage your money? With the thinkmoney Current Account, we'll keep money for your bills aside to make sure they're paid on time, and the rest is available to spend on your debit card.
It's a personal account, so you can't use it for your business, but it's a great way to get your finances into shape ready for any big plans you have in the future.
< Back to articles