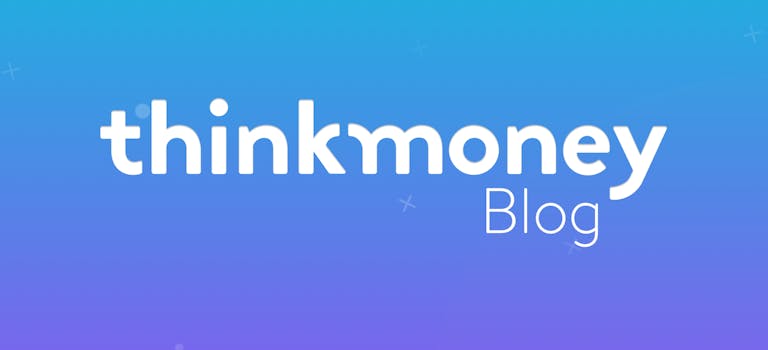 How I started my business: the nail technician
24th May 2019

thinkmoney
General Finance
We're back with the next instalment in our Money Makers series. We wanted to share some small business success stories with you, and we asked what advice they'd give to others who want to turn their dreams into a reality. They've shared their tips for managing money, and how to make sure you stay afloat long into the future.
Emma Andralojc is a self-employed nail technician and beauty therapist at The Nail & Beauty Nerd based in Harrogate. Emma started her business in March 2018, and provides treatments such as gel nails, waxing and eyebrow shaping. This is what she gets up to in a working week.
Tuesday – 7.30am:
No two days are the same when it comes to running a small business. I wake up at 7.30am and make myself a coffee. I'll check my phone to see if I have any emails that need answering, or if there are any last minute appointments I can squeeze in.
This is also when I plan my social media posts for the day, and try to get a couple out before I head to the salon.
9.00am:
By 9am I'm at work and ready for my first client. At the moment I rent a space in a beauty salon, but I'm moving into my own shop soon.
I usually have back-to-back clients until lunch time, doing a mixture of nail treatments, facial waxing and brows. Each appointment lasts about an hour. The nail treatments are extremely popular and I work across three gel polish systems: Gelish, CND Shellac and CND Shellac Luxe.
12.00-1.00pm:
I try and have a lunch break around this time, but it depends on the appointments I have in for the day. I'll often take my lunch a little later than planned, because I like to be able to offer clients the times that are most convenient for them.
On my break I'll do research for my small business, like who my suppliers are going to be when I move into my own shop and what the nail salon will look like. I'll also post some photos on social media from appointments that morning or earlier in the week.
1.00pm
When I've finished my break, I'll carry on with my next few appointments. Depending on the day of the week and what's in the diary, I could be working a late night or I could finish at 5pm. If I've organised the day as a later finish, more often than not I'll start a bit later. I try to stick to an 8 hour working day for a good work-life balance.
5.00pm
Finished for the day! Time to clean and pack up my equipment ready for tomorrow. As soon as I get home I set my phone to emergency contact notifications only. This makes sure I can have some downtime in the evening, and I'm not on my phone all night!
Wednesday – admin day
I'll still get up at 7.30am, but start working at my computer at 8am instead of 9. It's easier just to get out of bed, grab a coffee and get stuck straight into my work!
I'll order any supplies I need for the treatments and look at bits and pieces to buy for my new salon. I sort out my accounting, and look into new training and online courses I can do to improve my skills, such as social media seminars.
I had been using these days to scout for a location for my own nail salon and it's been a long journey, but I'm finally there! It's been exciting to meet with people who are potentially interested in joining the team.
Top Tips
What advice would you give to those looking to start their own small business?
The best advice I can give to those starting a small business is to plan ahead and try not to make any unnecessary purchases. My business has managed to turn a profit after just one year because I took advantage of offers that my suppliers had.
If you can make bulk buys that fit in with your budget, it will save you money in the long run. I made a big purchase of nail supplies in November as I was coming into the busy Christmas season, and the order saw me through till April this year.
Planning what you're going to spend money on will help you save money, not just in business but in everyday life. Oh, and prepare for setbacks, because they're going to happen!
Before starting a small business I worked full time in another salon. I was learning the craft, gaining experience, going on courses and saving in the background. This meant I could earn a full time wage while preparing to take the leap into self-employment.
Want help getting started with budgeting?
If you're looking into opening your own small business, a thinkmoney Current Account can help you get your finances in shape first. The money you need to pay your bills is kept aside to make sure they're paid on time, and the rest is available on your debit card.
As it's a personal account, you can't use it for your small business. But it gives you the tools you need to learn how to plan ahead with your money, ready for when you become our next Money Maker!
< Back to articles