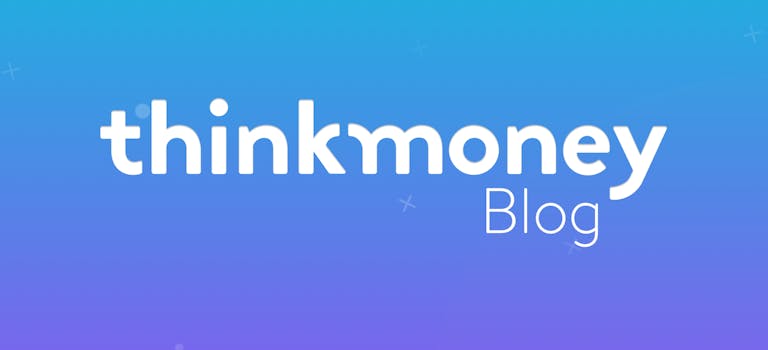 How to dress on a first date for men
21st Sep 2016

thinkmoney
General Finance
If you've spent the summer speed dating, roaming Tinder, or playing text tennis for more weeks than it took Andy Murray to win Wimbledon, it's time to move onto that nervy first date. First dates can be awkward affairs, even when you do feel you know a lot about each other by chatting and scrolling through their Facebook and Instagram profiles.
Whether you're planning a quick coffee in your local coffee shop, a few beverages in a swanky bar, or a delicious dinner, your appearance* is key.
Get the basics right
Avoid big statements such as flashy watches and jewellery. After all, you want your date looking at you, not the accessories. When it comes to watches, aftershave and accessories, think subtle and classic.
This sleek black watch from ASOS is only £22 or you could try a grey watch with felt strap that looks timeless and on trend for £18.
Released in 2011, Mont Blanc Legend is still a winner when it comes to aftershave, and you can pick up a 50ml bottle of Mont Blanc Legend from Amazon for £22. It's masculine, with scents of bergamot, exotic verbena, oakmoss, sandalwood and comes in a sleek black and silver flask bottle.
Smart tailored jacket
Wear a tailored jacket for a dinner date, a night at the theatre or drinks in a cocktail bar. This cotton slim fit jacket from H&M is only £39.99 and can be worn smart with a shirt or dressed down with a crisp plain V-neck or round neck T-shirt.
Or opt for an on-trend contrasting check blazer from H&M for just £49.99 – it will also look great with dark slim-fitting jeans or trousers.
Casual jacket
No matter which season you go dating, whether it's a grey winter's day or a mild summer night, a jacket can help bring an outfit together, while showing your date you're getting it right with every layer.
Two items that will work on top of almost anythinga are this plain black quilted bomber jacket from H&M, a bargain at £39.99, as well as a classic pea coat for more formal events. Invest in this double-breasted navy check pea coat from Moss London, its reduced from £149 to £49.
T-shirts
Many people still find the classic James Dean look of plain white T-shirt and jeans as timeless and stylish as it always was – and this one from Primark is a bargain at only £2.50! Make sure you have a few plain round neck and v-necks in your wardrobe. Go for a rolled-up sleeve detail like this longline black T-shirt from Primark for only £4 to add a modern twist.
You can either wear these t-shirts alone or they also go pretty much under anything. Avoid bold colours, patterns or novelty ones: they'll make you stand out for the wrong reasons. 
Shirts
Shirts are great as you can wear them smart under a coat or jacket, or casually on their own buttoned up or loose. A buttoned up light blue cotton shirt from H&M worn with dark jeans, a smart Chelsea boot or brogue will look sharp, even on a dinner date. And what's more, it's only £19.99.
Make it a more relaxed look by opting for a canvas shoe and rolled up slim fit chinos. Or you can wear it unbuttoned with a grey or white plain T-shirt underneath for a smart casual look. This teal check long sleeve shirt from Primark for £10, tucked into your jeans and worn with a belt and Chelsea boots will give off the right impression. 
Trousers
Keep these dark and simple, so they can go with anything we've selected here. Dark jeans dressed up are suitable for most dates – these skinny low jeans from H&M at £19.99 are a great staple for your wardrobe. For a smarter look, match these navy chino slim trousers from Primark for just £7 with your tailored jacket and brogues.
Footwear
Men's shoes are a bigger deal than you think – get them wrong and you can ruin your whole look. That's why it's best to opt for some classics. So depending on where you go and how you want to dress up or down, a black F&F leather Chelsea boot at £25 will look great with dark jeans anywhere.
Alternatively, these ASOS brogue shoes in brown leather will complement any look, can be worn all year round and they're just £40. Lastly, if you want a more casual look, a clean canvas trainer shoe like this navy nylon classic lace-up from Primark for £8 will complement rolled-up jeans or slim-fit chinos.
And if you're a lady planning what to wear on a first date, don't worry – check back next Wednesday for our guide!
*Prices correct at time of writing – 19/09/16
< Back to articles