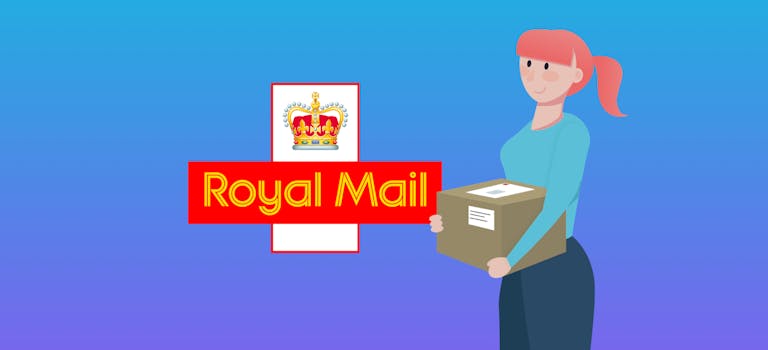 How will changes to Royal Mail's services affect my account?
12th Jun 2020

Stephen
Banking Information
COVID-19
Royal Mail has announced that due to the restrictions caused by the ongoing coronavirus pandemic, some of their services may be affected. Although customers have been told that receiving post is still safe, the changes made to keep customers and workers safe will have a knock-on effect in terms of how quickly deliveries are made.
Below we've given some advice on how this might affect your account and what you can do to get around these issues.
What changes have been announced?
Reduced services
Royal Mail has stated that although they will attempt to keep services as close to normal as possible, there may be some areas of the country that experience reduced service. The level of disruption is hard to predict as different regions may become affected by the lockdown in a variety of ways, but customers are being asked to consider the circumstances and expect some delays.
Customers have been assured that it's unlikely that services will be stopped even if an entire site has to close because of the support that will be on offer from nearby sites. However, closures like this would inevitably lead to delays.
Post Office opening times
Local delivery offices have changed their opening times as follows:
Larger locations - 07:00am to 11:00am
Smaller locations - 07:00am to 09:00am
All locations will be closed on Wednesdays and Sundays.
Care home deliveries
To help reduce the risk of coronavirus in care homes, any deliveries to addresses in care homes will be delivered to a central point (e.g. reception). If this affects you, we'd recommend speaking with someone at your care home to sort out how and when you can collect your post.
Sending in documents
At the moment, our team is a little smaller than usual as we're social distancing in the office with some people working from home. We're also taking extra care with all the post we receive to keep our staff safe. Because of this, it might take us a little longer than usual to send back documents such as ID, but rest assured it'll only be a day or two more than usual.
Paying in cheques
When paying a cheque into your account at a Post Office, the cheque needs to be transported by Royal Mail, and this means that it might take longer than usual to appear in your account. Cheques normally take four days to clear, so try to keep this in mind when waiting for the money to appear in your account. For more guidance on how to pay in cheques, check out our Help & Support section or watch the short video below.
If you're concerned about a cheque that you've sent but hasn't been paid into your account, get in touch with us and we'll help you sort out the problem:
Paper statements
If you currently receive paper statements, these might also take longer to arrive than usual due to the delays at Royal Mail. If you want to check your balance and transactions without having to wait for the paper statement, you can download the app and see your up-to-date account details on your phone.
You can also get paperless statements sent to your online banking inbox without the same delay as physical paper statements. Online banking also allows you to check your balance and transactions throughout the month.
Despite the delays, we'll still be doing everything we can to get any paper statements delivered on time if you prefer to receive your statements in this way.
< Back to articles