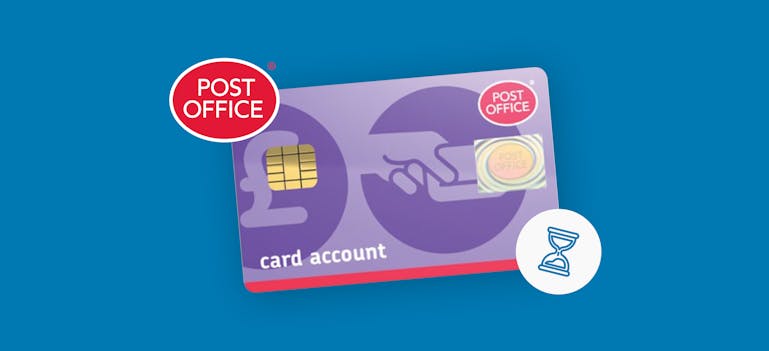 Is your Post Office Card Account closing? Here's what to do next
15th Sep 2021

Laurie
Financial Guidance
Banking Information
The Post Office is closing all Card Accounts from November 2022. 900,000 people will be left without a bank account for their benefits, tax credits or State Pensions to be paid into. Initially, the plans were for the accounts to close this year, but due to the pandemic, this has been extended for 12 months.
If you're a Post Office account holder and you're unsure what your next steps are, don't worry. We've got you covered. Find out here what these changes mean for your account and what you need to do next.
How do I close a Post Office Card Account?
When you're ready, you can close your Post Office account online using an Online Closure Form. But you'll need to find another way of managing your money first. Remember to only close your Post Office account once you can see that your usual payments are going into your new account.
If you don't manage to close your account yourself, the Post Office will close it for you and send you a letter to let you know. It's really important that you don't leave any money in your Post Office account, so make sure you withdraw or move your money before November, otherwise you risk losing access to it.
Will my payments be affected?
The Department for Work and Pensions (DWP) and HM Revenue and Customs (HMRC) will stop making payments into all Post Office accounts from November 2022.
Not to worry, you'll still get your usual payments, but you'll have to use a different banking provider and card to access your money and withdraw it. The DWP will send you a letter to explain this in a little more detail. In the meantime, you'll need to find another account to move your money to.
How do I choose a new account?
Switching accounts can be daunting. But it doesn't have to be! There are plenty of options you can explore to find an account that works for you. Check out a few different types of accounts that your benefits, tax credits or pensions can be paid into:
Bank account
Building society
Credit union
Digital current account
The first step in switching is working out what you want from your new account. Do you need a helping hand with budgeting? Are you looking for an account that can help improve your credit score? Maybe you need 24/7, easy access to your money? Compare different accounts to see what features and services they offer then pick the one that is the most suitable for you.
Can I get a new account with bad credit?
Most traditional banks run credit checks during their application process. So if you have a poor or non-existent credit history, you may not be able to open an account. The solution? You need an alternative to traditional banking. That's where we come in.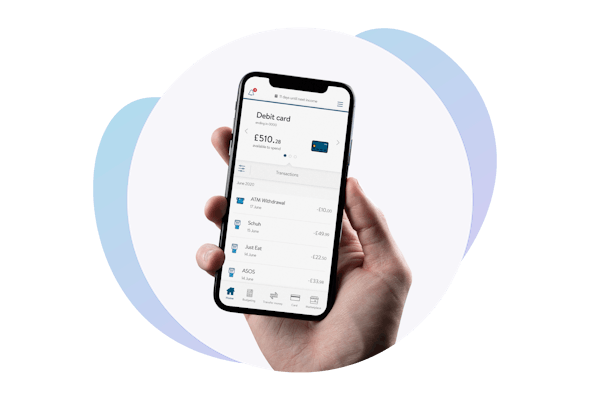 A new, easier way of banking
Tired of doing things the traditional way? So are we! Say hello to the new, easier way of banking. No financial waffle. No over-complicated sign up forms. No more waiting around to do the simplest of things. The thinkmoney Current Account does all the work for you, so you can spend more time doing the things you love.
When your money comes in, smart budgeting sets aside enough of your income to cover your bills and the rest goes onto your card for you to spend. It helps you pay your bills on time, which can boost your credit score.
Plus, our easy-to-use app makes managing your money simple. Keep up with your account 24/7 with the tap of a button. Get instant alerts straight to your phone, make faster payments, check your balance offline and so much more!
Open a thinkmoney Current Account here
Pay in cash or cheque at the Post Office
If you've got a thinkmoney Current Account, you can pay in cash or cheques or withdraw money at any Post Office around the country. All you need to do is take your card and the money you're paying in to your nearest branch. Easy!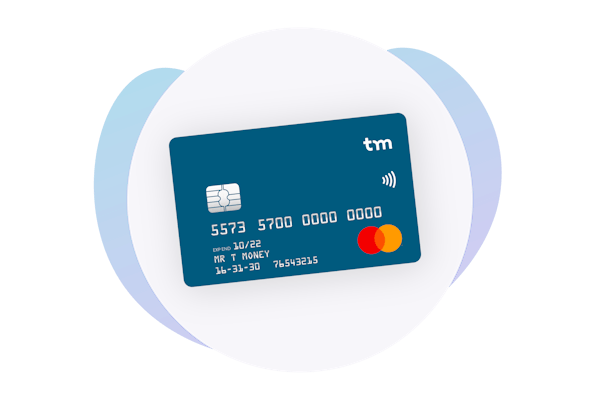 Why should I choose thinkmoney?
No credit checks
Life has its ups and downs, so all credit scores are welcome.
No unexpected fees
No more charges for going overdrawn or missing payments. That's a guarantee.
Budgeting that works
Smart budgeting sets aside enough of your income to cover your bills.
Improve your credit score
Three out of four thinkmoney customers have improved their credit score. *
Open a thinkmoney account today. Click here to get yours.
*Based on a sample of customers who held an account for 12 months and previously had limited credit history or substantial credit use.
< Back to articles