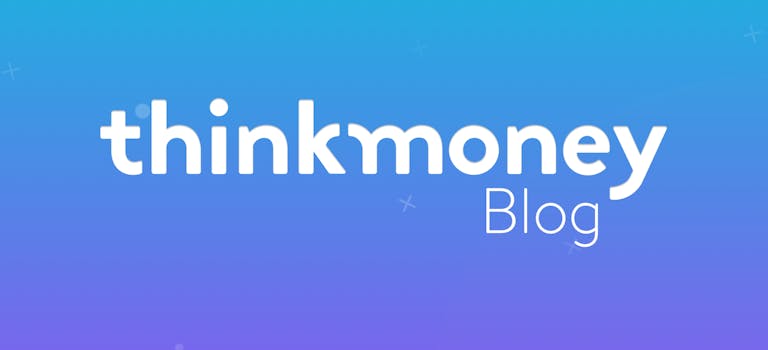 Poor credit rating? Why basic accounts could provide the answer
13th May 2014

thinkmoney
General Finance
We all need somewhere for our salary or benefits to go into each month, and for our regular financial commitments (like rent/mortgage and bills) to come out of. However, if you've been struggling to open a current account, perhaps because of your credit rating, you may feel as though you've run out of options.
That's not the case though, and a basic bank account could be just what you're after. These accounts are available for people with a poor credit history and usually offer full banking facilities – such as debit cards, online banking and direct debits. However, like most financial products there are both pros and cons to Basic Bank Accounts.
Easy to open, easy to use
Basic accounts are designed to be available to more people, no matter what their credit history. They are also very simple to use.
These no-fuss accounts typically come with a cash or debit card you can use to withdraw funds from your account and make purchases with. You can also set up direct debits to come out for your regular bills, just as you would with a standard current account.
What makes these accounts different is that they don't usually allow you an agreed or arranged overdraft. This means that the money you spend each month is your own, which makes sticking to a budget far easier.
Beware the unauthorised overdraft
But while most basic bank accounts don't offer an arranged or agreed overdraft, if you do overspend you may find yourself pushed into an unauthorised one. This 'emergency' overdraft should act as a safety net when you go over your limit, but it can in fact end up making your money even harder to manage.
A study* conducted on our behalf in October found that nearly half of respondents go overdrawn at least occasionally – and one in 10 are overdrawn all of the time. Even with a basic bank account this can prove costly, with nearly one in 10 saying their overdraft typically costs them £30 in interest and charges. Meanwhile, research** conducted for us of people who paid bank charges last year revealed 44% had paid for unauthorised overdraft arrangement fees – and almost two-thirds had been charged authorised overdraft usage fees.
Bank charges and late fees
Have you ever had a bill go out and realised too late that there's not quite enough in your account to cover it? This is bad enough, but chances are when the payment goes out your bank or building society will charge you for it.
You might also have to pay a fee if you don't have enough in your account to cover the bill and the bank stops the payment. And, as well as having to catch up with the missed payment you might find the firm claiming the money slaps you with a missed payment charge too.
Our January survey revealed that more than one in four people paid bank charges last year. Of these, almost half paid £40 or more in charges, and the equivalent of nearly 1 million paid more than £200. So, the openness and simplicity of basic bank accounts make them very attractive, but there are drawbacks too. However, there are alternatives available whatever your financial situation.
Something different
thinkmoney provides an alternative to basic bank accounts that makes managing money easy. There's no overdraft and we never charge late fees.
We do charge a fee for our accounts, but many of our customers tell us it works out as much less than what they had been paying in bank charges! In return for this fee, our money managers make sure the cash you need for your regular bills is safely ring-fenced each month, so you don't have to worry about not having enough to pay them. Your remaining money is transferred into your card account, which you're free to spend however you wish.
As well as not charging penalty fees, another important distinction between a thinkmoney Personal Account and basic bank accounts is that there is no overdraft – authorised or unauthorised - which means no charges for either authorised or unauthorised usage. Because our money managers work with you to make sure you have the funds you need to cover your monthly financial commitments, you shouldn't need this 'safety net' anyway.
What we do have in common with other basic account providers is that we don't run credit checks on our potential customers to determine whether or not they can have an account with us. Why not see what else we have to offer?
*Consumer Intelligence questioned a nationally representative sample of 2,940 adults aged 18 and over between 9th and 16h October 2013. Figures have been extrapolated to fit ONS 2013 population projections of 50,371,000 UK adults.
**OnePoll questioned a nationally representative sample of 2,000 adults aged 18 and over between 10th January and 15th January 2014. Figures have been extrapolated to fit ONS 2013 population projections of 50.3m UK adults.
< Back to articles