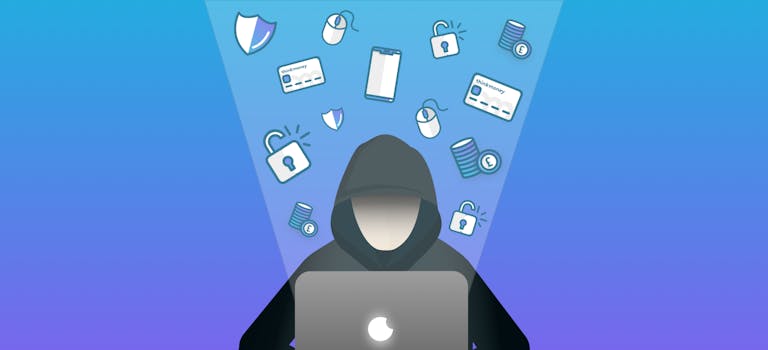 Recent scams to avoid
2nd Jul 2020

Faye
Financial Crime
Scams, unfortunately, are a part of life. There is always some form of scam on the market waiting to try and take advantage of you and steal your money or your identity. That's why it's so important to be aware that they exist, how to spot them, what information you should never freely reveal, and what to do if you spot a scam or have become victim to one.
Since COVID-19 and the lockdown, as more people are at home and are shopping online, the amount of scams reported has increased. Here, we will take a look at some of the most popular scams that are around at the moment to help you become more aware of them so you can protect yourself from the fraudsters.
Company Impersonation
Scammers often choose to pretend to be from big companies that we're likely to trust, like Amazon or Sky, or your banking provider to try and gain access to customer accounts and steal money.
Here are a few things they may ask you to do:
Request your one-time passcode to authorise a payment.
Ask you to download TeamViewer.
Ask you to download another banking app and request your one-time passcode.
It's important to remember that we'll never ask you to do any of the above.
COVID-19 scams
Since the increase in scams has happened during the pandemic, there's no surprise that there are a lot of other scams relating to the virus, including fake testing kits and donations to the NHS. For all the information you need, check out our blog on coronavirus scams.
Remote access scams
Since many of us are working from home, there has been an increase in Remote Access Trojans (RAT), a spyware kit that enables fraudsters to gain access to your devices.
We use our phones, laptops, IPads, and other devices for all sorts of things that could make us vulnerable. For example, shopping online, changing broadband provider, banking, etc. This is why it's really important to protect your devices from viruses and scams.
At the moment, RAT is commonly being used by pretending to be big companies, like Amazon, Sky, and BT. This is due to the increase in online shopping and the hunt for a better broadband package while people are working from home. They'll say they need access to your device to fix an issue – what they're actually doing is taking over your device with access to all of your files, pictures, and apps, including your online banking.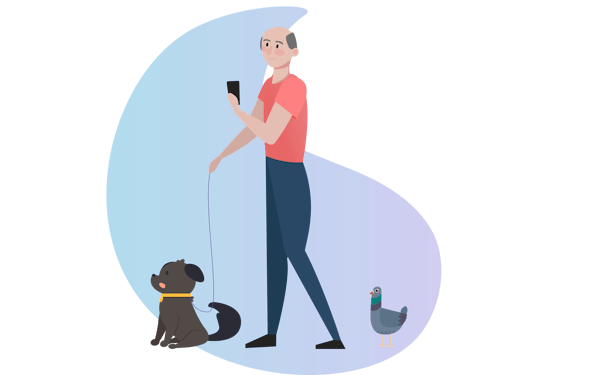 Buy a puppy and kitten scam
You may have seen across social media, a lot of posts about buying pets online. There are two possible scams that you could fall victim to if you get sucked into the prospect of buying an adorable little puppy.
The first scam tricks you into paying a deposit for a pet that doesn't exist. You may discover your dream pet on Facebook or gumtree, send over your deposit (approximately £200-£300), and then never hear from them again.
The second scam is buying a pet from an unlicensed breeder. Puppy farms are all across the UK and they use third-party sellers to distribute the animals. They are poorly treated, therefore, are often sick, traumatised, and un-socialised. This is why 'Lucy's Law' was introduced making these third-party sellers and puppy farms illegal. It's only legal to buy puppies and kittens from licensed breeders or adopt them from a rescue centre. So, if you're on the hunt for a new pet, do your research on who you are buying your new pet from. Don't get conned into purchasing an illegally bred pup.
Fake charities and competitions
You may spot many raffles and other competitions as you scroll through your social feed, as well as requests for donations for various charities. Although a lot of these can be for a genuine charity, there's often the chance that they could be a scam.
Anyone can set up a raffle group on social media (although against most platform rules) and invite contacts to join. The page owners then choose a prize and sell tickets using Paypal (against Paypal rules) or a bank transfer. When enough tickets are sold, then much like a normal raffle, the winning ticket is drawn.
Lotteries in Great Britain can only be promoted for charities, any others are unlawful. If you run or promote one, you may find your social media profile will be removed, your bank may close your account, and you could face prosecution. As for the prize – there is no prize!
A recent charity and cryptocurrency scam has involved the Twitter accounts of high profile figures, like Barack Obama and Bill Gates. Their accounts were hacked and the scammer posted a link requesting donations of Bitcoins to specific wallets with the assurance that their donation will be matched. If you want to donate to a charity, always do your research on the charity and double-check the website before you send any money.
Investment scams
There has been a rise in fraudsters conning people to invest. They are predominantly targeting youngsters through Snapchat and Instagram. They advertise on these social media platforms with very little detail about the investment but promise 100% guarantee that you will make your money back with a healthy profit, making it very appealing to those who want to make a quick bit of cash. In reality, you won't see a penny back!
You can always check with the Financial Conduct Authority's to make sure they're a regulated firm. Cryptocurrency investments are particularly higher risk!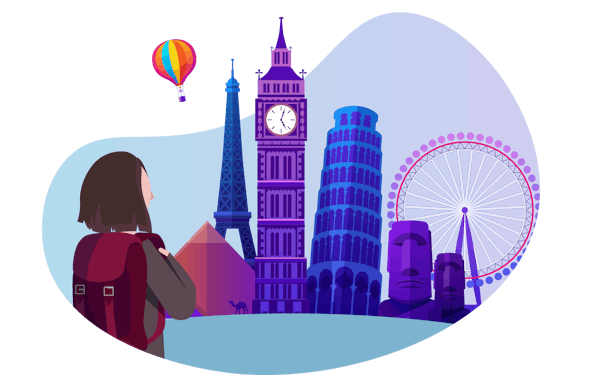 Holiday cancellation scams
Many holidays have been cancelled due to COVID-19 and fraudsters have started to use this to their advantage. Holiday scams include 'phishing' emails or spoof phone calls pretending to be the travel company or airline. They have fake flight refund forms linking to fake websites, which can either be a computer virus or convince you to provide your personal details.
Always contact the travel company or airline you dealt with directly.
Goods not received and fake advertisements
Many scams involve advertisements of goods that don't exist. Since lockdown, there have been certain products that have been the target for a scam. For example, hot tubs and consoles as they are two items that have been in high-demand due to the increased time spent at home and the hot weather the UK has had.
Another target has been holidays and fake motorhomes. Many people will be opting for staycations this year, so a motorhome has been the ideal target, whereas others who still want to go abroad have been finding too good to be true holiday packages.
These scams can be hidden in a variety of forms, including fake websites with links to viruses and convincing adverts on social media who ask for a bank transfer payment and then disappear. Always be alert and research any company before you send them money and personal details.
Fraudsters pretending to be your bank
This is not a new scam, but is one that is always worth mentioning as it is a popular one. Many fraudsters will contact you, either by phone, SMS, or email, pretending to be your bank, or other trusted institutions like the Police, to try and get you to transfer money to them.
They will often try to convince you there's an issue with your account. A few ways they will try to get you to transfer your money include:
Claiming you need to urgently transfer the money to a 'safe' or new account.
Ask for personal details that you should not provide, for example, your PIN, card number, and one-time passcodes.
Make you panic thinking your account is at risk so that you don't have time to think about what you're doing.
If you are made to feel like you need to act urgently, remember the Take Five message; Stop, Challenge, Protect.
Job adverts on social media
Searching for a job online is one of the most popular ways to do so nowadays due to the ease of it and the increased options available to you. However, this digital job hunt doesn't come without its risks, particularly when using social media.
As people search for new opportunities, this opens an opportunity for fraudsters who offer the 'dream job' with a great salary and little experience needed. There are often two ways you can get caught up in this kind of scam. Either you can fall victim to identity fraud by passing over your personal details via the job application, or they can steal your money by convincing you to pay for CV checks, training that doesn't exist, and more.
If the job seems too good to be true, it probably is!
Rental scams
If you are looking to rent, whether that's a property, a car, or anything else, make sure you do it via a regulated website. For example, if you are looking to rent a property you should never send any money or provide any identification without seeing the property or meeting the landlord or an estate agent first. Particularly if the advertisement for the property comes from a website like Gumtree.
Fraudsters will often take a deposit to then disappear, or take the details from your ID and commit identity fraud.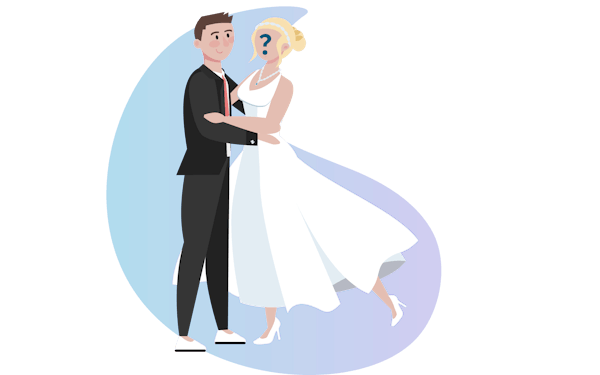 Romance scams
Romance scams, also known as catfishing, is when the fraudster plays with your emotions and tricks you into thinking you are in some sort of relationship before asking you for money, gifts, flight tickets etc. They often create a fake profile, either on a dating app or on social media. This type of scam can often take months as they gain your trust and build a relationship with you. They will also create convincing excuses as to why you can't meet, for example, they are out of the country.
It is important to be aware of these scams and to never send money to someone you have never met before.
Tax fraud scams
Fraudsters often pretend to be from HMRC. They either entice you in by claiming you are entitled to a tax refund, or scare you into thinking you are in some kind of trouble, for example, you have a fine that needs to be paid. Their emails or texts will often include an attachment or link which will steal sensitive information from your device without your knowledge or they may be a computer virus.
Top tip: HRMC will never contact you about a tax refund or rebate via email or text. They will only contact you via post.
Stay safe from scams
Scams continuously develop and change target depending on the market, therefore new ones come around too often. This is why it is important to be alert and always do your research before you act. Never feel pressured into handing over money or your details and look into the company before responding to an advertisement.
Being over-cautious will save your identity and your money!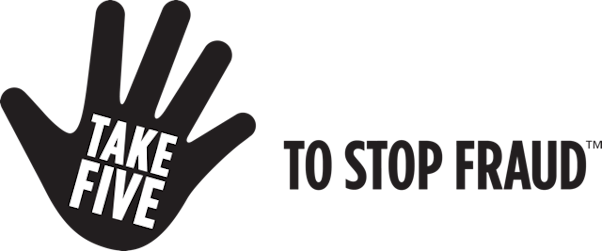 < Back to articles