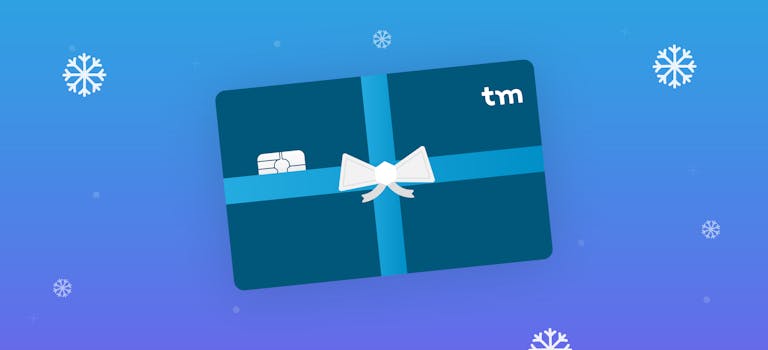 thinkmoney at Christmas
6th Dec 2020

Faye
thinkmoney News
Christmas can be a stressful time, trying to get all the presents bought and wrapped in time, making sure you've got all the trimmings in for the dinner, finding time to see all your loved ones. And then there's the expense of it all! Throw Christmas into the middle of a pandemic and being in lockdown during the build-up to the big day just adds even more unwanted stress.
One thing we don't want you to worry about is the way you manage your money. That's why we want to make you aware of what it is like at thinkmoney at Christmas and how it can affect you.
24/7 access
The way you handle your account won't change. You will still have 24/7 access to your account via the thinkmoney app. Here you can do everything you will need anytime and anywhere. With fingerprint and facial recognition to log in, it's super safe too!
You can:
Keep an eye on your balance
Amend or set up your Direct Debits and other payments
View your PIN (it's not surprising how many people forget their PIN since the introduction of contactless)
Lock your card if you lose it, and unlock it again when it turns up
Amend your personal details
And so much more!
Payments over the Christmas period
Payments can take a bit longer than usual over the Christmas period because of the bank holidays. Direct Credits, such as your wage or benefits, won't be processed on bank holidays. Therefore, if a payment is submitted on Wednesday 23rd for payment on Friday 25th, then this won't be processed until Tuesday 29th. Receiving your wage late is not ideal at Christmas time, this is why most companies will submit the payments earlier so that you will receive your wage earlier than usual. But it is down to whoever is sending the money to make this happen.
Similarly, Direct Debits will not be processed on the bank holidays either, but normally these will debit the working day after the bank holiday rather than before.
Also, if you are to receive your wage earlier in December, or your payment will be slightly higher, you do not need to update your incomes for budgeting. We will make sure we budget for your bills during this period.
Receiving cheques at Christmas
Due to lockdown, and Christmas shopping being a bit more difficult this year, it won't be surprising if some of you receive a couple of cheques as a gift. If you do, don't worry, you can still pay it in at the Post Office.
For full details on how to do this, you can check out our Help & Support section. It's also worth noting that the Post Office may have different opening hours than usual, during the festive period, so make sure to double-check before you head down there.
Customer service
Our dedicated customer service team will still be on hand to help with any queries that can't be solved via the app. We may have a smaller team on board during the festive period while our thinkers take some time off to visit their loved ones, so please be aware that there may be longer waiting times. But we will still aim to get your query resolved as quickly as we can. Here are our opening times: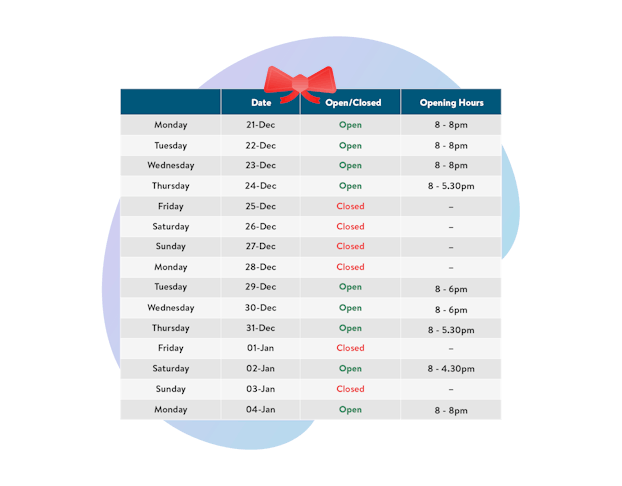 And finally, we want to wish all our customers a merry Christmas and a happy New Year.
< Back to articles