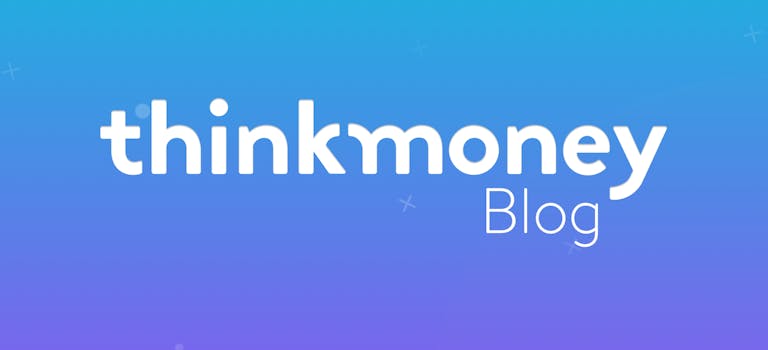 Save £100 a month with these 5 easy tips
27th Feb 2019

thinkmoney
General Finance
Whether you're saving up for something special or you're trying to get your finances under control, small swaps could help you make big savings. So here are our favourite 5 money saving tips which could save you £100s every month.
1. Swap takeaway coffee for homemade
Shake up your morning routine by taking homemade coffee to work in a travel cup rather than buying a latte from a coffee chain. Not only will you save £2.85 a day (based on getting a medium latte from Starbucks) but you'll also help the environment by reducing the number of takeaway cups going to landfill. It may not sound like a lot, but it soon adds up!
Monthly saving: £57.00 (based on £2.85 x 20 working days per month)
2. Create date night in the comfort of your own home
With the average meal for two costing £40 and cinema tickets costing £10 each, before you know it date night has cost you £60 (and that's before a £10 bottle of wine). But before you cancel date night to save cash, why not try creating it at home? Supermarkets such as Marks and Spencer can take care of dinner with their 'Dine in for £12' and 'Chinese Takeaway for £10' deals, and you can choose from hundreds of films on your favourite streaming service.
Monthly saving: £58.00 (based on 1 date night a month, including wine)
3. Swap soft play for playdates at home
Spending £6* a week on soft play is worth it to see the joy on your little ones' faces, right? But if you're looking to save cash, you can recreate that joy at home for a fraction of the cost.
Grab a ball and play games in the back garden, take a trip to your local park, or get some paint, glitter and crayons for an arts and crafts session. Whatever your children enjoy, there's an activity to keep them amused without spending a penny.
*Based on the cost of one session for a child aged 3+ at a centre in Manchester.
Monthly saving: £23.96 (based on 1 x visit per child per week)
4. Plan and make your lunches in advance
By planning and prepping your lunches in advance, you can save time, shop smart and save money each week. Forget reaching for a £3 meal deal every day; take some time out on a weekend to prepare for the week ahead. Not only will you save money, knowing that lunch is already sorted can make the whole week less stressful.
Monthly saving: £60.00 (based on £3.00 lunch x 20 working days per month)
5. Swap your gym membership for pay as you go workouts
With many gyms charging up to £99 a month, savvy savers are choosing gym brokers such as PayAsUGym instead. If you aren't using your current membership as often as you used to, or you don't use all the perks (such as a pool, sauna or classes), services like PayAsUGym could save you money.
Monthly saving: £49.00 (based on swapping £99 gym membership for 5 x £10 passes using PayAsUGym)
Total savings
With all these tips, you could save up to £247 a month! And the money you've saved can go towards your savings goals – whether that's a family day out, a weekend away, or a rainy day fund.
Changing current account could save you money
If you're spending a fortune on bank charges, opening a thinkmoney Current Account could save you money. We don't charge fees for late payments, and we'll help make sure all your bills are paid on time. Your money is split into two pots – one for bills and one for spending – so you know exactly how much you can spend.
Open your account today to get control of your finances and start saving.
< Back to articles