We are thinkmoney
Take control of your finances with a thinkmoney Current Account. The digital banking service that helps you pay your bills on time and improve your credit score - 3 out of 4 of our customers have done just that!* Looking for an easier way of banking? That's what we're here for!
Thanks to our easy-to-use budgeting system and 24/7 access to your account, you will have your money managed in no time.
*Based on a sample of customers who held an account for 12 months and previously had limited credit history or substantial credit use
Current account
The hassle-free account to keep your bills money separate from the rest.
Easy banking made even easier with the thinkmoney app
24/7 access to your account! Everyday banking on-the-go anytime, anywhere with the thinkmoney app.
Budgeting made easy
We take care of your money
Money for your bills is kept to one side. So your bills are paid on time, every time.
Guaranteed acceptance
No credit checks!
All you need is to be aged 18 or over, live in the UK and pass our security checks.
No hidden fees
Unexpected charges are gone
Know exactly what is coming out of your account with no hidden charges.
Find a loan to suit your needs
Need a loan? Here at thinkmoney, we want to make managing your money that little bit easier. With a variety of options to choose from on our loan marketplace in the app, you'll easily find one to suit your financial situation.
Not eligible for a loan yet? Rebuild your credit score by never missing a bill thanks to our easy-to-use budgeting system.
Digital banking you can rely on
Your money is safe and secure with thinkmoney. We are an Authorised Electronic Money Institution, authorised and regulated by the FCA, meaning your money is always protected.
You can protect your money too with the touch of a button. You can lock your card, set a PIN reminder, order a new card, and much more all in the app.
Don't just take our word for it
Look at what our customers say...
I've only just become a customer
I've only just become a customer and so far it has been amazing. Love the fact that my bills money is automatically put to one side and I have the peace of mind that my bills will always be covered.
Friendly, straightforward, helpful
Friendly, straightforward, helpful and a real breath of fresh air! A pleasure to deal with, I would highly recommend thinkmoney.
Really good service
Really good service for those with low credit or those who just find it hard to get a current account - no complaints on my end as I managed to set up an account quickly.
Easy banking!
Just set up my think money account, so far they have been absolutely amazing! The whole switch process has been a breeze and every person I have spoken with over the phone has been extremely helpful! I couldn't recommend enough!
We're proud of our awards
Current Account Switch Guarantee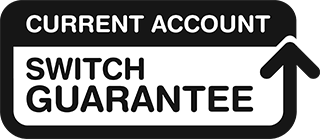 Is your current account not working for you? Do you need an account that is going to help you budget? Make the switch to thinkmoney. Our 100% guarantee switch service is quick and easy, so what are you waiting for?
We've been featured in...
We've been featured in...