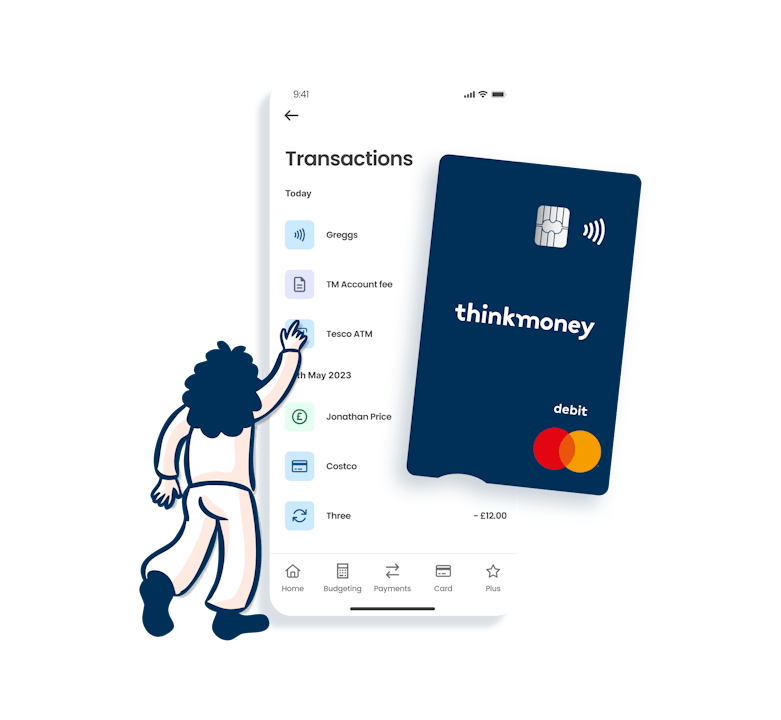 Payments and withdrawals (11)
Can I pay in cash and cheques at the Post Office?
You can pay cash and cheques into your account at any branch of the Post Office. You can also post us cheques.
How do I pay cheques into my account?
To pay in a cheque, visit the Post Office and ask for a yellow thinkmoney envelope. You can also post cheques to us and we'll pay them in.
Where can I withdraw cash in the UK?
You can withdraw cash at cash machines, at the Post Office, and by requesting cashback from a retailer.
What's a Faster Payment?
Faster Payments are electronic transfers designed to speed up sending money within the UK.
Making contactless payments
Contactless payments make it faster to buy goods in a shop. They can be used for transactions of up to £100. You'll have to enter your PIN for larger purchases.
International payments: How do I receive money from outside the UK?
If someone is sending you money from abroad, you'll need your SWIFT, IBAN, and the right payment reference.
Why is my money held when a transaction has failed?
When transactions fail, the money is taken off your balance but it won't be claimed by the merchant.
How long will it take for a refund to go back on my card?
The timescales for refunds are decided by retailers. Unfortunately we can't control when it will be available on your card.
Transport for London contactless payments
You can use your thinkmoney debit card to pay for journeys on buses and the London Underground.