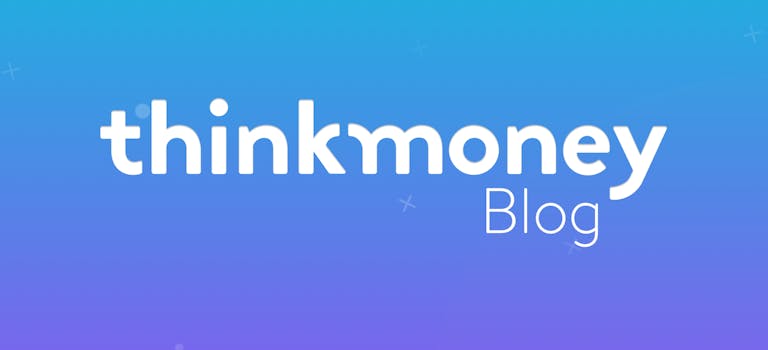 Say hello to hassle-free banking with the new thinkmoney app
22nd Mar 2019

thinkmoney
thinkmoney News
You might have heard on the grapevine that we've brought out a brand new app.
We think that it's going to make looking after your money even more stress-free, so without further ado let us introduce you!
A new app? What's so different about it?
You can log in to your app with a passcode, or for extra security, lend us your fingerprint or use facial recognition as a way to access your account depending on your device.
Once you're in you'll see that we've given it a major facelift. We've kept the look clean and simple. Our customer testers said that the information you needed was much easier to find compared to the old app.
It's a piece of cake to see where you're up to with your bills. We've put all your payment dates in one place, allowing you to see what you'll be paying out up to three months in advance.
If anything changes, you can easily update your income and payments info to keep your budgeting accurate.
Nice! What about if I lose my card somewhere?
We reckon everyone's had that terrifying moment when you think you've lost your card! 😱
Rest assured that if you do, you can lock it straight away so that nobody can get their mitts on your money.
Oh, was it hiding at the bottom of your bag? Don't worry! Unlock your card again with zero fuss.
It all sounds really good! Why did you decide to make a new app when you already have one?
You might remember back in 2015 we launched our first mobile banking app. And we thought it was pretty smart.
It did the job at the time. You couldn't do a lot, and it went through a couple of Britney-esque meltdowns to add to the fun.
Change happens so quickly these days. Take social media. Instagram didn't even exist 10 years ago and Twitter was only just starting to become popular.
So what started out as, "great!" Soon became, "that's really out of date". We knew that there were better banking apps out there and we needed to make sure that we were keeping up.
Your feedback is what drives us at thinkmoney, so we took your thoughts on board to create the shiny new app.
We think we've given it a transformation to be proud of, and added some swanky features that will change the way you think about banking:
• Send money in seconds. Use the app to view your existing payees or set up new ones.
• Real-time view of your balance and transaction details, so you can see straight away when you spend.
• Money for your bills held separately, with all your payment dates in one place. See what's due to be paid over the next three months.
• Lock your card while you look for it, and unlock it with ease if you find it.
• Apply for a loan if you have Current Account Plus. A couple of taps on the app and you can access your credit facility.
Makes sense, but how do I know it's going to be an improvement on the old one?
We asked some of our existing customers, as well as some people who didn't have a thinkmoney account, to take the new app for a test drive.
Our customer testers loved it! Some of them even described it as "100 times better" than our old app and said it will help to make their lives easier.
Those that didn't have a thinkmoney account found that the app tempted them to join us! It showed them how they could benefit from being part of the thinkmoney family.
We're really chuffed with our new app, but we wanted to make sure that you would be too.
Your feedback helps us to improve our services, stay up to date, and build an app around your needs.
We're always looking for new ideas, so if you have any suggestions please fire them over to us at [email protected]. You never know, you might see them appear on the app!
This is only the beginning of our plans at thinkmoney. We've got so much more in store for you.
We'll be adding on new app features for you to play with every month, squishing any pesky bugs that we find and letting you in on some other top secret stuff very soon!
You've convinced me! How do I get hold of it?
It's simple! The app is available now in the App Store and Google Play.
Search 'thinkmoney' or use the links at the bottom of the page.
If you've not downloaded our new app yet, you're missing out on exciting new stuff which helps you to simplify budgeting. The app with the yellow logo will stop working soon, so download the new one to continue banking on the go.
Get the new app now!
Apple users: www.thinkmoney.co.uk/apple
Android users: www.thinkmoney.co.uk/android
< Back to articles