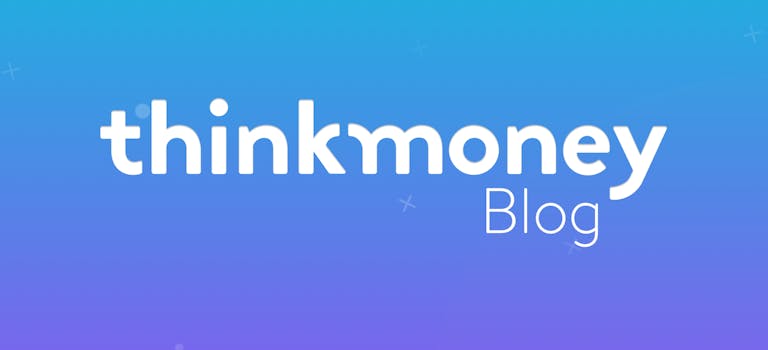 21 spring cleaning deals to help you spruce up your home for less
17th May 2013

thinkmoney
Money Saving Tips
Spring is here! Well, it was here a minute ago - we're not quite sure where it's gone now. Sun or no sun, spring is traditionally the time to give your home a good scrub and generally spruce things up a bit.
thinkmoney has found some deals and ideas to help you do this for a bit less. All these deals were correct on 17.05.13, but there is a chance that the retailer could change or remove them at any time. The prices stated here may or may not include postage and packaging and VAT.
Make your own cleaning products
There are some good deals to be found on ready-made cleaning kits, like this CPD spring cleaning kit for £14 from eBuyer, which includes a selection of cleaning fluids, rubber gloves, cleaning cloths, a duster and a scourer.
However, you could clean your home even more cheaply with homemade cleaning products. All you'll need is some lemon juice, salt, olive oil, white vinegar and baking soda - which you probably have knocking about anyway. Here are a few simple cleaning concoctions you can make yourself this spring:
All-purpose cleaner: combine a quarter cup of baking soda and half a cup of vinegar into two litres of water. This can be used to clean bathroom and kitchen surfaces, windows and many other smooth surfaces around your home.
Window and glass cleaner: mix a quarter cup of vinegar and about one litre of water in a spray bottle. Spray it onto your windows and wipe away with a dry cloth.
Mould: dab and wipe with undiluted vinegar. You can clean mould and other deposits off your showerhead by filling a small plastic bag with vinegar (about half full), tying it over your showerhead and leaving it overnight.
Chopping boards: sprinkle salt over the chopping board and then wipe it with the lemon juice. Rinse with hot water.
Wood furniture polish: mix even parts of the lemon juice and olive oil, put it on a cloth and apply to furniture in long strokes.
Air freshener: leave little dishes of baking soda around your home to absorb bad odours.
Carpet cleaner: mix white vinegar and baking soda into a paste. Work this paste into the stain on your carpet and leave it until it's dry. Then all you need to do is vacuum it up!
Storage
One of the biggest jobs in the typical spring clean is getting all your clutter in order. Here are some offers on storage to help you do this for less.
This 6 drawer plastic wide storage chest in black is £29.69 down from £34.99 at Homebase.
To sort out all the paper you have lying around in your office and other rooms, a pack of 50 document wallets in various colours is £13.99 from Viking. Plus you can collect 500 Nectar points.
These 'really useful' 35 litre storage boxes from Ryman are two for £20 or £12.99 each.
For the kids' rooms, there's an introductory offer on this hearts toy chest at Sainsbury's. It's down from £178 to £71.20 - saving you over £100.
If you're after a storage unit you can show off with pride, rather than hide away in the corner, this wooden 12-compartment shelving unit with a rustic finish is 20% off at £95.20. Find it at notonthehighstreet.com.
Spring-cleaning essentials
These items might not be the most interesting, but you'd be hard-pushed to get through a spring clean without them.
Get a mop, a mop bucket, a soft indoor broom, a dustpan and brush, a scrubbing brush and two cloths in this set from Homebase. It's just £9.99.
Two spray bottles are £1 from Poundland - great to hold your homemade cleaning products.
The housewares sale at Wilko is a good place to pick up all your little spring cleaning essentials. When we looked, we found deals like 15 swing handle bin liners for £1.25, 20 sponge scourers for £1.10 and a pair of Marigold extra life kitchen gloves for £1.25.
Vacuums, cleaners and washers
If you're after a new vacuum cleaner, steamer or jet washer, have a look at the deals below.
For a new vacuum cleaner on a bit of a budget, this Vax bagless upright one is £74.99 down from £174.99 from Argos, saving you over £100.
If you've got a bit more to spend, this Dyson digital slim cordless vacuum cleaner is £233.10 down from £259 at Debenhams.
To brighten up your carpets, this Bissell wet and dry bagless carpet cleaner is £169 down from £299.99 at Currys.
This Morphy Richards '9-in-1' steam cleaner from Debenhams comes with 10 different attachments to clean a variety of different surfaces. It's £72 down from £80.
There's 30% off all pressure washers at Halfords at the moment. If you're looking for one suitable for smaller outdoor cleaning jobs, this pressure washer is £44.99 down from £79.99.
A few finishing touches
Once you've finished your spring clean, you might want to add a few finishing touches to brighten things up a bit.
To make things smell a bit nicer:
To make things look a bit nicer:
< Back to articles