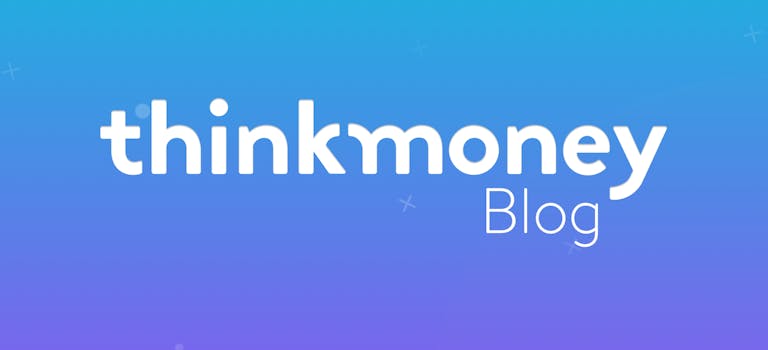 Advantages & disadvantages of a joint bank account
23rd Dec 2011

Stephen
Banking Information
There are many advantages to sharing an account with your partner. For one, it makes it much easier to pay joint bills - saving you the hassle of sending money to each other. It can also make it easier to keep track of your joint monthly spending.
On the other hand, some people prefer to keep their finances private. If this is you, you could consider having a joint account for your bills, but keeping your own account for personal spending.
Applying for a joint account with thinkmoney is easy. Just fill in our simple 2-step application form and one of our friendly advisers will give you a call to help you set up your account. There are no credit checks, so a bad credit rating shouldn't hold you back. You'll get a range of great benefits - including help with budgeting from our Money Managers, who automatically set aside money for bills when you get paid. What's more, you'll never pay expensive charges for missed or rejected payments - just a flat monthly fee.
Joint accounts: the advantages
If you're married, living with your partner, or in a relationship with someone you really trust, opening a joint bank account together could be a much more convenient approach to managing your money together.
For example, joint banking could make it easier to:
Pay your joint bills
Pay your rent/mortgage
Budget for your food bills and other shared expenses.
Combining your money in this way could make things such as budgeting for regular costs, saving for the future (such as for a wedding, or a holiday) and any other financial commitments much more straightforward.
If you both pay in a set amount each month, it should also help to prevent arguments about money, as neither of you will be contributing more than the amount you've both agreed on - which could significantly reduce your chances of spending the night on the sofa!
What's more, if you have any money 'left over' in the joint account after you've taken care of all your essential costs, you can both decide on the best way of making use of it. You may agree to leave it in the account for any unexpected costs you may face further down the line, transfer it to a high-interest savings account to earn higher returns on your savings, or perhaps treat yourselves to an evening out at a posh restaurant or a weekend away, depending on how much 'spare cash' you have.
In many ways, the 'success' of having a joint bank account relies on the success of your relationship: as long as you're honest and open with each other, you shouldn't face any surprises when it comes to your finances.
And remember, you could open a joint bank account and still have your own standard current account - and share what you feel happy with. It all depends on what works best for you and your partner…
Joint accounts: the disadvantages
Of course, the security of your joint finances depends largely on the security of your relationship. If you open a joint account, you're committing to sharing your financial information with your partner, and giving them access to your money.
You and your partner will each know how much the other earns, how much money you spend and on what, along with all your other financial habits. This needn't bother you, but you may prefer to have some degree of financial privacy - in which case you may want to keep your finances separate, or have your own individual bank accounts as well as your joint bank account.
If the relationship doesn't work out and you split up, and it becomes clear that your other half has been keeping secrets from you when it comes to money, your own finances could end up in trouble too.
If you decide to go your separate ways, and the joint account is still held in both your names, you'll have to come to an agreement about what to do with it - and you may well decide to shut the account altogether (more on this below).
Joint accounts and single accounts: how do they compare?
How exactly do joint bank accounts differ from standard current accounts?
How to open a joint account
Applying for a joint bank account is no different from opening a single account. As with opening a standard bank account, you'll need to speak to your bank directly, arrange what documents you'll need to sign, and what proof of ID you'll need to open the account.
Alternatively, you could simply add your partner to your existing account.
When you sign up for a joint account, the bank will ask you how you both wish to manage the account, and each of you will be asked to sign a 'joint account mandate' that tells the bank how you want to manage your account.
How to pay with cheques
You may be happy to let just one of the account holders sign cheques, or you may prefer both of you to sign for every cheque or instruction to the bank. This is something you'll have to agree between yourselves before opening a joint account.
What happens if one of the account holders goes overdrawn?
Both you and your partner are fully liable for the whole of any balance that goes overdrawn. This means that if your partner goes overdrawn, you'll both be responsible.
My partner has been refused a bank account due to bad credit. Could we still open a joint account?
If your partner has been turned away from opening a bank account in the past because they've got a poor credit history, you may be able to find a joint bank account that will accept you regardless of their credit rating.
If you or your partner are an undischarged bankrupt, you may have to look for a joint account such as the thinkmoney joint Personal Account, which is open to undischarged bankrupts.
Your thinkmoney joint Personal Account application won't be affected by your credit rating, which means the account could be open to people who've been refused a bank account in the past due to their bad credit rating, or are currently bankrupt (or have been in the past).
If you would like more information on your credit rating, have a read of our guide to Credit Ratings.
What happens if you break up?
If the relationship ends, you may well decide to close the joint account. If this is the case, you should both contact your bank and arrange for the account to be closed, and any Direct Debits or standing orders to be cancelled or rearranged as you wish.
If you've both signed a joint account mandate, bear in mind that if your partner continues to write out cheques, the bank will still be obliged to pay them (as long as they're backed up by a cheque guarantee card). Until you tell your bank to cancel the joint mandate, you will still be liable for the payments - which could have an adverse effect on your finances.
What happens if one of the account holders passes away?
If the worst happens to you or your partner, the account balance will automatically pass to the remaining joint account holder, who will then be solely responsible for managing the account.
Finally...
As you have seen, there are various advantages and disadvantages to a joint bank account. On the one hand, they can offer a convenient way for a couple to manage their monthly finances, as well as offering some flexibility when deciding who is responsible for what.
However, it's definitely worth remembering that with a joint account comes joint responsibility: for example, if your partner goes overdrawn, or the relationship breaks down, you'll both be responsible for how you sort your joint finances out.
Just like any successful relationship, a joint bank account requires serious commitment - and what's more, opening one with your partner could even mark the start of a whole new relationship with your finances.
All correspondence is held in strict confidence and your personal information is secure
< Back to articles