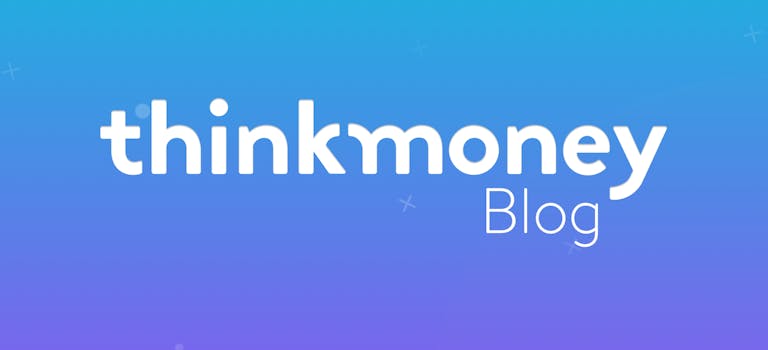 What you need to know about your credit rating
21st Oct 2011

thinkmoney
Financial Guidance
Your 'credit rating' or 'credit score' affects what financial products you could successfully apply for as well as how much you might pay for them. Looking at your credit history can help you predict whether you would be accepted if you were to apply for any form of credit, or perhaps a new bank account.
We've written the thinkmoney guide to credit ratings to help people understand their credit rating and find the answers to some frequently asked questions. We'll tell you what your credit rating is, how it affects you, factors that could hinder or help you when applying for credit and where to find your credit report.
What is my credit rating?
A credit rating is the same as a credit score and is a numerical value. When you apply for credit, lenders and banks will give you a credit score or credit rating based on your credit history.
Your credit record is the same as your credit history - it is your financial past up to the present day and each entry is recorded for up to six years by credit reference agencies. These agencies record every application you make for credit.
Your credit history also shows your previous addresses, your employment history, your marital status and whether you are a homeowner. It doesn't record criminal convictions.
You can get a better credit score for certain behaviours - such as paying bills on time and sticking to your credit agreements.
What is my credit rating used for?
Lenders and banks may use your credit rating to help them decide whether to lend you money or open a bank account. Naturally, your credit rating is really important if you want to get a mortgage, borrow money or apply for any form of credit.
Banks only want to lend to people who they think will be able to pay them back with interest. Banks are under no obligation to lend and won't do so if they think they'd lose money.
So if you have borrowed money in the past and you paid it back late, if you ever defaulted on a loan, got a CCJ or went bankrupt, or if you only make the minimum payments on your credit card and have high outstanding credit balances - all of these things would be visible on your credit history and could put off potential lenders.
How do I find out my credit rating?
Experian, Equifax, Callcredit are the three credit reference agencies in the UK. You can usually obtain a free credit report trial by signing up with these agencies. However, if you don't cancel your membership after the trial period, you will be charged every month for the service.
For example, Equifax charges £6.99 per month and Experian charges £5.99 per month. Callcredit has launched its free credit reference service called Noddle which you will find here: https://www.noddle.co.uk/.
Different credit rating agencies may record different things about you and different lenders may score you differently based on that information.
What is a good credit rating?
Different lenders use credit reference agencies to help them decide who to lend to. Each lender will assign their own score based on what they see on your credit history. As such, a 'good' credit rating can vary from lender to lender.
Someone with a higher credit score would appear less risky to lenders than someone with a lower credit score. If you have a higher credit score, you're more likely to be able to borrow money and more likely to get a better rate of interest.
Credit reference agencies do not know exactly how lenders will score you. As part of their personal credit report service they provide a guideline credit score based on the kind of things lenders look at.
Equifax scores people from between 0 to 600.
0 to 278 is a very poor credit score and this person would pose a big risk to lenders.
279 to 366 is still quite a poor credit score and would still pose a risk to lenders.
367 to 419 is considered a fair credit score with some risk to lenders.
420 to 466 is a good credit score and lenders are more likely to lend to someone within this bracket.
467 and above is considered an excellent credit score and a low risk to lenders.
Experian credit score people between 0 and 1000. Its scoring system is as follows:
0 to 560 Very poor
561 to 720 Poor
721 to 880 Fair
881 to 960 Good
961 to 999 Excellent
What happens if I have a low credit rating?
If you have a low credit rating, you may be turned down when you apply for certain financial products. That really depends on the lender. Some lenders will turn you down for any kind of credit if your score isn't high enough. Some will offer to lend you less money than you asked for, or will charge you more interest. Some lenders even target people with lower scores as they can charge more interest.
You may even have difficulty opening a bank account with a low credit score. However, there are accounts that don't require a credit check - like the thinkmoney Personal Account. You could open one without a credit check and still benefit from all the features you would expect from a standard bank account, such as Direct Debits and a thinkmoney Debit MasterCard®.
How do I begin to repair my credit rating?
It is perfectly possible to repair you credit rating, although it can take time.
There are a few things you can do to improve your credit rating. First of all, make sure you've registered yourself on the electoral roll at your current address, as lenders prefer to lend to people who are on it. Secondly, lenders prefer to lend to people with a bank account and prefer people who have stayed with their bank for some time. A third thing you can do if you have applied for a lot of credit recently is stop applying for credit for six months. Banks and lenders get suspicious if they see too many recent applications for credit on a credit report.
If you do have debts, make sure you are making your repayments on time. Even if you have a CCJ, default or bankruptcy on your credit history, try to repay what you can - lenders would be able to see when debts have been settled. Similarly, if you usually only pay the minimum payments on your credit card, make larger payments every month (whatever you can afford) to show lenders that you are capable of repaying debt.
Banks and lenders also like to lend to people they see as stable and reliable. They use two things to measure this - your career history and your previous addresses. If you have had more than three jobs in the last three years, or had periods of unemployment, or if you've have lived at more than two addresses in the last three years, your credit score is likely to be lower than if you had stayed in the same job or the same home. Naturally, if you moved jobs for a promotion or better salary, it wouldn't lower your score.
Where can I get my credit report?
You can contact the three credit reference agencies at their addresses below or visit their websites for further details. You can apply for a credit report online or for a printed copy to be sent in the post.
Experian
PO Box 8000
Nottingham
NG1 5GX.
Equifax Plc
PO Box 1140
Bradford
BD1 5US.
Call Credit Plc
One Park Lane
Leeds
LS3 1EP.
If you think you may have a bad credit rating because you have been turned down for a loan or credit card, trying some of the credit repair techniques we suggest in this article could help.
If you have been turned down for a bank account because of your credit history, remember that thinkmoney doesn't credit check its applicants and you may be able to open a new bank account even if you have current debt problems. Perhaps you're going through an IVA (Individual Voluntary Arrangement), bankruptcy, you are a discharged bankrupt, or you're on a debt management plan? We could still help you.
< Back to articles