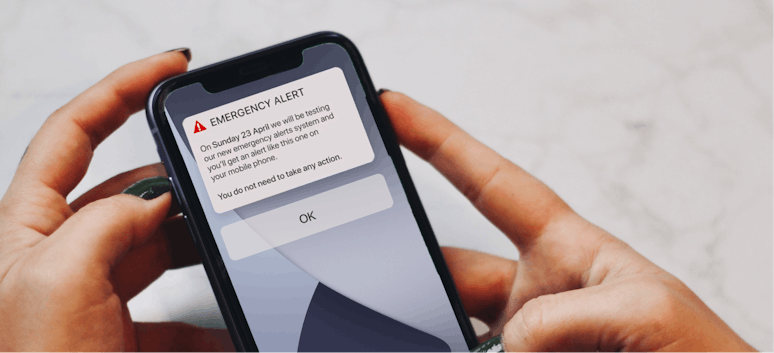 Do you know about Emergency Alerts?
18th Apr 2023

Laurie
Topical
On Sunday 23rd April, the government will be testing a new Emergency Alerts service.
If you're unsure what it is and what to expect, we've broken it down for you. Read on for all the details you need.
What are Emergency Alerts?
A new system is being introduced by the government that will contact people in the UK via mobile phones when lives are in danger.
Emergency Alerts will be used to warn people about local or national emergencies, like floods, fires, or extreme weather 🌩️
How does it work?
If you get an Emergency Alert on your phone, you'll hear a loud, siren-like sound 🚨 A message will appear on your phone telling you about the emergency and what you should do.
The government has said they don't track your location, need your phone number, or collect personal data. Only the government and the emergency services will be able to send alerts.
Not sure if an alert is genuine? Check an alert at gov.uk/alerts
Can I opt out of alerts? Yes. Find how at gov.uk/alerts/how-alerts-work
Will I get Emergency Alerts if I don't have a smartphone?
Emergency alerts work on all 4G and 5G phone networks commonly used by smartphones 📱 If you don't have a mobile or a compatible device, you'll still be warned of an emergency through other channels.
National test on Sunday 23rd April
A test alert will be sent to all compatible mobile phones this Sunday 23rd April at 3 pm. So, don't be alarmed if you hear a siren-like sound on your mobile phone.
💡 You don't need to do anything. A message will appear confirming it's just a test, like this: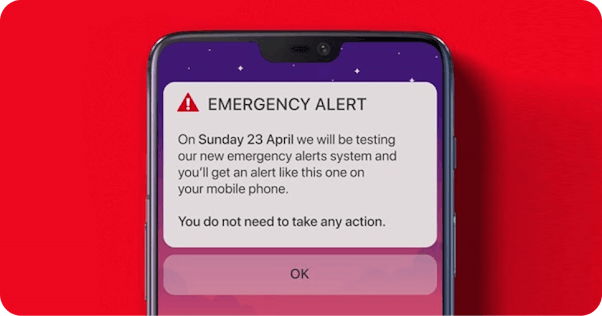 To find out more information about Emergency Alerts, click here.
< Back to articles