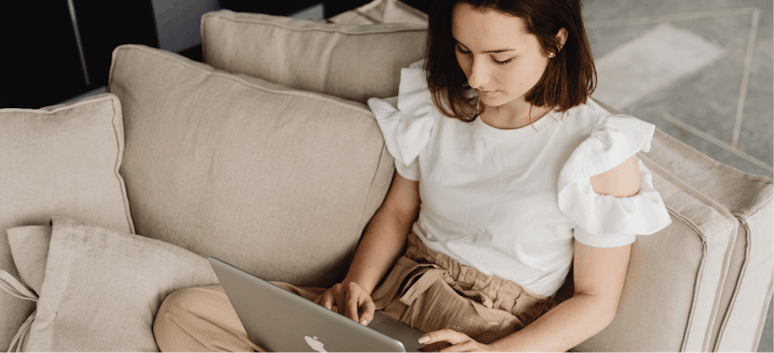 Single? Here are 13 ways to save when living alone
4th Nov 2021

Faye
Money Saving Tips
Bills & Payments
In the past year, 7.9 million people in the UK lived in one-person households. If you are one of those, you might be wondering how you can save money on utilities, rent and even shopping when living by yourself. Luckily, thinkmoney are sharing their tips to saving for those living alone.
1. Get a 25% reduction in council tax when living alone
A single person discount is available for those living alone, and this will see your council tax bill reduced by 25%. You may also qualify for this discount if you live with another occupant but they are known as 'disregarded persons'. This discount alone can save you hundreds. For instance, the average council tax bill for Band D is £1,898. But you'll save £475 with the single person discount, so it's worth your time to speak to your local authority.
2. Save more than £116 on regular prescriptions
If you are someone that pays for regular prescriptions, the costs can start to stack up. However, you can save up to £116.30 each year if you require two or more items each month.
You can buy the prepayment certificate online which also covers NHS dental prescriptions for £29.10 for three months, or 10 instalments of £10.40 for 12 months.
3. Switch your broadband provider and save up to £69
thinkmoney discovered that switching internet providers can take as little as 12 minutes and save up to £69 per year. You can also contact your provider and ask if they can offer you a cheaper package. Some providers offer cheaper broadband for those on Universal Credit and Pension Credit, so it's worth checking what is available for your circumstances.
4. Get help with meals and uniforms if you have children in school
If you are a single parent with young children and are on low income (earning roughly under £16,000) or receiving certain benefits, there is help available. You can speak to your local education authority (LEA) who can help with the cost of uniforms and even learning a musical instrument. Additionally, you may be entitled to free school meals for your child.
5. Join a dining club and save 50% at restaurants
If you have been spending more time eating out with friends and family, why not join a dining club to save up to 50% at some chain restaurants. A dining club allows you to eat out at certain restaurants that participate, at a huge discount. Some brands even offer free trials to their dining club scheme, so you can check it out without committing.
6. Get a water meter fitted and save up to £100
For those that don't have a water meter, you will be charged a fixed amount. This is known as an 'unmetered charge' and is based on your home's location and the rateable value of your property. However, installing a meter will ensure that you only pay for what you use. As a general rule of thumb, this will help those with more bedrooms than people in the property. So, a single person living in a two-bedroom flat can get savings of up to £100!
If you are renting, you are still able to get a meter installed. As stated in the Water Industry Act 1991, if you are in a fixed-term tenancy agreement of six months, you can get one installed without your landlord's permission. But it's best to inform them where you can.
7. Don't forget your supermarket loyalty cards when shopping to save up to £400
When shopping for your weekly groceries, you might forget your loyalty cards. These are, essentially, a card for a particular retailer where you can gain credit by using the card during every transaction. However, if you were to use loyalty cards for Asda, Tesco, Sainsbury's, Morrisons and even M&S, you could save up to £400 annually on your groceries through discounts and rewards.
8. If you drive, consider a car-sharing scheme to save up to £1,000 each year
If you need to travel to and from work each day, a good option to save money could be signing up to a car-sharing scheme, which could see you split the bill on petrol and take turns driving. In some cases, members of schemes have saved up to £1,000 each year. However, it's important to only do this if you feel comfortable and safe to do so and have read up on the latest COVID safety guidelines.
9. Wash clothes at a lower setting to save 40% on bills
If you are living alone, you'll already be doing fewer loads than other households. But it's important to remember that washing clothes at 30 degrees will save around 40% of the energy you use each year, meaning more savings on your energy bills. Not only that but washing your clothes outside of 4pm - 7pm can even save you money, as that is considered peak time for laundry loads as more people are using their washing machine at this time.
Natalie Mitchell, Property Expert at Home How says, "when renting alone, it can often be difficult dealing with all the bills rather than sharing them among flatmates. To help avoid paying over the odds for gas and electricity, call up your energy provider and explain your circumstances. This will hopefully put you on a tariff that is better suited for singles.
"If you find a property that you like, first, ask if the bills are included in your rent, then you only have to worry about one outgoing cost every month which could make budgeting a lot easier. But they might come with a premium, so make sure you are getting the best option."
10. Consider multi-occupancy properties if you are looking to move
Kev Tilley from Mortgageable states that "the best option for a single person looking to save money is to opt for renting a room in a multi-occupancy dwelling. Often, these set-ups include all bills for one monthly payment, which, in many cases, can mean saving at least 50% more than you would in a traditional property.
"In the past, multi-occupancy dwellings have had a bad reputation since they are commonly used by students. But there are some very nice properties available with strict eligibility criteria, so being worried about troublesome neighbours shouldn't be an issue if you shop around."
11. Boost your credit score when paying your rent
If you always pay your rent on time, you can use this to your advantage and help to boost your credit score. You will need to be signed up for an average of six weeks to see these appear on your file, but people using the schemes have stated they have seen improvements. The Rental Exchange Initiative is perhaps the most well-known and adds your payments to your Experian credit file. However, it's important to note that if you miss a payment, it will show up on your report.
12. Check your deposit is protected as your landlord can face fees if not
Your landlord must protect your deposit. If they don't, you can take them to small claims court. The landlord will either have to pay the deposit to you or put it into a deposit protection scheme (DPS) within 14 days if you are still in tenancy. However, they may also be required to pay you a penalty of up to three times the value of your deposit within 14 days.
To check your deposit is protected, speak to your landlord or letting agent and ask them to put the scheme in writing if it is not named in your contract.
13. Get free furniture to furnish your flat when living alone
If you can only afford an unfurnished property to rent, you may be wondering how to pay for furniture. However, there are sites that share items of furniture that you can get for free, and there's no catch. If you dig around, you could get some great pieces for your home, and it saves unwanted furniture going to landfill. Additionally, you may be able to find free items on the likes of Facebook Marketplace for those wanting their items to go to a good home.
If you are struggling with finances and think a budgeting current account could help, or are looking for simple steps to try and save money each month, check out our Budgeting Hub.
< Back to articles