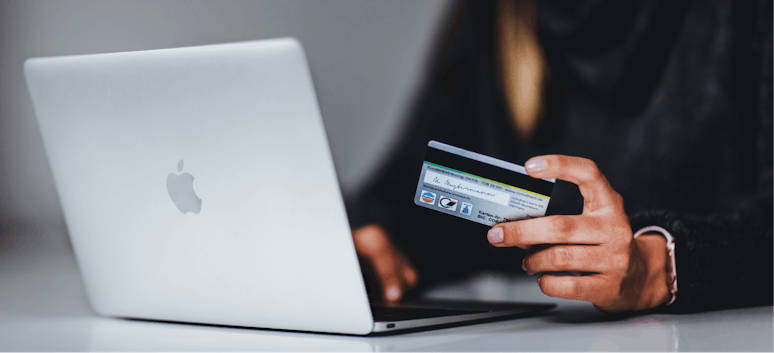 The latest cost of living scams
19th Oct 2022

Laurie
Financial Crime
Did you know more than 40 million people have been targeted by scammers this year?
Scary, right? But with the ongoing cost of living crisis, we're not surprised. Scammers will, sadly, try to take advantage of people in vulnerable financial situations. So right now is prime time for their tactics.
It's easier than you might think to fall victim. Read on to see the latest scams, the warning signs and how to protect yourself.
British Gas 'refund' scam
Scammers are impersonating British Gas to trick customers into giving out bank details.
What do I look out for?
An email offering you a £315 refund
Tells you you've overpaid from 2020-21
Asks you to click a link to claim your refund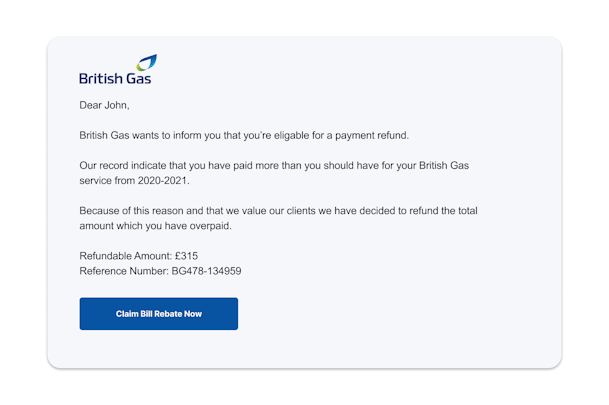 Ofgem energy bills scam
Ofgem has warned customers of an energy discount scam doing the rounds.
What do I look out for?
A text or email saying you're eligible for a £400 rebate
Instructs you to click a link to apply for your rebate
The link will take you to a fake website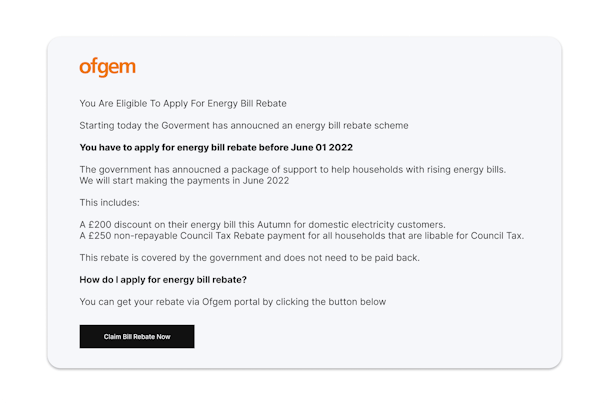 💡 Important: you DO NOT need to apply for your energy rebate! The discount will automatically apply to your energy bills between October 2022 to March 2023. If you have a prepayment meter, this will work a little differently. Head to our cost of living hub to find out more.
Protect yourself:
Don't reply to the text or email and block the sender
Send suspicious emails to [email protected]
Report the scam to Action Fraud
Council tax impersonation scam
Fraudsters are calling people pretending to be from the council in an attempt to steal bank details.
What do I look out for?
A call from someone claiming to be from the council
They explain that your council tax refund is due
They ask for your bank details to pay a £150 rebate
💡 Important: the council will NEVER ask for bank details over the phone, by text, or by email. If you pay council tax by direct debit, your rebate will go directly into your bank account. If you don't pay by direct debit, you should get a letter from the council on how to claim your rebate.
How we help keep your money safe
Scam warnings on the thinkmoney app
When you use your app to send payments or set up a new payee, you'll see scam warnings pop up along the way, like this: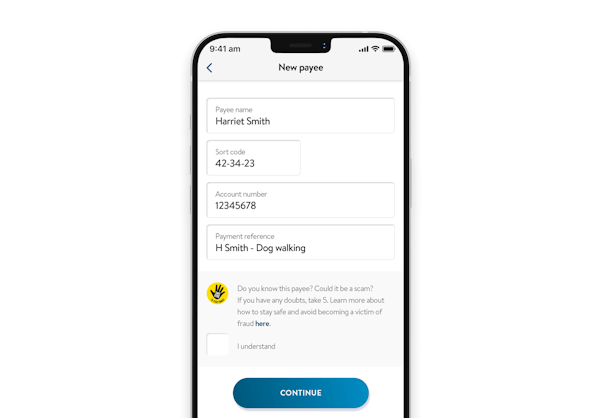 Why? So we can help you make sure the payment request isn't a scam. It's important to stop and think before you send money because the last thing we want is for you to lose it to a scammer.
Extra security when you pay online
If you're at the online checkout you'll be prompted to open the thinkmoney app to approve the payment using Touch or Face ID or a passcode. That way, we know it's really you who's making the payment. Find out more in our blog.
Read more on how to spot scams, protect your account from fraud and keep your money safe in our hub.
< Back to articles