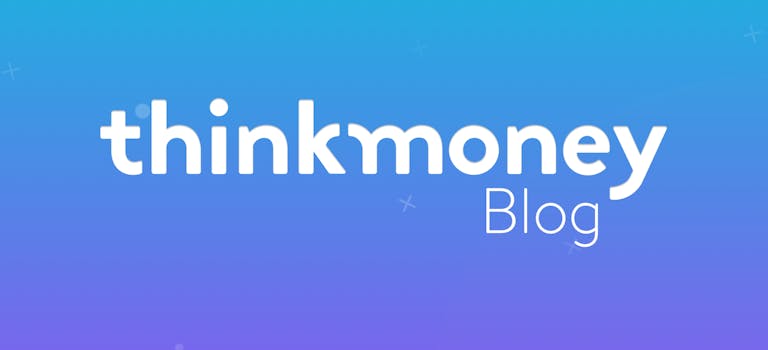 Manage your money on the go with our top five budgeting apps
17th Jul 2016

thinkmoney
Budgeting
Wouldn't it be nice if you could keep track of your finances on the go? You could know exactly how much money you have to spend and when you should be making some cutbacks.
Well, that's exactly what you can now do through a number of different smartphone apps. They can be simple to use and help you monitor your spending closely. We look at whether they're worth using and which are the best budgeting apps around.
thinkmoney app
The thinkmoney App is only available for thinkmoney Current Account customers and will help you stay in control of your money and stick to a budget wherever you are.
You can check your Salaries account (the money saved for your regular bills) and Card balance (what you have free to spend) through the App, so you can check whether you've got enough money for a purchase when out and about. That's not all – you can also make quick and secure payments to your family or friends with the thinkmoney App, as long as you've already got them set up as a payee.
The thinkmoney App is one feature available to thinkmoney Current Account customers, and you'll pay just one monthly management fee of £10.95 for the account. You can find out about the other account features here.
Wally
Wally is a popular personal finance app. It lets you manually log your expenses and save pictures of the receipts for your records.
While you're out, Wally will identify and categorise where you are (as long as you have location services on) and you will just need to enter the amount you spent. You can set financial goals and budgets, and you'll receive smart notifications to remind you of an upcoming payment or achieved goal.
It is available to download for Android and iOS.
YNAB
You Need a Budget, or YNAB, is the app to go alongside the desktop version. It works on the concept of having lots of pots of money for different things, with users dividing up their income into separate pots. For example, you could have separate pots for rent or food costs.
The app is ideal if you're working towards a savings goal, as it will help you see areas where you need to make cutbacks and help you stay on budget. YNAB will sync access to all compatible devices, although you'll need to install the desktop version for the app to work.
The budgeting app is available for Android and iOS, although it's not free. It costs around £3.50 a month, or £35 a year but you can try it out for free as part of a 34-day introductory trial.
OnTrees
This app was bought by MoneySuperMarket in 2014 and is available in both app and desktop form. It lets you view all your bank accounts from different providers in one place.
You won't be able to move money in or out of accounts, it's just a read-only service but it will give you an idea of what's coming and going from your account.
OnTrees is free but currently only available for desktop and iOS.
Money Dashboard
A similar app to OnTrees, Money Dashboard shows all your account balances in one place. You'll need to enter your bank login details for the software to be able to read your bank statements. You won't be able to make withdrawals or transfers so it shouldn't compromise your account security.
Once your various accounts are linked, your transactions types will be grouped and categorised into various tags, such as food or phone bill. Money Dashboard is free and available for Android and iOS.
< Back to articles