How do we support charities?
Payroll Giving
Loads of our colleagues give to charity through payroll, and we've won a Diamond Payroll Giving Award to recognise our commitment to giving!
Annual charity day
Every team member at thinkmoney can take one paid day off work each year to volunteer for a charitable cause of their choice.
Regular fundraising events
Bake sales, sponsored challenges, fancy dress days... We hold events throughout the year to raise money for all sorts of good causes.
Charity is a massive part of our culture
When we work with charities, we can make a huge difference to people's lives. And in 2018, we raised an incredible £19,000 for good causes in our community and around the world.
The two main charities we support are Chance for Childhood and Cash for Kids.
Chance for childhood
In Rwanda, few children with disabilities or hearing impairments go to school, and those who do are likely to be excluded. Chance for Childhood makes a huge difference to these children's lives. In 2018, they opened a brand new school for deaf children, a project made possible by our donations and support. As well as the primary school syllabus, children at the school learn sign language and lip reading to help them communicate with others. We've even had the opportunity to visit Rwanda to meet the children and see first-hand the amazing work which Chance for Childhood are doing.
Cash for Kids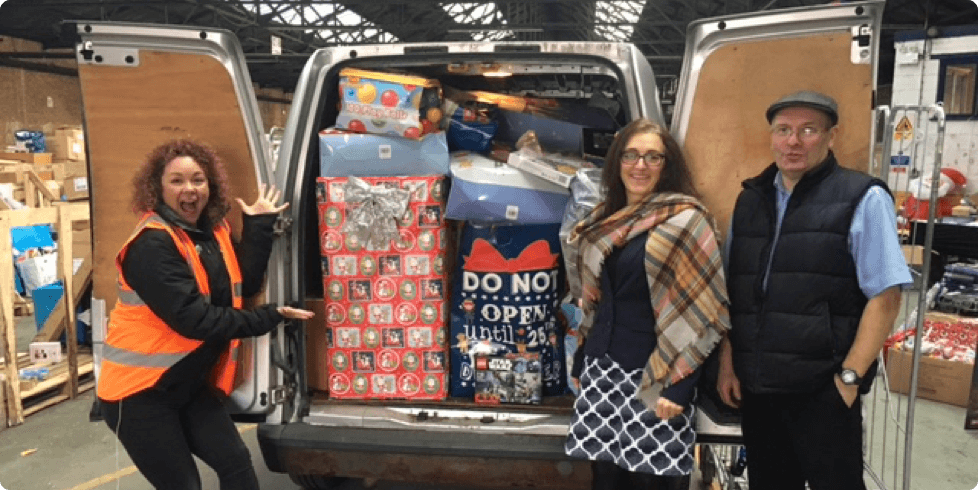 Closer to home, we support disabled and disadvantaged children in Greater Manchester through Cash for Kids. Working with Cash for Kids, a team of volunteers from thinkmoney helped to rejuvenate the play area of a local school for children with additional needs. Each year, we also support Cash for Kids' Mission Christmas campaign, which aims to deliver Christmas gifts to children living in poverty. All money donated to Cash for Kids is spent on good causes in the area in which it was raised. Supporting Cash for Kids is our way of giving something back to those most in need in our community.
In 2018...
69% of our team donated to charity through Payroll giving
£19,000 was raised for Cash for Kids and other charities
20 colleagues used their charity day to volunteer in the community