I need a bank account. What do I do?
Finding a bank account isn't always easy. After all, there are many different types of bank account offered by different providers. As even just a quick look on a search engine reveals, there are a lot to choose from!
It can be especially difficult if you suffer from a poor credit rating, because many bank account providers run a credit check when you apply. One option if you have a bad credit rating is the thinkmoney Current Account - an alternative to a bank account which doesn't require a credit check. Even if you've been made bankrupt you could qualify.
Finding the right bank account for you doesn't have to be difficult. Taking a bit of time to think about what you need from your bank account and researching the options available could go a long way.
So, if you're feeling a bit lost when it comes to getting a suitable bank account, here is some practical advice for finding the bank account you need.
What do you want from your bank account?
Firstly, it's important to ask yourself what you want from your bank account. We all have different needs and priorities when it comes to managing our money, and thinking about what banking services you find most useful could help you narrow down your options.
Do you want a bank account that:
Helps you to budget?
Comes with SMS text services?
Offers an arranged overdraft?
Is specifically designed for students?
Offers a high-interest rate that could help your savings grow?
Is packaged with 'extras', such as travel insurance?
These factors could influence what type of account is ideal for you.
And bear in mind that it's not just high street bank accounts that can offer these features. There are other options too.
The thinkmoney Current Account, for example, is an alternative to a bank account. This account comes with phone, internet and SMS services, can be opened by anyone regardless of their financial history (as long as they're at least 18 years old and a UK resident). It also comes with a built-in budgeting service, guaranteeing that enough money is set aside every month for bills and essentials.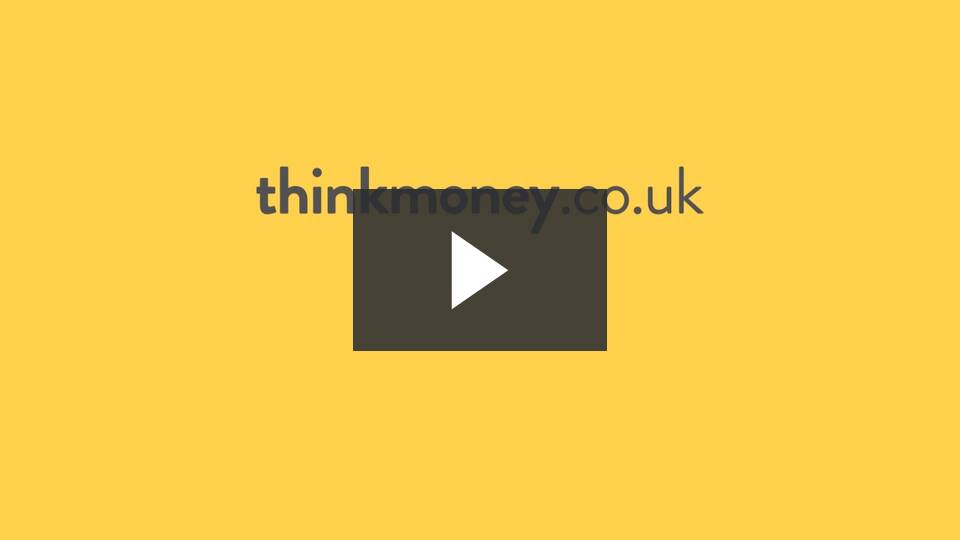 Once you've thought about what you need, you'll be better informed when looking at what accounts are out there.
What types of bank account are available?
There are various kinds of bank account on the market, all catering to different needs.
Current accounts offer customers a secure place to hold their money, the ability to make debit card payments in pounds and a cash withdrawal in pounds in the UK, and lines of credit such as arranged overdrafts. Many also offer online, telephone and SMS banking.
A basic bank account, on the other hand, is an account that gives holders a basic way of managing their cash, but is designed to help people who may have had financial problems in the past - and need an alternative to a standard current account. Getting a basic bank account is easier than getting a current account, but they don't offer as many benefits.
There are also packaged accounts, which offer added 'extras' in return for a monthly fee, such as travel insurance or roadside cover.
These are just some of the options available. Using comparison websites and getting recommendations from friends and family could help you find the bank account you're looking for.
How do I open the account I want?
Different bank account providers have different application processes - and different requirements you may have to meet before you can open one.
If you're looking for an alternative to a standard bank account, you could apply for the thinkmoney Current Account. With us, you could face a future with no more unexpected bank charges - just a single management fee of £10 per month for a single account.To begin your application for your account today by simply clicking on 'Apply Now' below, fill in the form and one of our team will give you a call back at your earliest convenience.