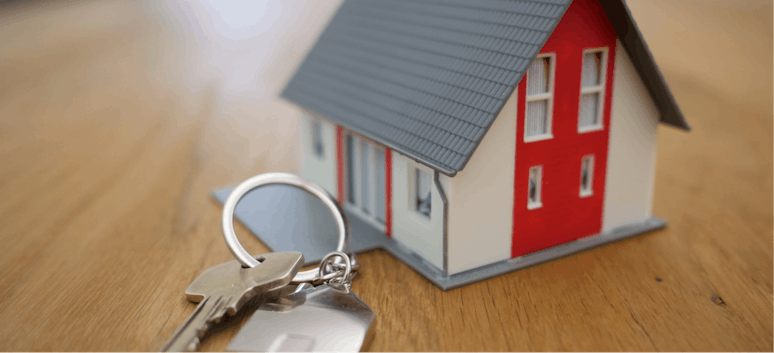 5% House Deposits – Everything you need to know
15th Mar 2021

Faye
Financial Guidance
You may have already seen the announcement that you will be able to buy a house with a 5% deposit. This is exciting news if you've been struggling to save for a 15% or 20% deposit, especially during this pandemic. But what exactly does this mean? Well, we've broken down the details so you can find out everything you need to know.
What is the Mortgage Guarantee Scheme?
Since many people have been struggling financially this year, the government has introduced a mortgage guarantee scheme. The scheme essentially means that you only need a 5% deposit and lenders will offer a 95% mortgage. It has been a tough 12 months if you've been trying to get on the property ladder, especially as the national average asking price for all properties is 3.0% higher than in February 2020. So this new scheme, which launches in April, will hopefully lend a helping hand to homebuyers.
Who is eligible for a 95% mortgage?
Some people might think that the 95% mortgages are for first-time buyers only, but this isn't the case. It is available for anyone who is looking to buy a home that is worth up to £600,00.
How does the Mortgage Guarantee Scheme work?
Many lenders might have been reluctant to accept a 5% house deposit during the current climate, but thanks to this scheme, it is now possible. The government has made a pledge to repay the lenders some of their losses if the buyer defaults on any of their mortgage repayments. Therefore, the risk for the lenders has significantly dropped so they can lend mortgages worth up to 95% of a home's price.
How do you apply for a 95% mortgage?
Applying for a 95% mortgage will be the same process as applying for any other mortgage. The same checks will still apply to ensure that you can comfortably afford the repayments.
How to budget for a house
There's currently no end date for this scheme, so if you're still nowhere near ready to buy, even with a 5% deposit, then don't worry. We've put together a few tips to help you start saving for your next home and all the information you will need on buying a house. So, why not take a look at our how to budget for a house guide.
< Back to articles