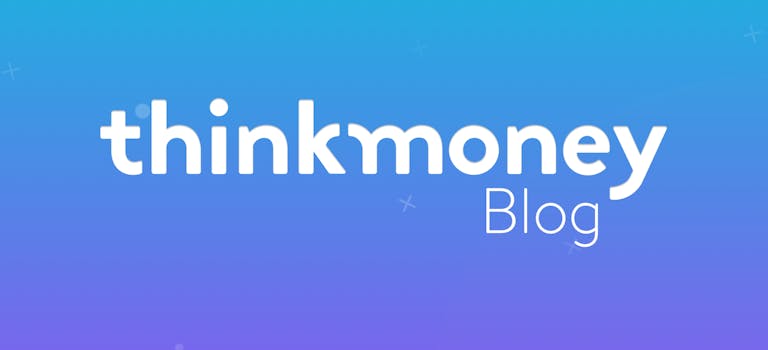 73% of our current account customers improved their credit score*
3rd Apr 2019

thinkmoney
thinkmoney News
The numbers don't lie! Almost three quarters of our customers can say that their credit score has improved in the last year thanks to us.
How can being part of thinkmoney boost your credit score?
A thinkmoney Current Account crunches the numbers so you don't have to, leaving you with more time to spend on the important things in life.
Money for your bills is held separately to make sure that you never miss a payment, and there are no surprise charges.
You can use the app to check up on your money anytime, anywhere. If you need to change any of your income and payments info, all it takes is a few taps.
I get it, so a thinkmoney account helps me budget for my bills. How will that help to increase my credit score?
You won't get anyone knocking on your door with a torch and pitchfork if you miss a payment, but behind the scenes it could be having a really serious effect on your credit score.
According to the credit reference agency Equifax, if you miss a payment (even just one) on one of your credit accounts, the late payment could remain on your credit report for up to seven years.
Having a thinkmoney account has helped thousands of people avoid late payments and improve their credit score.
This is because while we're taking care of your bills, you're unlikely to miss a payment which shows lenders that you can repay on time and in full.
We have an 8.6/10 score on Trustpilot, with plenty of happy customers who have boosted their credit score.
Why is it important for me to look after my credit score?
You might need credit for anything, from a mortgage for your house to taking out a new mobile phone contract.
If you've got a good credit score, lenders will see you as a lower risk and they'll be more likely to accept you.
There are also plenty of benefits you might not know about that come from having a good credit score. Lower interest rates and higher credits are just the start.
You could find that it's far easier to get your hands on a cheeky discount. A competitive car finance deal could come easy for that '19 plate, all thanks to your reliable record.
What else can I do to improve my credit score?
• Use the thinkmoney app – Activate your card on the app so that you can start taking advantage of our budgeting service. Once you're set up, we'll help you manage your money to make paying off those bills a breeze.
• Pay bills by direct debit – Setting up a direct debit means that you don't have to worry about missing payments. If you've got a thinkmoney account, give your account details to your suppliers, then tell us about the payment using our app.
• Register to vote – If you're on the electoral roll, agencies can find where you live and use it as proof of your address. If can't vote in the UK, you can send proof of residency to the credit reference agencies and ask them to make a note of it in your file.
• Check for any mistakes on your file – Thanks to GDPR rules it's free to check your file, so it won't cost you a penny to make sure you're up to date. Even a tiny error can have a major impact on your credit score!
• Use free eligibility calculators – Did you know that a lot of credit applications over a short space of time can damage your credit score? It can be tempting to keep applying once you've been rejected, but try and avoid it, because it can look like you're desperate for credit. Some credit card providers have free eligibility checking services, so that you can see if you'll be accepted before you apply. And this won't affect your credit rating.
Join the 73% who improved their credit with us!
If you've got an account with us you're already on your way.
Next, you can download the app, activate your card if you haven't already and check your income and bills details are up to date.
All that's left to do after that is relax, as the account does its thing.
If you're new to thinkmoney, we can't wait to get started helping you to sort out your finances. Open your account today to join our family!
*Based on a sample of customers who held an account for 12 months and previously had limited credit history or substantial credit use
< Back to articles