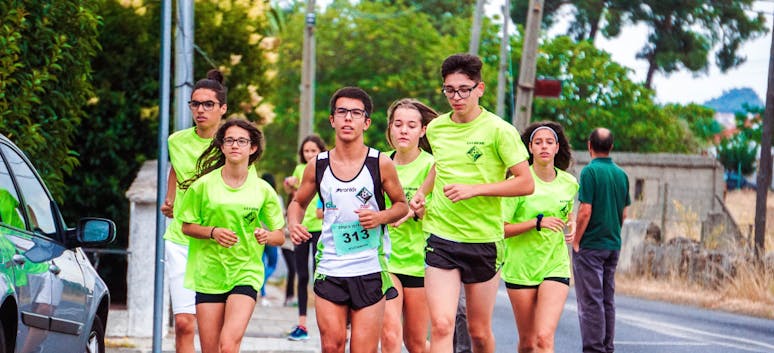 Affordable fitness: an all-in-one guide
11th Oct 2023

Lydia
Money Saving Tips
Not all of us can afford to go to the gym or fitness classes every week. And often, there isn't enough time in our daily routine of looking after family members, work and social activities to commit to regular exercise.
No matter your reasons for keeping fit, everyone deserves to be able to give their bodies the exercise they need! This is why we've put together an all-in-one guide to help you prioritise your fitness, no matter your budget or lifestyle 💙
It covers work-outs from home, where to find cheap gym memberships, one-time classes, and how to keep fit when you're low on time.
🏋🏿 Joining the gym when you're on benefits or unemployed
Lots of local leisure centres will have classes and facilities that are offered at discounts. They likely also offer a concessionary membership for people on certain benefits like Universal Credit, housing benefits or income support. To find these, check out your local council website and not-for-profit gyms like YMCA, Nuffield and GLL to see what's available in your local area.
💪🏻 Cheap gym memberships
If you're set on a gym membership, here's how you can get the best rates:
Haggle your contract. Rather than paying for a full year, try and get your contract down to 3/6 months.
Haggle your price. Most gym reps are also sales people and will be trying to make that commission. A good time to try and negotiate prices down is towards the end of the month, when the reps need to meet their targets. If doing this over the phone or in person is too much, do it via email.
Go off-peak- you might find the gym offers cheaper membership if you go during off-peak hours like weekends and working lunch hours.
Alternatively, you could sign up for pay-as-you-go.
Always ask about hidden cancellation fees and other extra costs before you sign up.
Let's look at the cheapest gyms around today:
PureGym has branches all over the UK. They charge a £10+ joining fee, but the monthly cost is from £14.99 and daily from £6.99.
The Gym has branches across England, Scotland and Wales (with more due to open soon). These are open 24 hours a day. They have a £10 joining fee. The monthly cost is from from £16.99/mth, daily from £5.99.
🏊 Free one-time passes and classes:
Passes:
With these passes you can expect to make use of all facilities that the gym has, for example, classes, swimming pools and more.
Classes:
You can get a 14-day free trial when signing up to ClassPass. ClassPass grants you access to selected gyms, yoga studios gyms, yoga studios, leisure centres and more.
Get a £1 per week membership by registering with MoveGB. You'll initially pay £1 for your first seven days. MoveGB doesn't have its own clubs, but it gives you access to selected gyms, yoga studios, climbing walls, swimming pools, leisure centres etc. As well as offering classes at these gyms, you can also do virtual classes from the comfort of your own house!
Socialising whilst keeping fit:
🚵🏾‍♂️ Your friends and neighbours: If your friends or neighbours have exercise equipment, it might be a good idea to ask to borrow it sometimes. Or you can exercise together, which is always a plus in our eyes!
🏃🏼‍♀️ Running or walking clubs: Some local walking and running clubs are free. (Even if there is an annual fee, you get free training and sessions and a group of people to keep you motivated!) One free running club called Parkrun is a brilliant way to combine socialising and fitness. The majority of local towns have a weekly Parkrun event. Attending a regular event like this can be essential in helping to keep us motivated to exercise.
Working out from home:
📺 Exercise videos: Hundreds of exercise videos are available for all fitness levels and activities, from yoga and belly dancing to step aerobics and strength training and hip hop dance alongs. Youtube will have many instructors uploading work-out sessions. 📱 Apps and online workouts: Some require a subscription, but many of these fitness apps and workouts are free.
⏱️ Low on time? Here's how to squeeze exercise in:
Making small adjustments to your daily routine can have huge impacts. For example, if you're able, switch up your commute to work. You could bike instead of driving, or get off your bus, tram, or tube a few stops earlier to walk the rest of the distance.You could even take it to the next level at home too; work out whilst you watch TV in your evenings or on your lunch break. From simple stretches to squat challenges, you can multitask this one!
The offers on this guide are all up to date as of October 2023. We hope at least one, if not a few, help you on your fitness journey!💙
< Back to articles