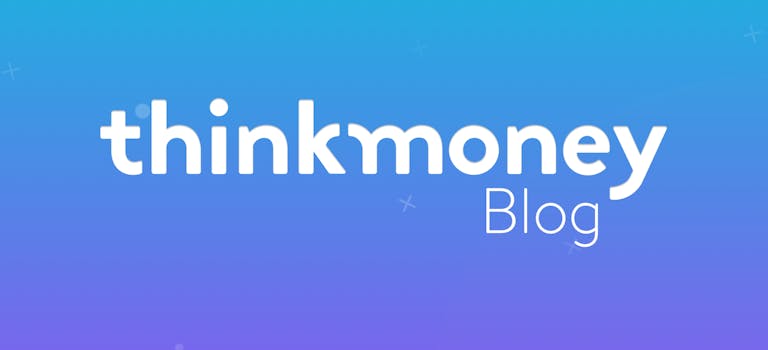 Checking your account on the go with mobile banking
17th Feb 2015

thinkmoney
Banking Information
In this modern technological world, we all like shortcuts that make our lives easier and with smartphones in our pockets, we are all guilty of expecting so many things at the click of a button. But do you manage your finances through your phone?
A nation of mobile bankers
Managing your account through your mobile has come on leaps and bounds in the past few years. As more people become smartphone users, banks and account providers have created more responsive apps and online account management tools to make it easier to check money on the go.
According to research* carried out for us, nearly half of UK adults now use online banking through their mobile phone or an app. Almost two in five mobile bankers log on at least once a day, and recent stats showed that 15 million people have now downloaded a banking app to their smartphone.
Using your account by mobile
If you're looking to keep up to date with your finances when you're on the go, there are a few ways you can do this through your mobile. You can simply log onto your bank or account provider's site through your smartphone browser, use a dedicated app, or get updates via SMS.
Many account providers have a special 'mobile friendly' version of their website, so when you sign in through your smartphone, it will be much easier to navigate. If you're a thinkmoney Personal Account customer, you can use your mobile to log into our Online Banking service. You'll be able to check your balance and any upcoming transactions, as well as set up new Direct Debits.
Your account provider may also have a dedicated app, which will make managing your finances through your phone easier and faster. All apps vary depending on your account provider, but some offer features to pay your mates back quickly or open new savings accounts.
Another way you may be able to use your mobile to check your finances is through SMS. For thinkmoney customers, it's easy to get updates about your money via text, and you can request changes to your account with simple commands. If you want to change a Direct Debit, or get info on your balance or transactions, you can text CHANGE, followed by what you want us to action, to 81122 or 07786 200077 (use whichever number is cheaper for you). Texts will be charged at your standard message rate, and for more details about the types of messages you can send us, check out the info here.
Staying safe
It can actually be safer to use your smartphone to access your online account, as it's generally harder to get malware on a mobile phone than it is on a desktop or laptop computer. iOS devices in particular have strict security controls in terms of what apps can be installed, but that doesn't mean you're immune to viruses or online attacks. Use your common sense whenever you're using your smartphone: don't open links in emails you don't recognise, and don't access your bank while you're at a public wireless hotspot as your data could be accessed by anyone using the network. Be careful when you're downloading any apps, and make sure you check the reviews online to verify it's genuine. For more information on staying safe online, check out our blog.
Your smartphone should be password or PIN protected, but if you find it's been stolen, it's probably a good idea to make sure that all of your information has been removed. If you've got an Android phone, you can set up Remote Wipe, so you'll be able to delete all your data if your mobile ends up in the wrong hands. You can do this on iOS too, by logging onto the 'Find My Phone' setting on iCloud.
*OnePoll questioned a nationally representative sample of 2,000 adults aged 18 and over between 19th December and 30th December 2014, of whom 635 were in Scotland.
< Back to articles