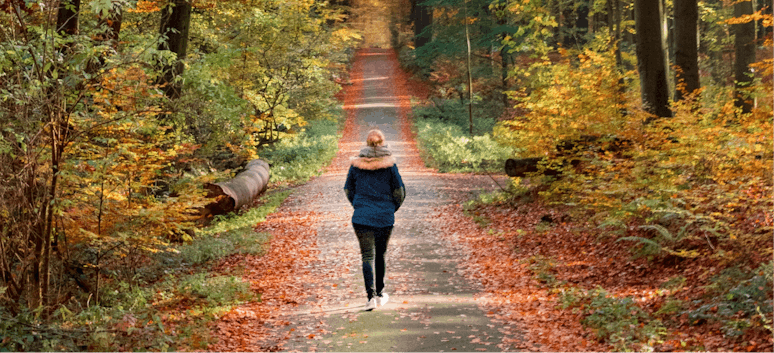 COVID-19 and your mental health
13th Jan 2021

Faye
General Finance
During these uncertain times, it can be difficult to remain positive and take care of your mental health. But, one thing that is for certain, you're not alone.
We have all been advised by the Government on how to stay safe and well physically, but it can be difficult to know how to act and how to adapt during COVID-19 to ensure you stay well mentally. So, we've put together a guide to help you take care of yourself. You may also like the stay at home checklist Mind charity have put together for those who are feeling a little more anxious than usual.
Stay in touch
We may not be currently allowed to visit friends and family, but that doesn't mean we shouldn't stay in contact with them. Staying in touch via phone calls and video chats, as well as text messages, is important to stop us from feeling isolated and lonely.
Keep up a routine
Everyone's usual routine has been thrown out of the window and you may find yourself staying in your pj's all day and binge watching your favourite TV shows. This can sound like fun, but after a while, it may take its toll on your mental health. Keeping up a routine, whether that's just getting up at the same time every morning, ensuring you get dressed each day and go to bed at your usual time, can help to keep a bit of normality to your day.
Set daily goals
Setting daily tasks to complete throughout the day, along with sticking to a routine, will help to give each day a structure. Remaining productive and focused will help to maintain a positive mentality. It can also prevent over thinking and increased boredom levels, which can have a negative impact on your mental health.
Stay physical
Physical exercise can do wonders for your mental health. Exercise releases chemicals called endorphins which trigger positive feelings, making a quick workout the perfect way to de-stress. Whether you just do your daily walk, or workout at home, it is important to have some form of exercise every day.
Virtual social events
Going to the pub may be off the cards right now, but that doesn't mean we still can't have fun with our loved ones. You may have seen virtual pub quizzes being organised on social media, why not get involved or organise one yourself for your friends and family. Or set up a group video call where you can all get together just for a catch up.
Get help with money worries
Your financial situation may change during this time, which can only add to the worry and stress that you may already be feeling. We have put together a guide full of advice on the coronavirus and your finances, which we hope will help.
Avoid fake news
There are so many stories and news articles all over social media that it's hard to know which are true and which are fake. It can be overwhelming reading story after story about the pandemic. The best advice we can give, is to stop reading them and only read the information provided on reliable sources, like the government website and the World Health Organisation.
Learn something new
If you're finding you have a lot more free time on your hands and you don't know what to do, then why not learn something new. You could learn a new language, how to bake, how to paint or even pick up on old hobby that you never have time to do.
Reach out
If you find yourself struggling through these difficult times, please don't struggle on your own. If you can't talk to your loved ones, there are many help lines with dedicated people on the other end of the line just waiting to talk to you to help you through this. Please reach out to them.
You can call:
The Samaritans on 116 123
CALM on 0800 585858
For more information on the coronavirus and your mental health, please visit:
For more information on the coronavirus and the mental health of a child, please visit:
< Back to articles