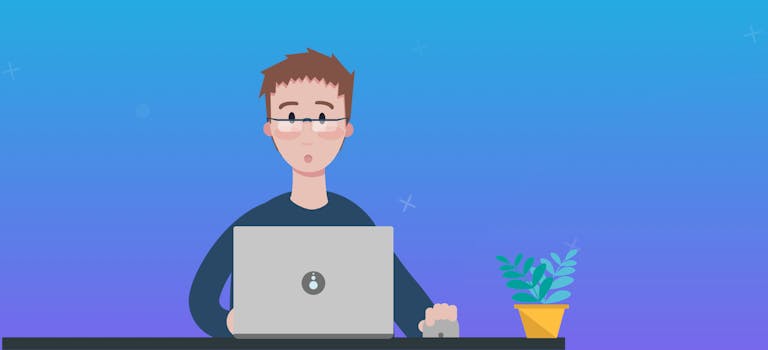 How to apply for Universal Credit
3rd Apr 2020

Stephen
Financial Guidance
COVID-19
Last updated on Monday 27th July 2020
What is Universal Credit?
Universal Credit is a monthly payment from the government designed to help with living costs for people who are unemployed or on a low income.
Universal Credit is means-tested, which means that it is worked out based on how much money you already have rather than being a fixed amount. Means-testing takes place every month, and as a result, the amount of Universal Credit you receive can change from month-to-month.
Will applying for Universal Credit affect my credit score?
As Universal Credit is considered to be a source of income rather than a form of debt, it will not have any impact on your credit score. Some lenders might ask if you've received Universal Credit in the past, but even in this case, your score will be unaffected.
What is the new one-off payment for those receiving Universal Credit?
As of Wednesday 22nd July, anyone switching to Universal Credit from Jobseeker's Allowance (JSA), Employment and Support Allowance (ESA) or Income Support will receive a payment worth up to two weeks of their previous benefit payments. This payment, which is known as a "run-on", will help people adjust financially while waiting for their first Universal Credit payment to come through.
The run-on payment will be paid automatically to anyone applying for Universal Credit for the first time who was receiving benefits from any of the schemes mentioned above. It will also be paid to anyone who has switched from Enhanced Disability Premiums and Carer Premiums to Universal Credit.
The Department for Work and Pensions (DWP) has said that over one million households could stand to receive the payment in the near future. The DWP has confirmed that the payment won't have to be paid back at any point and that receiving it won't affect any future claims.
The payment will be between £118 and £149 for claimants depending on their previous claims.
How do I apply for Universal Credit?
There are five steps to applying for Universal Credit:
Check you're eligible

Create an account and make a claim

Attend an interview

Receive your first payment

Report any changes in your circumstances
Am I eligible for Universal Credit?
To be eligible for Universal Credit, you need to:
Be unemployed or on a low income
Be over 18 (some 17 and 18-year-olds may be accepted)
Be under State Pension age (you can check if you are here)
Live in the UK
Have less than £16,000 in savings
It has sometimes been misreported that the number of children you have will affect your eligibility for Universal Credit. In reality, the size of your family won't affect your claim, but it may affect how much money you're entitled to.
Living with a partner can also affect your claim for Universal Credit. Even if they are ineligible for Universal Credit, you can still apply as long as their savings combined with yours don't exceed the total of £16,000. Additionally, you can still claim if your partner is of State Pension age.
To see how much Universal Credit you could get, take a look at entitledto's Benefits Calculator.
What if I'm in full-time education or doing an apprenticeship?
You are eligible to apply for Universal Credit if you're in full-time education or doing an apprenticeship as long as you meet one of the following conditions:
You live with a partner and they're eligible for Universal Credit
You're responsible for a child
You're disabled and claim Disability Living Allowance (DLA) or Personal Independence Payment (PIP)
You're in further education (after secondary school but not university), are under 21 and do not have parental support
What are the conditions for 16 and 17-year-olds who want to apply?
Although primarily for those over 18, if you're 16 or 17 you can still apply if they meet the following conditions:
You are unable to work and have medical evidence or are waiting for a Work Capability Assessment
You're responsible for a child
You are a carer for a disabled person
You've given birth in the past 15 weeks or are due to give birth in the next 11 weeks
You do not have parental support
How do I make a claim for Universal Credit?
First off, you'll need to create an account over on the government's website, which you can find via the link below:
If you live with a partner, you'll have to apply together even if you're not married.
Before starting your application, make sure you've got all the details and documents you need to fill it out. This includes:
ID (driver's licence, passport or debit/credit card)
Bank details
Email address
Information on rental or mortgage payments
Income details (information from payslips will help)
Investment details
Childcare costs
Once you've gone through and submitted your claim, you'll be asked to attend a meeting at a Jobcentre. If you weren't able to verify your ID online, you'll be asked to bring a permanent residence card, UK registration or naturalisation certificate or a council tax document. You may also be asked to bring a work capability assessment if this was included in your application.
If you need any help with your application, you can get in touch with the Universal Credit service on the phone by calling 0800 328 5644.
What can I do if my Universal Credit claim is rejected?
If you disagree with the decision, you can dispute it by submitting a mandatory consideration. In some circumstances, the decision cannot be disputed, but if this is the case for you, it will say so in your letter.
To dispute a Universal Credit claim, head to this page:
Challenging a benefit decision
What happens at my Universal Credit interview?
At the moment, Universal Credit meetings are not taking place due to the Coronavirus outbreak. If you're making a claim after April 1st 2020, the Department of Work and Pensions will contact you to make alternative arrangements.
The meeting will usually involve your Work Coach helping you write a CV as well as look for jobs or training courses. The number of meetings you have will depend on your personal circumstances.
If between meetings any of your circumstances change (e.g. your work hours changes), you'll need to let your Work Coach know as this may affect the amount of Universal Credit you receive in the future. If part of your Universal Credit is based on childcare support, you'll need to show how and when you've paid for it at the meeting.
When will I get my first Universal Credit payment?
Your first Universal Credit payment will be sent five weeks after your claim has been made. You can monitor how much you'll be paid by logging in to your account.
What if I need an advance on my first Universal Credit payment?
To get an advance on a payment, call the Universal Credit helpline on 0800 328 5644. You'll need to explain why you need the advance as well as give proof of your identity before the money can be transferred to your bank account. The maximum amount you can get in advance is the same value as your first payment.
The advance will need to be paid back within 12 months, and you can speak to the helpline to sort out a payment plan. You won't incur any interest on the advance.
How do I report a change in my circumstances?
Should any circumstances that affect your Universal Credit change, you'll need to tell your Work Coach straight away. Any delay in reporting a change could mean your payments are reduced or stopped altogether. Changes can be reported by logging in to your Universal Credit account.
What type of change in circumstances do I need to report?
The most common changes that you need to report are:
Getting a new job
Leaving a job
Change in salary (if self-employed)
Change in rent
New bank details
Having a child
Changing address (e.g. to move in with a partner)
Illness
Becoming a carer for a child or disabled person
If a change means that your Universal Credit decreases but you don't report it before the next payment is made, you'll need to pay back the difference. Speak to the Universal Credit helpline if you think that you need to pay back some of your Universal Credit.
Change in a child's age
As your children get older, the number of hours you'll need to work to qualify for your Universal Credit payment will change. In the table below, we've outlined how much you need to work depending on how old your youngest child is.
If you're unemployed, the working hours listed is the number of hours you need to spend looking for a job.
| Age of youngest child | Your responsibilities |
| --- | --- |
| Less than 1 | You don't need to look for work. |
| 1 | You don't need to look for work, but you need to attend interviews with your work coach to plan for future job applications. |
| 2 | You don't need to look for work, but you need to attend interviews with your work coach and start preparing for work (e.g. write a CV). |
| 3 or 4 | Work a maximum of 16 hours a week. |
| Between 5 and 12 | Work a maximum of 25 hours a week. |
| 13 and older | Work a maximum of 35 hours a week |
Help with Universal Credit
If you have any other questions about Universal Credit, get in touch with the Universal Credit helpline:
Phone: 0800 328 5644
Website: https://www.gov.uk/universal-credit/contact-universal-credit
< Back to articles