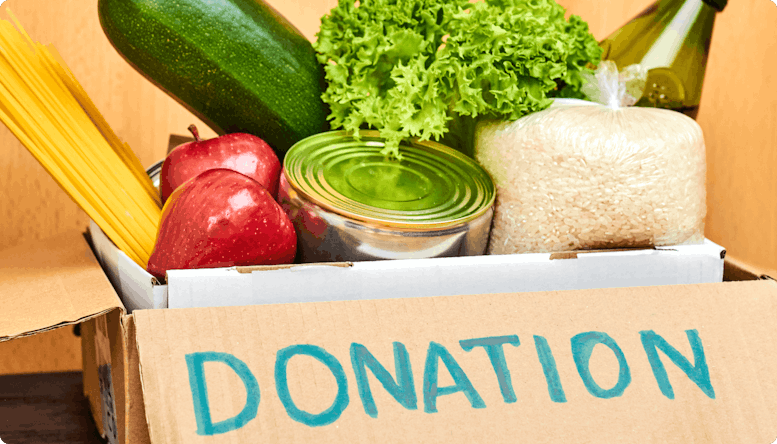 It's National Food Bank Day! - How you can spread the love ❤️
31st Aug 2023

Abbie
Topical
In a world of abundance, it's hard to imagine that millions of people struggle to put food on their tables every day. But the reality is, hunger is an issue that affects countless individuals and families. That's why National Food Bank Day is so important – it's a day dedicated to raising awareness about food insecurity and rallying support for those in need. According to Statista, between 2022/2023, approximately 2.99 million people in the UK turned to a food bank for help. In this blog, we'll delve into the importance of food banks, their impact on communities, and how you can help make a difference. 🫶
Understanding food insecurity
Food insecurity is a term used to describe the struggle of individuals and families to access sufficient, nutritious food on a consistent basis. This issue can result from a variety of factors including poverty, unemployment, high living costs, and lack of resources. It's disheartening to know that millions face the uncertainty of where their next meal will come from.
The role of food banks
Food banks play a crucial role in alleviating food insecurity. These organisations act as go-between, collecting food from donors, including individuals, supermarkets, and manufacturers, and distributing it to local communities in need. They bridge the gap between wasted food and hungry mouths, reducing food waste while providing essential nourishment to those who require it the most. The Trussell Trust,the main food bank organisation in the UK, have over 1,400 food banks throughout the UK. We also know that there are over 1,172 independent food banks across the UK, not linked to the Trussell Trust.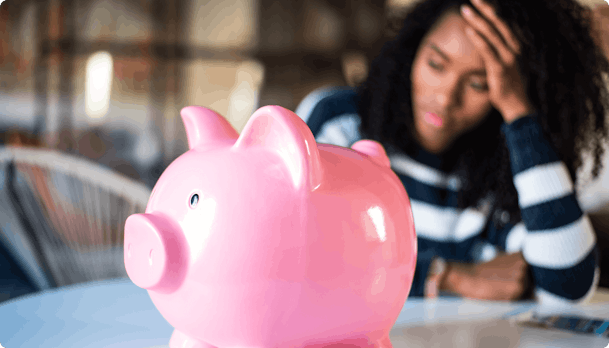 How do they work?
Food banks rely on the support of the community, through donations such as money, food, or volunteer time. They will happily accept donations directly or indirectly via supermarkets/shops. They then distribute the goods into individual food parcels, ready to provide to those in need. A typical food parcel will include; cereal, soup, pasta, rice, tinned tomatoes, lentils, beans, tinned meat, and tinned veg - and will last around 3 days. Some food banks also include things like sanitary products, baby supplies, and other toiletries.
How can I get support from a food bank?
There are a few different ways that you can receive support from a food bank. 🫂
Food banks almost always require a referral of some sort, either from Citizens Advice, a GP, a Housing Association, or a Social Worker. The fastest route would be to go to your local Citizens Advice Bureau, which you can find here, where you would briefly talk about your situation, and they'll provide you with a referral to a food bank. This will usually come in the form of a paper ticket, which you'll then hand in to your local food bank. Each time you need support from a food bank, you'll need to get a new referral ticket from any of the sources listed above. You can also check the website of your local food bank online, to see opening hours and other services they may offer.
In some cases, if you're living remotely and unable to travel or gain access to a food bank, transport or delivery of food parcels can be arranged. Double check with your local food bank if this is a service they can offer! 🚗
If you are struggling to get a referral and need more information, you can also contact your local council for more support. If you are eligible, they may also grant you access to their 'Household support fund' or 'Welfare assistance scheme', which can provide support for other essential costs such as clothes or petrol.
How can I support a food bank?
There are so many ways you can support a food bank in your community 👇
🗣️ Raising awareness - Raising awareness may seem like a smaller contribution than the others, but it's actually just as important. It can come in many different forms - whether it's sharing your local food bank's posts on social media, word of mouth, or even getting your company involved in food bank partnerships.
🏆 Fundraising - Fundraising is a great way to raise money and awareness for your local food bank, and it's also really fun! It could be anything from a bake sale or a sporting event, to skydives or work related competitions. Find out more here on how to set up a fundraiser.
🏪 Supermarket donations - All major supermarkets such as; Tesco, Sainsbury's, Asda, Aldi, Lidl, Marks & Spencers and so on do their bit for supporting food banks. They all have designated areas within their stores where you can donate food (usually at the end of the checkouts), and some have even pledged to donate a large percentage themselves. They can accept dry foods, tinned goods, cupboard foods, and in some cases - toiletries, pet food, and baby supplies.
🥕 Direct food bank donations - Direct food bank donations are always welcome. Food banks usually post on their individual websites what foods or supplies they are in desperate need of and what they already have enough of. Some food banks are only able to accept food donations, so make sure you check out their website first! Examples of the types of foods you can donate are; long lasting drinks, spices, cupboard items, canned goods, sanitary products, and other toiletries.
🎁 Gift donations - Many food banks are able to accept gift donations as well as food donations. This means either donating a one off payment, or setting up a monthly payment. You can do this through your local food bank website, and you'll also get information on how your donation will be used and how much of a difference it will make.
🌟 Volunteering - Food banks are almost always in need of a willing pair of hands, whether its an hour or a week - everything counts. There is usually a section on a food bank website where you can enquire about volunteering and get in touch with your local food bank to see if you can lend a hand! 🤝
We support Salford Food Bank 🤝
thinkmoney took their community support a step further this year and teamed up with Salford Food Bank. They have implemented food collection points at the entrance of every building in Think Park, actively encouraging the thinkmoney community to donate and support this amazing organisation. 👇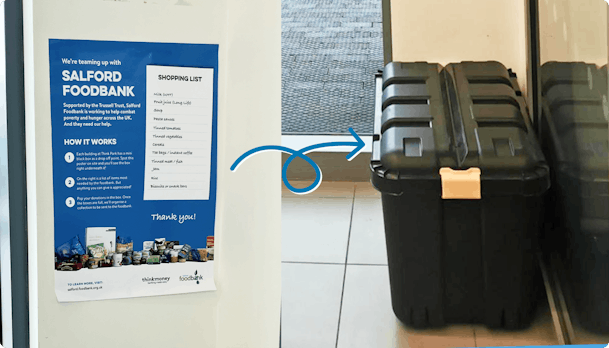 Summary
National Food Bank Day serves as a reminder that although everyone should have access to nutritious food, not everyone does. It's a day to recognise the incredible work of food banks, volunteers, businesses, and organisations that are dedicated to fighting hunger and making a difference to the lives of those in need. As we celebrate this day, let's renew our commitment to building a more equitable and compassionate society for all.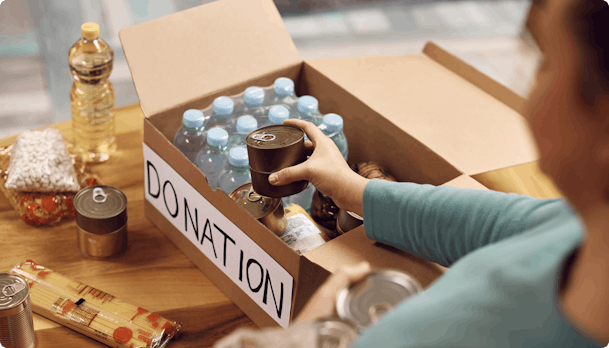 < Back to articles