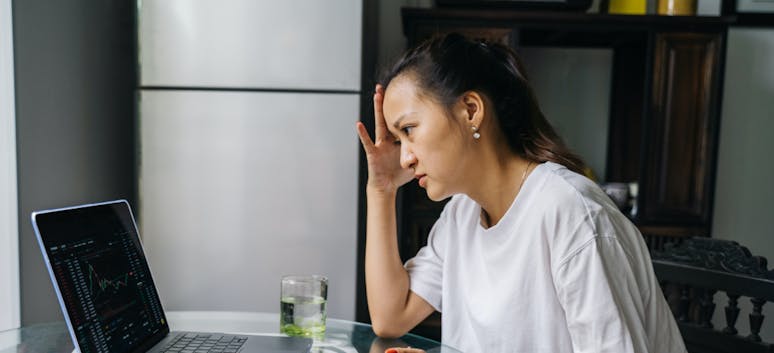 Money on your mind: How finances can affect your mental health
6th Sep 2023

Lydia
Financial Guidance
We may have written about this in the past but the correlation between money and mental health will always be present, and at thinkmoney, we want to ensure we're doing our best to support you and raise awareness.
A recent study has shown that up to 3 million people in the UK who are behind with at least one bill have experienced a mental health problem in the last two years.
The research, from the Money and Mental Health Policy Institute charity, states that 12% of people were behind on at least one payment such as energy, rent, or credit cards. It was found that half of these people were also having trouble with their mental health.
💡 Overall, the study shows that people who have had mental health problems in the past two years are three times more likely to be behind on at least one significant bill, the report found, with 60% saying they felt unable to cope due to rising costs.
Yet only 9% of these people have received money or debt advice since the start of the cost-of-living crisis. Experts don't think the cost-of-living crisis is going to slow down any time soon, which only means financial worries may increase and continue to have an impact on mental health across the UK.
💡This is why we're putting together a guide on how to spot signs money worries might be affecting your mental health, and how to combat that. And if you're part of 91% who haven't found advice or help that works for them, we hope we can lend a helping hand today.
Signs money is affecting your mental health:
🚨 Some situations might trigger feelings of anxiety and panic, like opening envelopes or attending a benefits assessment.
😴Worrying about money can lead to sleep problems.
💊You might not be able to afford the things you need to stay well. For example, housing, food, heating, water, or treatments like medication and therapy. Mind have a good resource on what to do if you can't afford the things you need.
☹️ Money problems can affect your social life and relationships. You might feel lonely or isolated, or like you can't afford to do the things you want to with the people you want to. This could lead to resentment or changes in your behaviour towards those people.
✉️ Avoiding looking at your bank balance or even opening an envelope for fear of what's inside. Bills start to pile up and you ignore communications from your providers.
🤕 Physical symptoms can present themselves, like headaches, palpitations or high blood pressure when you encounter money situations.
Aside from these signs, money worries can bring on a multitude of unwanted strong emotions that could impact your mental health further.
Feelings associated with money:
Guilt: you could feel guilty for spending money, even if you know you can afford it. Or, you could feel guilty for seeking support, even if you know you need it.
Shame: You might feel ashamed for needing support. 💡 But it's important to remember that everyone has the right to feel well, and the right to essentials like food and housing, no matter what.
Fear: You might be scared of dealing with anything to do with your finances, such as talking to your bank.
Stress: Stress can affect you physically as well as mentally, and if you're struggling to support yourself or others, you could be feeling this strongly.
Exhaustion: You might feel tired, especially if you've been struggling with money problems for a long time.
Mind have a really good set of questions to ask yourself to help understand how your mood affects your relationship with money.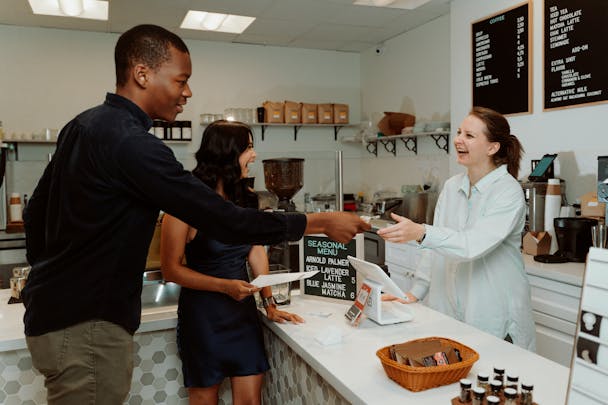 How managing your finances could help you feel in control
Even if you're going through a rough time with money, there are some things that might help you feel better, and more in control.
Payments: Firstly, make sure you're claiming any extra money or support you're entitled to. You could be missing out on some payments that could make your life a lot easier.
Budget: Make a list of all the essential things you need to spend money on every month. This could be things like rent or mortgage payments, energy bills, phone bills and food shops. The Mental Health and Money Advice website has a free budget planner which might help.
💡 The Money Helper website has budgeting advice for people who are self-employed, on a zero-hour contract, or claiming Universal Credit.
Plan:
Put all your important documents in one place so you can find them easily. This could be letters, bank statements, payslips, bills, and receipts

Check your bank balance at a regular, set time so you know what you're spending money on and how much you have left

Where possible, take cash out to spend instead of your card. That way you can't spend over your budget
Debts:
Manage your debts if you can afford to. You could set up a standing order to pay off your debts each month. Or you could use an online debt tool. Use one of the tools on the StepChange website

If you're struggling to pay off your debts, get debt advice. You might find it helpful to contact one of these debt organisations

You could ask for a break from paying interest on your debts. This is possible under a government scheme called breathing space. The National Debtline website has more information
People you trust:
Those you consider your friends and family are there for you. There's no shame in reaching out to talk to them about your financial worries and how they're affecting your mental health. Having a support network will enable you to feel valued and less alone.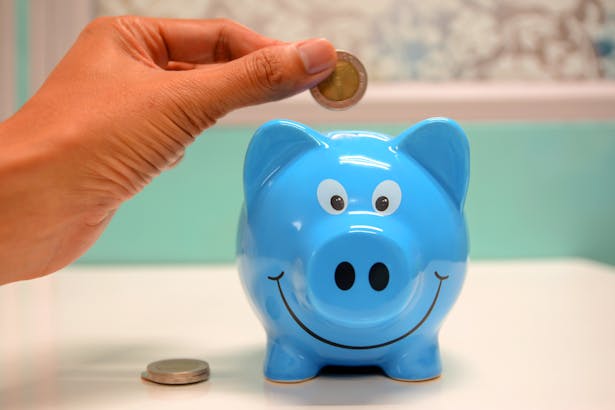 In tandem with these things, you should also be doing activities that will have a baseline effect on your mental health, such as getting enough sleep a night, exercising and eating healthily. It can be hard to juggle everything at once but remember, you're not alone.
Like all things, helping relieve your financial worries and the affects it has on your mental health will take time. But help is out there for you.
If you're a thinkmoney customer, we're always here to help support you with any issue that might be impacting your finances. From Mon-Fri 8am-6pm, contact our specialist team on 0161 779 5000

Most banks, companies and organisations will understand if you get in touch and explain that you're struggling. If they know your situation, they may help you come up with a manageable payment plan or negotiate another way forward

Speak to your local Citizens Advice (England, Scotland and Wales) or Advice NI (Northern Ireland) if you're worried about paying bills and any debts you have. They can also advise you on any benefits you may be entitled to that you're not getting

Your local council may also be able to help with emergency loans and grants

The government's 'Help for Households' has lots of information about what support is available and advice and tips to help you save money. There is also specific information available from the devolved governments in Scotland, Wales and Northern Ireland
< Back to articles