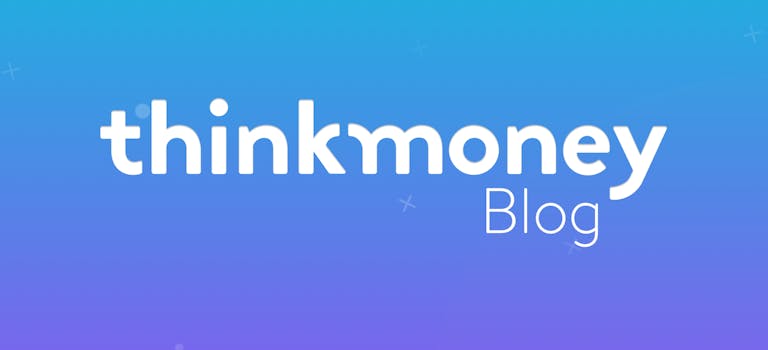 Seller beware: the online marketplace buyers looking to scam you out of your cash
17th May 2019

thinkmoney
Financial Crime
One of the easiest ways to make a bit of extra money is to sell some of the clutter that you don't use. From Depop to eBay, the internet is full of online marketplaces where you can sell your unwanted gear.
When there's money involved, it's bound to attract fraudsters who want to con you out of your cash. What you might not expect is that there's a rising trend in classified ad scams where it's the seller who ends up out of pocket.
What's the scam?
Imagine you're selling an old mobile phone on Gumtree and you get a text from a buyer who seems keen to take it off your hands.
The problem is it's a gift for a relative and they want it to be shipped to a different address. They can't collect in person so they offer to pay you a little extra for your trouble and to arrange a courier service.
You'll be so happy that your item's sold and you've got a bit of money coming in that you might not find this strange.
Now the dodgy bit. An email from 'PayPal' will drop into your inbox saying you've been sent money for the phone and courier – result!
But there's a snag. You won't be able to access it until you pay the shipping company and send your item.
And they won't want it sent by the local Parcelforce. No, they'll insist on using a shipping company based overseas, which charges extortionate fees and only accepts payment by Western Union.
So you'll spend a small fortune (sometimes more than the item's value) via an unprotected and untraceable payment method.
Once you've made the payment, your buyer will make like Houdini and disappear in a puff of smoke.
You look a bit closer at the email you've had about the funds. Is it really from PayPal?
Chances are that it's spoofed, which is where a fraudster makes a fake email address look like it's coming from a website you trust.
Now you check your PayPal account. You'll find you've been scammed out of both money and, if you've already posted it, your phone!
How can I spot the red flags to make sure that doesn't happen to me?
Whenever you're selling anything online, stick to these guidelines for a scam-free sale:
• Don't send anything until you've got the money for it – only regulated big brands offer buy now pay later!
• Watch out if they ask YOU to pay for anything – as the seller it doesn't make sense for you to fork out for costs. If they really want the item, a buyer should cover any extra fees themselves.
• Be wary if they don't ask questions – if there are no queries or negotiation, they might not care what the item is!
• Check your account for the funds – even if you've had confirmation from PayPal, make sure that the money is in your account and it isn't pending.
• Don't leave the official site – if the buyer tries switching to less secure payment methods like Western Union or direct bank transfers, it's a clear sign of something suspect. Don't let them lead you away from carrying out a transaction on the main website, as it's unlikely you'll be able to get your money back if anything goes wrong.
• Use your common sense – if something sounds too good to be true, it probably is!
What else should I look out for when I'm using an online marketplace?
It's not only sellers who get burnt by fraudsters. If you're shopping on a classified sales site, make sure that you're buying the real McCoy.
Scammers will tempt you by advertising their items at a fraction of the cost of other listings, so you think you're getting a bargain.
Don't be afraid to ask questions if you're not 100% happy, whether that's online or if you're arranging to go and see the item in person. Walk away from the sale if you don't feel comfortable.
If you can't meet the person face to face and see who you're dealing with, or pay with official PayPal channels where your money's protected, don't chance it! And if they start getting pushy with you, it pretty much confirms that they've been trying their luck.
Another trick fraudsters use is to make their adverts and profile look like you can trust them. They might have put this together themselves, or copied from an honest seller.
If the adverts have lots of detail and pictures, it could be a scammer going the extra mile to be convincing. It's better to look at their reviews if you want to know how trustworthy they are, not the quality of their ads.
What do I do if I fall for a scam?
If you think you've been scammed on a classified ad site, report it to Action Fraud and your bank straight away.
Make the website you've been using aware of the scam so that they can help protect their other customers. Give them as much detail as possible and if you've had any emails or contact, send screenshots of those.
< Back to articles