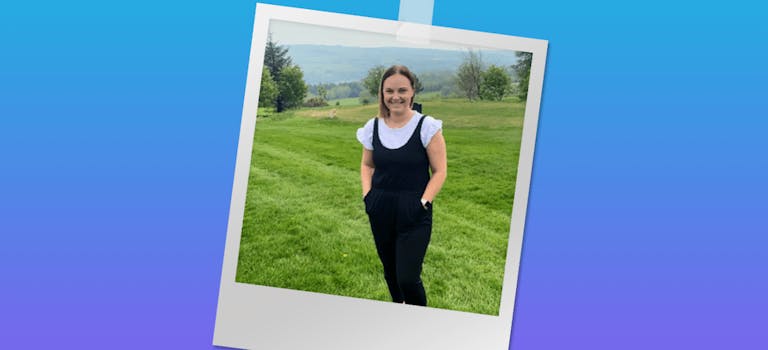 Staff stories: A true inspiration
13th Nov 2020

Faye
thinkmoney News
We've got a truly incredible story for you! One that might leave you shedding a tear. So grab a cuppa, make yourself comfy, and get ready to be inspired.
Danielle's story
Danielle Kelleher has been with us for 11 years and she is an invaluable part of our team. Sadly, last year she was diagnosed with stage 3 Skin Cancer. But don't worry, there's a happy ending. She has said herself, "Hearing the "C" word can be frightening... but for me, it has given me the biggest strength in life." And you can see how true these words are when you discover how much Danielle has done throughout her treatment.
Despite her personal struggles with her health, her determination to help others is so heart-warming. Throughout the year, Danielle has taken on three events to raise money for The Christie, a charity that takes care of 60,000 patients diagnosed with cancer each year. Danielle has raised an incredible £3,100!
Not only has she had to deal with her diagnose, treatment, and being an inspiration to her community, but she is also a mother to six-year-old Alysia. "My family is what made my cancer adventure something which I was determined to not let get in the way of our life. When I was diagnosed, Alysia ran out of nursery that day and I was greeted with a big hug and a whisper in my ear, "I love you". This gave me the motivation to battle this head on."
Where it began
It all started last year. After having major surgery to remove something that wasn't quite right on her calf, it was discovered that Danielle had malignant melanoma. During the beginning of her treatment, she bravely took on the 10k Walk of Hope, an event organised by The Christie. Not only was this walk something for Danielle to focus on during a difficult time, but it was also a symbol of hope to join everyone else to unite against cancer. In this event alone she raised £1,330!
The lockdown
Being on lockdown due to COVID-19 has been a struggle for most people but imagine going through all that uncertainty and add being six months into treatment for cancer too! Inspiringly, Danielle was still determined to provide hope and took part in The Christie's 2.6 lockdown challenge. Whilst going through treatment, she walked 2.6 miles a day for 26 days to raise money for the cause.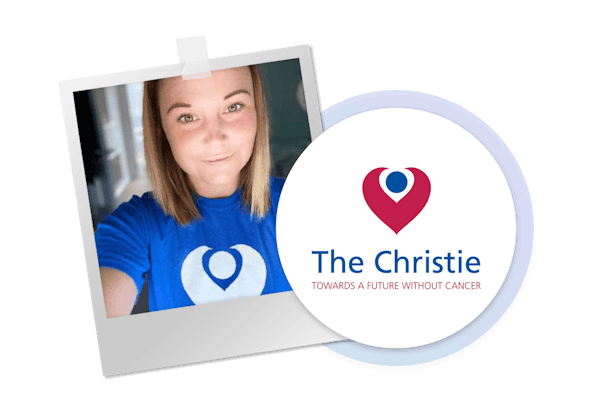 Ending on a high
Although Danielle's medical trial had to end early due to the treatment affecting her heart, The Christie still continued to provide continuous checks. While she awaited her results for the all-clear, Danielle decided that she hadn't yet finished with her charity work. And she was going to finish with a bang!
Despite being afraid of heights, the plan was to take on a skydive at 11,000ft. When the day came, to celebrate that Danielle had the all-clear, she took it up a gear and opted for 15,000ft, raising £1,060 for the charity. How incredible is that!
For everyone who has donated, Danielle would like to say: "I can't thank you all enough. It's helped The Christie raise vital funds for the amazing work they do. My experience of completing charity work for The Christie has helped me with my confidence knowing I am doing something to help others and is something I will continue to do."
From everyone here at thinkmoney, Danielle, we want to thank you. We are in awe of the courage and strength that you have shown, not just by defeating cancer, but by the determination to do your bit for charity to help others. Charity is a huge part of our culture and we try to do our bit each year. So, when we hear our thinkers are out there raising money for an amazing cause, we burst with pride. Especially during this pandemic!
I think we can all agree that Danielle is a true inspiration, and we are so proud that she is a part of the thinkmoney team!
If you would like to know more about Danielle's story, take a look at her JustGiving pages below: www.justgiving.com/fundraising/danielle-kelleher3
< Back to articles