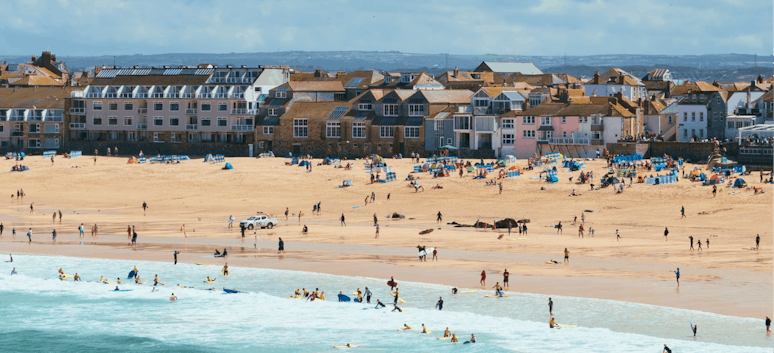 How to make the summer holidays work for you
7th Aug 2023

Lydia
Money Saving Tips
Financial Guidance
Even though the rain says different, the school summer holidays are here. It's supposed to be a time for the kids to relax, let off steam, and spend time with their friends and loved ones.
But at thinkmoney, we understand that the summer holidays might be stressful for some parents and families, especially when it comes to money. To help ease any concerns you may be having, we've put together a rundown of the best deals and resources you can use to keep the kids entertained during the six weeks holidays.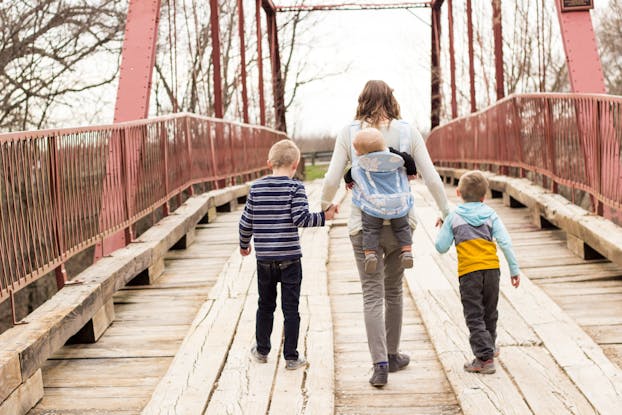 Days out
🏛️ Museums: Most local museums are free to get into, and they're a great way to occupy your child for a couple of hours one afternoon. Most museums will have activities for children to enjoy as you make your way through.
🖌️ Go on a painted rock treasure hunt, or get your kids painting pebbles: Have you ever been out and about and come across some nicely decorated rocks? The Love on the Rocks craze is all about building community by painting rocks and pebbles and leaving photos on Facebook groups. It can be a fun project to get your kids involved in. You can post pictures afterward and keep them updated on their rock's journey! Find out more by checking out the Love On The Rocks UK Facebook page.
🏖️ Beach cleaning: If you live by the coast, you can give your kids some healthy outdoor time by getting them involved in litter picking on the beach. Soak up the sunshine (if it makes an appearance) and do your bit for the environment.
🍕 Kids eat free: Family meal times are important, and going out to eat is exciting. We've rounded up all of the places your kids can eat for as little as £1 or free here.
🍓 Go on a picnic: New environments are always nice. Instead of lunch at the kitchen table, why not take it to your local park and make an afternoon of it?
📱 Geocaching: This is a treasure hunt for the digital generation! Follow the coordinates on the Geocaching app to hunt down an item or container with goodies inside (usually toys!). Head to Geocaching to create an account and download the app to get started.
🚄 National Rail offers: National Rail always has a number of offers and savings on family days out: UK Days Out by Train | National Rail
🌳 Days out at National Trust: The National Trust and Mirror Online have teamed up to give away family passes this summer. All you have to do is sign up here.
🍿 Cinema offers: Most cinemas have deals on for kids if you know where to look. For example, at Vue, you can get tickets from £2.99 every morning from 10 am in the school holidays, while Odeon has a similar offer for £2.50 at selected cinemas.
🥫 Heinz Free Dayz Out: Heinz is offering families the chance to enjoy FREE Dayz Out with thousands of fun activities available. All you need to do is look out for the special promotional packs of Heinz Meals or Heinz Sauces in participating supermarkets, and then sign up here.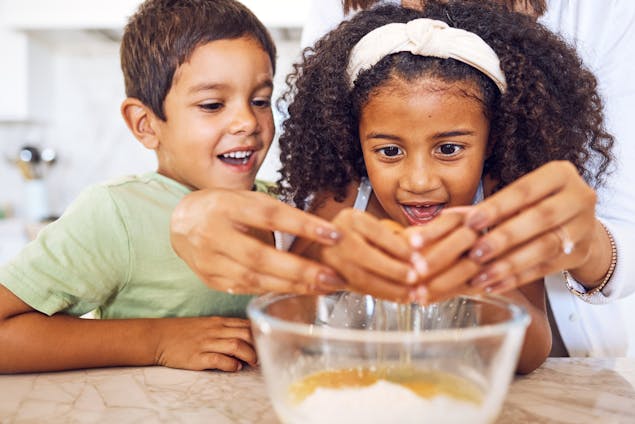 At Home
🧑‍🌾 Gardening: The summer hols are a perfect time to show your kids how to look after the things they own - and the garden is a great place to start. Get them weeding or repotting plants; they can make a mess while they learn!
👚 Summer clear out: Since there's always bound to be rainy days over the six weeks, how about tasking your children with clearing out and giving away some of their old toys, clothes, or games?
🧑🏿‍🍳 At-home cookery school: Kids love sweet treats, and they love making a mess. BBC Goodfood has over 70 simple and easy-to-make recipes you can try out with your kids. You'll never run out of things to make!
⛺ Camp out in your back garden: If you've got the means, (a tent, beach tent or gazebo, or even a tarpaulin) you can create an evening of fun!
🃏 Family board game tournament: If it's a rainy day, why not set up a whole afternoon of games for you and your little ones to get stuck into? If you need to pick up some new games, local charity shops tend to have a brilliant (and cheap) selection.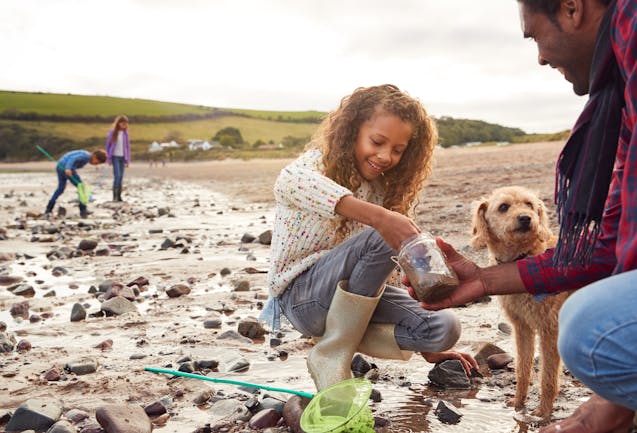 Cheap getaways
🛎️ Travelodge: This budget hotel chain has released 850,000 rooms for £38 or less per night, for selected stays until Sunday 31 December 2023 across 580 UK hotels, but you do have to find them yourself. This Travelodge price finder can help by showing all dates, but for more help visit: Travelodge Discount Codes July 2023
☀️ Holidays from £9.50: Every year, the Sun newspaper gives you the chance to collect 10 tokens to receive a getaway at a holiday park in the UK!
Keeping the kids entertained for six weeks is no small feat and believe us when we say, we get it. thinkmoney is made up of people from all walks of life, including plenty of parents who are searching for summer holiday ideas and inspiration too! So, we hope a few of these resources have been able to help make your summer holiday that little bit easier 💙
< Back to articles