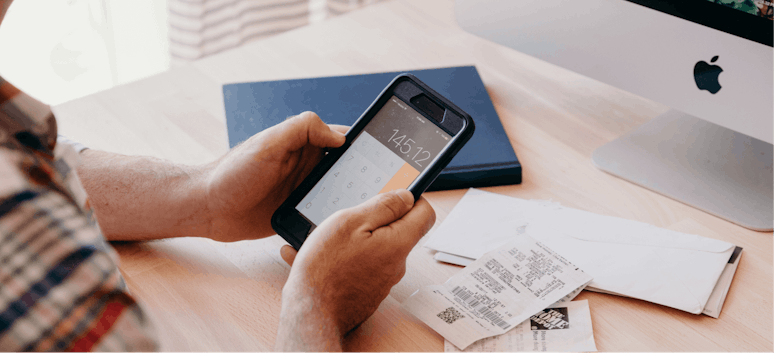 Do you owe council tax? Here's what you should do
25th Oct 2021

Faye
Financial Guidance
Brits were faced with a rise in council tax up to £100 earlier in the year. Around two thirds of England's major councils were set to increase council tax bills by up to 5% - the maximum amount. This came as the UK faced its worst recession in 300 years and the furlough scheme was due to come to an end. With an estimated £700 million being owed in council tax at the time, some councils were at risk of going bankrupt themselves. So, unfortunately, they may have been left with no choice but to request repayments.
A few months further down the line there is talk that there could be more increases to tax due to the continued funding pressures caused by the pandemic. If you have any concerns about the rise in tax or how you're going to pay it, take a look at our tips below.
What should you do if you owe council tax?
Contact your local council as soon as possible. Don't let your debt spiral out of control. Speak to your local authority, as they can allow you to spread the payments over 12 months as opposed to the usual 10 months.
Your council may also give a one-off discount if you still can't pay what you owe in arrears, and you should also check if you are eligible for:
a council tax reduction if you are on low income or receive benefits; or
a reduced council tax bill, such as if you live alone.
What if the bailiffs come to your home?
If you're struggling to pay your council tax, the most important thing to do is to not stay silent. Missed council tax payments can have big consequences. The council could take you to court or send bailiffs round, so ignoring the issue will only make your situation worse.
However, if you're in England, Wales or Northern Ireland (Scotland has Sheriff Officers instead of bailiffs, and they don't have as many powers), and bailiffs do turn up at your home, here's what you can do:
You should never have unexpected bailiffs arrive at your door. The council will have to apply for the power to send a bailiff through the court, and then send a notice of enforcement letter to give you at least seven working days' notice.
When the bailiffs arrive, in most instances, you do not have to let them in. At this point, they are not usually legally allowed to use force to enter your home. They will also have to provide proof of who they are and a warrant or a document called a 'writ' from a court.
If you let them in, and you can't afford to pay what you owe straight away, they will make a controlled goods agreement by listing the things in your home that they could sell to pay off your debts and could ask you to sign the list. They will then leave to come back later, in which they are then legally allowed to use force to enter and take the items if you resist. So, we recommend trying to organise any repayments over the phone.
If a bailiff has broken the rules then you can report them to your local council, or if you're being physically threatened, call the police.
How to start managing your money after COVID-19
Around 800,000 UK households were behind on their council tax last year, largely due to COVID-19. Debt repayments may have taken a break during lockdown, but what do you do when you have to start paying it back?
Despite the schemes and aid from the government, the coronavirus pandemic has caused financial difficulties in many families. Sadly, thinkmoney discovered that 46% of people have had to dip into their savings due to COVID-19. 1 in 8 of those had spent all of their savings attempting to survive the issues that have arisen due to the pandemic.
Reports also showed that roughly six million adults in the UK fell behind on one or more household bills too. If you are struggling, there are ways to try and manage your money.
1. Sort your debts into priorities
Council tax is a priority debt as it (and some others) comes with the most serious consequences should you fall behind. If you can split your debts into 'priorities' and 'non-priorities', you'll know which ones you need to start paying off first.
Higher priority debts
Rent/mortgage
Council tax
Gas or electricity
TV license
Phone/internet bills
Court fines
Overpaid tax credits
Payments for goods bought on hire purchase
Unpaid child maintenance
Lower priority debts
Credit card or store card payments
Catalogue debts
Unpaid water bills
Unsecured loans (including payday loans)
Overpayment of benefits
Unpaid parking tickets
Money owed to friends and family
You can read about these in more detail on Citizens Advice.
2. Seek professional advice
If you are struggling, you can access free, independent advice from the places listed below:
Citizens Advice – A network of charities that can assist with many different problems, including any emergency debt you might have.
Shelter – A charity that can help people facing homelessness or poor housing conditions.
StepChange – A free debt advice service.
National Debtline – A charity that gives free advice on debt issues you might have.
Gingerbread – A charity that helps single parents on a range of issues, including debt.
3. Try to avoid pay-later schemes
The use of buy now pay later (BNPL) schemes has seen a huge increase, with five million people using the scheme since the pandemic. The use of these products are now worth an estimated £2.7 billion in the UK, but in reality, they are just another form of credit. They might seem attractive, but any missed payments fees can be high, with the records going on your report.
4. Switch account providers in just 10 minutes
Moving to a different bank account is a great way to save money, in as little as 10 minutes. The average Brits spends around £152 each year on banking fees, overdraft costs and charges for missed payments. But, moving to an account without overdraft fees and even a budgeting tool can help you save money in the future, and ensure you don't miss any bills.
5. Start small with saving
No matter how small you think the amount you are saving is, you should still be proud. If you can, try and put away what you might spend on a lunch each week to save. Or you could start as small by saving £1 one week, £2 the next week, £3 the next and so on. It's not about saving large amounts of money (if you are not able) but starting the path to saving and better understand how to manage your money.
What support is available?
When you find out that a bailiff is coming to your home, you can call Citizens Advice for guidance on what to do next.
If you're struggling with managing your debt and it is having an effect on your mental health, many organisations can help and support you, including Step Change. For more information, take a look at our supporting our customers with debt page. Or, read up on our Budgeting Hub for help on managing your money.
< Back to articles