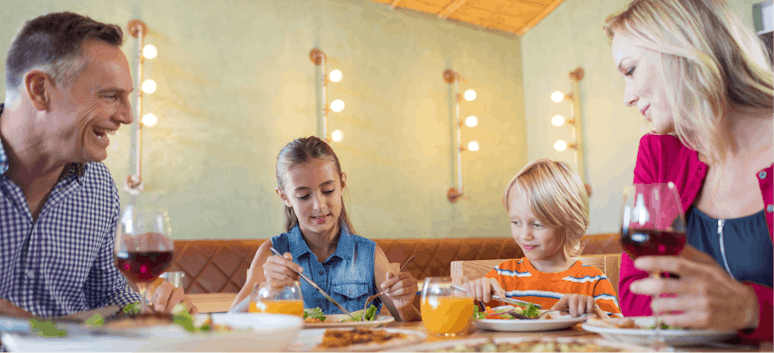 Where can your kids eat free this summer?
9th Aug 2023

Lydia
Financial Guidance
General Finance
Money Saving Tips
Going out to eat is a special way to spend some quality time with your family, and for younger children, the chance to try some new food is exciting! But eating out doesn't come cheap, so we know it can be tricky to fit this into your budget. That's why we've rounded up plenty of places in the UK that are offering free or budget meals for children this summer. So many places are offering these deals, so to make your life easier, we've split them into different categories: Quick bites, Treating the family and Classics.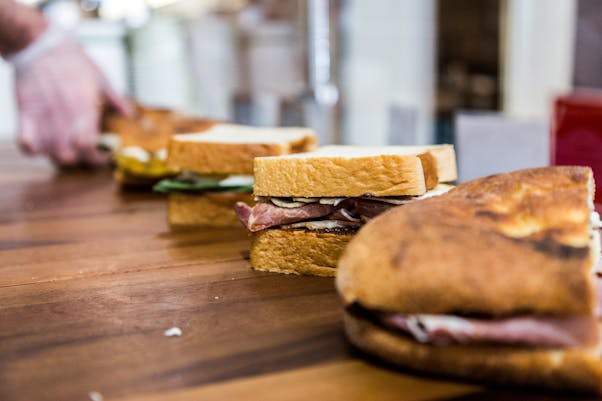 ASDA:
Asda is offering kids meals for just £1 at any time of day in all Asda cafes! For adults, half-priced meals are available from 3pm onwards. For kids, the meals can be hot or cold, and Asda will include a free piece of fruit when you buy the hot kids £1 meal deal 🍎 Asda is also offering a £1 cold pick-and-mix selection for children that includes a sandwich, drink and piece of fruit, with new treats such as a jelly pot with whole fruit pieces. Great news - this offer is available until the end of the year.
Marks and Spencer's:
If you spend just £5 in an M&S Café, your children can enjoy a main, a snack, and a drink from the Kids' Munch Menu for free, with plenty of cold and hot options available. This offer is running until 1st September 2023 in England and Wales.
Morrisons:
At Morrisons café, children under 16 eat for free all day, every day when an adult spends £4.49 or more on a meal 🍲
Tesco:
Tesco cafes are offering one free Kids Hot Meal Deal, Kids Breakfast or Kids Pick 'n' Mix deal with any adult purchase. Popular choices include beans or avocado on toast, fish fingers, baked chicken goujons or a sandwich. Hot main meals include a vegetable side dish, and the sandwich pick n mix includes a piece of fresh fruit. This offer is available across the UK from Mondays to Fridays.
Premier Inn:
The hotel chain is running a kids eat for £1 offer at selected Thyme restaurants in over 250 locations across the UK. You can find the restaurants here. As part of the deal, up to two under-16s can get a main from the kid's menu for £1 when an adult buys a drink over £1.99 and a main off the core evening menu. There's also a breakfast deal; when an adult orders a full Premier Inn Breakfast or a Meal Deal, up to two under 16s eat breakfast for free. These deals are available to people who are staying at the Premier Inn and non-residents, until 1st September.
Sainsbury's:
Sainsbury's is offering a free kids' hot meal or kids' lunch bag with the purchase of any adult hot main meal from £5.20 in all of its cafes, during the summer school holidays. This offer is valid every day from 11:30 am until closing time.
Dobbie's Garden Centres:
🌷 If you're stocking up on essentials for the garden, don't miss this offer! Children can eat free when an adult purchases a main meal. Choose from the kids' lunch menu or the pick 'n' mix lunch box meal, served with a sandwich, three snacks, and a drink. This is available daily from 12pm.
Dunelm, Pausa Cafe:
Homeware shopping needs its pit stops too! The Pausa café is offering a free kids menu for every £4 spent in their in-store cafes. The offer is available all day, every day.
IKEA:
The Swedish furniture brand is famous for its meatballs, but it also offers affordable meals for children. So, if you need lunch, you can get the kids pasta with tomato sauce 🍝 and a soft drink for 95p from 11am. Other kid's meals are also available for the higher price of £1.50 - but still a bargain!
OK Diners:
🚗 If you're looking for a stop-off on a day spent driving, OK Diners offers children under 10 free meals from the kid's menu when an adult purchases a main from the a la carte menu. This is available all day, every day at all diners other than those on the A1.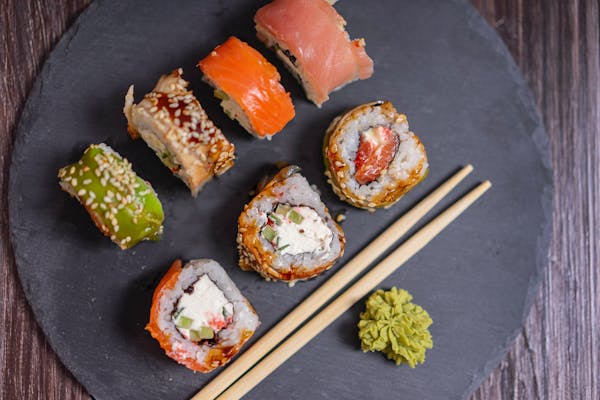 Treating the family
Bella Italia:
If you book a table at Bella Italia, kids can get three courses and a drink for just £1 with every purchase of an adult meal. From creating your own pizza and pasta (perfect for fussy eaters!) to classics like fish and chips, there's a great selection that the kids will love. Take a trip to the gelato cart for dessert!
The offer is available from 4-6pm Monday-Thursday. Read more about the T&Cs here
Bill's:
Until 1st of September, two kids can eat free all day on weekdays if one adult orders any main dish. Highlights on the children's menu include breakfast options like buttermilk pancakes, mac and cheese and fish fingers and chips.
TGI Fridays:
Kids eat free all day every day if you buy an adult main meal this summer 🍗
To claim it, download TGI's Stripes Rewards app – their customer loyalty scheme.
The Real Greek:
If you visit The Real Greek on Sundays you'll get a free kids' meal when an adult spends a minimum of £10 on their own food.
The offer includes a children's meal from the kids' menu plus a drink and ice cream or sorbet for dessert, and it's available to all children under 12.
Bluegrass BBQ Smokehouses:
For an American BBQ-style meal out, the Bluegrass BBQ Smokehouses in Reading, Windsor and High Wycombe have a kids eat free deal until Sunday 3rd September 2023.
Children get a free main and dessert with every adult main ordered with the kids' menu including options such as BBQ pulled pork wrap with fries and smoked mac and cheese.
Preto:
For a Brazilian twist, every weekday from 4pm, and all weekend, head to Preto's website and download your Children Eat Free voucher before going to the restaurant.
This offer is valid for children up to 10 years old (proof of age may be requested). You can get one free children's meal per paying adult.
YO! Sushi:
If your kids like something a little different (think prawn katsu or chicken gyoza), head to Yo Sushi! and dine in for a great school holiday deal. For every adult that spends £10, one child can eat free, with a maximum of three kids eating free per sitting. The offer includes a 'kiddo bento box' and a drink. A dorayaki pancake can be added for dessert for £1.50 🍤
The offer is valid all day until the 1st September 2023 on Mondays to Fridays. The offer is not available at YO! Bath, Heathrow T2, Heathrow T3, Manchester Piccadilly, St Pancras Station, York Outlet or London Luton Airport.
Bucket & Spade Café, Devon:
🏖️ If you're planning to visit the Jurassic coastline in Devon this summer, this café in Shaldon is running a kids eat free offer till Wednesday 6th September until 6pm each day.
The offer runs from Monday-Thursday on orders placed by 6pm. Children under 12 can eat one free meal from the breakfast, lunch and dinner menu with every full-paying adult meal from the full menu.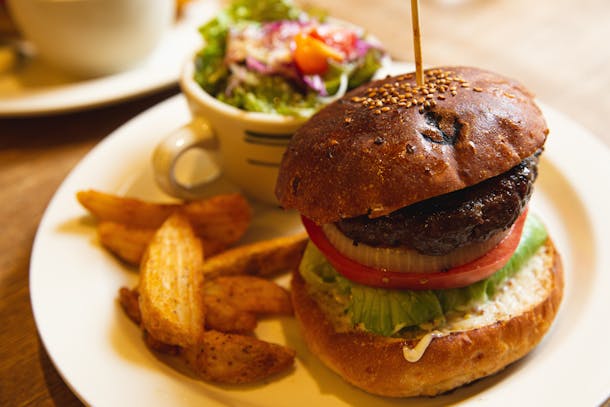 Classics
Hungry Horse pubs:
Every Monday, children can eat for £1 at this chain of pubs. There are plenty of kid-friendly meals on offer, including fish fingers, pasta and sausages as well as a variety of vegetarian and vegan options 🌭
Beefeater:
🍳 If you're looking for a cooked breakfast, then Beefeater pubs are the way to go. The chainlets two kids, under the age of 16, eat free breakfast with any adult breakfast purchased for £9.99.
This is offer is available from 6:30am until 10:30am midweek, and 7am until 11am at the weekend.
Toby Carvery:
On Tuesdays and Wednesdays for the rest of August you can call your local restaurant before 10:30am where you can arrange a collection for a free kids' takeaway breakfast meal.
Each restaurant can give away up to five meals on allocated days and it's down to the manager's discretion.
Sizzling Pub and Grill:
Children can eat for just £1 with a purchase of every adult meal Monday to Fridays between 3pm and 7pm. Perfect for a big lunch, or a cheap tea out 🍕
Brewers Fayre:
Fancy a free breakfast for your child? If you order an adults' all-you-can-eat breakfast, you can have as much as you like from their selection of English breakfast and continental breakfast choices and your kids eat free, too!
Two children under 16 eat for free when one adult orders the £9.99 unlimited breakfast. You can also pick a single course off the children's menu from just 99p.
Brewdog:
Running till Friday 25th August, Brewdog are offering a free kid's meal with the purchase of an adult meal across all UK bars and pubs. Available for children aged 13 and below, parents just need to type "KIDS EAT FREE" when booking their table online.
Heathrow Airport:
✈️ Families flying from London Heathrow for their school holiday getaways can save a little extra during certain weeks. Tying in with school holidays throughout the year, free children's meals are on offer at airport restaurants during eligible school holiday dates.
These restaurants include Giraffe, Leon, Wondertree and The Prince of Wales, and kids eat free when an adult buys a main course. In addition, Gordon Ramsay Plane Food has the kids eat free offer available all year round.
< Back to articles