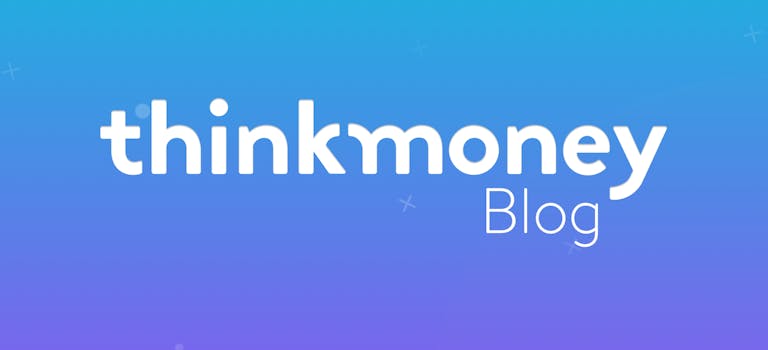 101 things to do with jam jars
3rd Nov 2014

thinkmoney
General Finance
At thinkmoney, we're all about jam jar account management; your income goes into one secure virtual jar and the money you need for your important bills and Direct Debits is held safely in there. The remainder is then transferred to a second jar you can spend from; safe in the knowledge that all your bills should be covered. That's how our jam jar account (for which fees are payable) works, and you may have also heard this described as an alternative basic bank account.
But jam jars have a whole host of other uses. In fact, we can think of 101 things you can do with jam jars – and that's just for starters:
1) Money box – As with a jam jar account, you can teach your kids money management by getting them to decorate their own jam jar and save their pocket money in it.
2) Jam! – OK, we admit it's an obvious choice but why mess with perfection? And once you've finished your shop-bought jam you can save the jar and make your own.
3) Lemon curd – It's surprisingly easy to make and a brilliant addition to tarts and cheesecakes. Check out this recipe here.
4) Pesto – Again, pesto is easy to make and a jar of the homemade sauce makes for a thoughtful gift.
5) Pickled eggs/onions – We admit they're not for everyone, but we can't get enough of them.
6) Treat jar – Fill a jar with sweets to give away as a gift, or use it to treat (bribe) your kids.
7) Grow your own herbs – Even if you don't have a garden, you can get in on the grow-your-own craze by putting a thin layer of gravel in an empty jam jar,
half filling with soil and planting your favourite herb seeds. Hey presto – a ready-made kitchen garden.
8) Dessert dish – The perfect size for making a generous portion of homemade dessert like panna cotta.
9) Jelly mould – Make delicious individual jellies using small jars as jelly moulds.
10) Home canning – This is all the rage among environmentalists, as it reduces waste, saves you money and preserves food. Find out how to can in a jam jar here.
11) Lunch box container – Save money by buying a big carton of yogurt, coleslaw or pasta salad and serving a bit into a jam jar a day for your lunch.
12) Salad dressing mixer – You can save a fair few pennies by making your own salad dressing instead of buying it readymade. Use your faithful jam jar to mix and store it in.
13) Spice container – Pretty up your spice rack by storing them all in matching jars with homemade labels.
14) Baking containers – Bring uniformity to your baking ingredients by storing flour, sugar and yeast in jam jars with fancy labels. Removes the risk of the paper bag ripping and flour going everywhere.
15) Sugar shaker – Carefully drill a series of small holes in the jam jar lid and use it as a sugar shaker. Alternatively, just add a small spoon and use it as a sugar pot.
16) Salt and pepper shakers – If you can't get enough of your seasonings, you can make giant salt and pepper shakers following the same method as above.
17) Utensil holder – Using pipe clamps, fix some clean jars to a wooden board and attach this to your wall. You now have somewhere to store all your kitchen utensils – what a space saver.
18) Pastry cutter – Want to make uniform tarts and fairy cakes just like they do on The Great British Bake Off? Use the lid of a jam jar to cut out your pastry and feel proud of your matching baked goods.
19) Mini measuring jug – Save space in your cupboards by making a mini measuring container out of your jar. Just mark down your measurements on the side in permanent marker.
20) Rolling pin – If you don't have a proper rolling pin, a jar makes a useful replacement as the pastry shouldn't stick to the glass.
21) Egg cup – You can use a small jar as an egg cup and then cut up your toast and stack the soldiers in a larger jar for a quirky breakfast treat.
22) Egg poacher – Use your jar to poach an egg by cracking an egg into the container and placing in a pan of simmering water (with the water reaching about three-quarters of the way up the jar). Cook for around 8 minutes until the white is firm.
23) Food gifts – At this time of year, we're all looking for budget gift ideas. Food makes for a great present, so decorate a jam jar and fill with sweets or biscuits for your loved ones.
24) Hot chocolate gift set – Half fill a jam jar with luxury hot chocolate powder and then fill up the remainder of the space with marshmallows. You can place a square of fabric over the lid and secure with a ribbon attached to a tea spoon. This makes for another great homemade gift.
25) Pet food containers - Fed up of your cheeky pets ripping through the bags and boxes their food is stored in? Banish this behaviour for good by keeping their biscuits in a secure jam jar.
26) Wedding favours – Planning your wedding? Favours can be expensive, but not if you make them yourself. Collect some mini jam jars and have a go at making your own marmalade or jam for guests.
27) Beverage container – Pretty up your beverages by putting your coffee, teabags and sugar in jars and covering the lids in matching fabric.
28) Cocktail shakers - … can be pricey, so save money by mixing your drinks in a jam jar instead. Just make sure the lid is on tight before you start shaking*.
29) Drinks glasses – For that shabby chic vibe, serve your drinks in a jam jar with a stripy straw. Works great with milk or lemonade for an old skool feel!
30) Sloe gin brewer – So you've got your own homemade drink to serve in your jam jar glass, check out this recipe for making tasty sloe gin.
31) Bath fizzies jar – who doesn't love a good old pampering session? Use your jar as a container for bath bombs and store in your bathroom. .
32) Tip jar – With all your hard work making drinks, you deserve a tip – and you know exactly what to collect it in!
33) Swear jar – If things get a little lairy after all that sloe gin, have your friends pay a fine into your swear jar.
34) Coaster – Make sure your glasses don't mark your tables by using jam jar lids as cheap and stylish coasters. The lip of the lid means that any drips will be caught too.
35) Place settings – Arrange cutlery and napkins in individual jars for your guests for a rustic look for the dinner table.
36) Travel mug – Regularly have to enjoy your brew on the go? You can transform your jam jar into a travel mug.
37) Music amplifier – Did you know if you put your phone in a large glass jar (with the lid off) it acts as an amplifier? Give it a try!
38) Guitar amp – Didn't know you could make a guitar amplifier from a jam jar? Well, evidentially you can. Or you could save yourself the effort and check out one made by a professional here.
39) Musical instruments – Get a few jars of different sizes, fill them with different volumes of water and have a go at playing them.
40) Job jar – If no one in your house sticks to the job rota, mix it up a bit by getting your housemates, partner or kids to pick a job from the jar – that way there can be no moaning as it's totally random.
41) Vase – Wild flowers arranged in a jam jar make for the perfect shabby chic table centrepiece.
42) Mini bottle garden – For a centrepiece with a difference, make a mini bottle garden from one of your larger jam jars. The wide opening of the jar should make it easy to maintain.
43) Plant pot - Used the opposite way up, you can make your jam jars into cool containers for indoor plants. The best thing about this is that you can see all the layers of soil and the root structure through the glass.
44) Candle holder – Add a romantic vibe to the dinner table by placing tea light candles in jars you've decorated yourself with glass paint…
45) Candle holder II - … or you could place a tea light on the lid of a jam jar for a simpler look…
46) Candle - … or go the whole hog and make your own candle in a jam jar.
47) Oil burner – If you want the twinkle to last longer, have a go at making an oil burner from a jam jar. Here's how.
48) Christmas lights – With Christmas on the way, you can make your jam jars festive by filling them with fairy lights.
49) Jam jar chandelier – Yes really. These make for a really quirky feature for your room. Find out how to make one here – and remember, you should speak to a qualified electrician about any wiring that needs to be done.
50) Snow globe - You can even make a snow globe out of a jam jar – and this is the perfect activity to keep kids busy on rainy winter days.
51) Rose water perfume holder – Another way to keep your kids occupied is to encourage them to make their own rose water perfume and then decorate the jam jar they put it in.
52) Sand jar – A great way to remember your favourite beach holidays is to bring back a little of the sand. Put a layer into your jar, place a circle of greaseproof paper over the top (draw around the lid to get the right size) and pour your next sample on top of that so they don't mix.
53) Memory jars – As well as sand, you could fill jars with other holiday mementos like shells, dried flowers or small souvenirs. Make a different jar for each trip.
54) Photo frame - Another great crafting idea is to make your own photo frame from a jam jar. Learn how here.
55) Craft storage – If you're a regular crafter, jam jars can help you keep your things tidy. Fill jars with sequins, pipe cleaners, ribbons and whatever else you use and you'll be able to find these bits and bobs as soon as you need them.
56) Glitter shaker – Like with the sugar shaker, carefully drill holes in the top of the lid and keep your glitter in there. Reduces the risk of you spilling the whole container everywhere whenever you want a sprinkle.
57) Pencil sharpener – Glue a pencil sharpener into a jam jar lid and this will collect all those messy shavings whenever you sharpen your pencil.
58) Pin cushion and sewing kit – You can keep all your sewing bits together in a jar and you can even make the lid into a pin cushion. Find out how here.
59) Wool containers – If knitting is more your thing you can keep your balls of wool in different jars. They'll look pretty displayed on a shelf and it will keep the wool free from moisture.
60) Paint palette – Pour a little paint in the lid of a jar and use it as a palette. If you're painting with water colours, you can fill the jar itself with water to rinse your brush in.
61) Paint storage – If you have a little paint leftover after decorating, rather than waste space by keeping the big tub just decant it into a jam jar – you never know when you'll need it for touch-ups.
62) Wall decoration – If you really want to get crafty you could recycle old jam jars to create an exciting wall feature like this.
63) DIY storage – Separate your different sized screws, nails, bolts and other DIY bits and pieces into separate jam jars to keep everything tidy and well organised.
64) Book ends – Fill two large jam jars with decorative glass pebbles and use them as book ends.
65) Paper weight – Follow the same method as above with a smaller jam jar and use as a paper weight.
66) Door stop – Fill a large jar with heavy stones and use it as a unique door stop.
67) Dice shaker – Got more board games than you know what to do with but can never find the die? Keep your dice in a jam jar – and you can use it as a shaker too.
68) Jigsaw holder – You can save space by putting your jigsaw pieces in a jar rather than storing countless boxes. Just make sure you don't muddle up the pieces.
69) Inspiration – Write some of your favourite quotes, poems and pieces of advice down on separate scraps of paper and fill a jar with them. Whenever you feel in need of a boost, take one out and read it.
70) Key holder – If you feel like you've got a million sets of keys you're always losing, keep them all in one place in a useful jam jar. Just keep it out of sight of the doors and windows.
71) Desk tidy – Make sure you're
never short of a pen again by keeping all your stationary in one place – inside a jam jar.
72) Desk bin – Fed up of your desk being a mess of sweet wrappers? Use a jam jar as a mini bin so you can carry it all to the main bin at the end of the week.
73) Weights – If you like working out you can use jam jars as mini hand weights to help with extra muscle definition.
74) Jewellery storage – If you're always misplacing your jewellery, you can keep it all in one place in a jam jar. Follow the instructions above for a sewing kit and pin cushion and you could use the lid to keep hold of any loose earrings or broaches too.
75) Watch stand – Place your watch over a jam jar in the evening so the strap keeps its shape and you can easily see what the time is if you wake up.
76) Jewellery cleaner – If your jewellery is looking a little dull, fill a jam jar with fizzing Alka-Seltzer and pop your bling in for a few minutes until it gets its shine back.
77) Make your own medal – Drill a hole in the lid of a jam jar and thread a ribbon through it. If your children do something you're particularly proud of, you can give it to them for a week to wear as a medal for good behaviour.
78) Compact mirror – Fit a small mirror into the lid of a jam jar and pop it in your bag so you never have to worry about whether you have food stuck in your teeth again.
79) Make up holder – Keep all of your make up brushes, eyeliners, lip liners and other smaller make up items together in a useful jam jar on your vanity table.
80) Toiletry containers – Improve the look of your bathroom shelves by putting cotton wool balls, pads and cotton buds, along with bath salts, into separate glass jars. You can decorate the jars with a ribbon round the neck.
81) Toothbrush holder – To keep up with your new theme, you could keep your toothbrush and toothpaste in a jam jar too.
82) Soap dispenser – Place a readymade soap dispenser in your jar or fill the jar with soap and put a dispenser lid on top.
83) Hand and body scrubs – You can make your own body scrub from olive oil and brown sugar or a lemon hand scrub featuring the same ingredients with added lemon zest and vanilla essence, put it in a jar and give it away as a gift.
84) Match holder – If you like to relax in luxury by lighting a few candles in the bathroom, you need to make sure your matches are kept dry. What better way of doing this than by sticking them in a jam jar?
85) Mini holiday containers – If you're something of a happy camper, you'll know how important it is to save space. Collect a few small jam jars and use them to keep a little shampoo, conditioner, washing up liquid and hand soap in so you don't have to carry lots of bulky bottles. You could also use some for condiments like ketchup.
86) Sand castle mould – Take a few different sized jam jars to the beach to create an epic sand castle.
87) Car wax container – If your vehicle is your pride and joy, keep your car wax close at hand by putting a little in a small jam jar and keeping it in your glove compartment.
88) Seed dispenser – Drill or hammer some holes in the lid of your jam jar and fill with seeds. You should then be able to scatter them easily in your garden.
89) Seed sewer – While you're at it, you can use a jam jar to make a perfect hole for seeds or bulbs by gently pressing down on it on top of the soil and scooping out the earth at the centre.
90) Garden cloche – Create a garden cloche on the cheap by placing a jam jar over your new seedlings to protect them from hungry birds.
91) Slug trap – Dig a hole and place your jam jar in it, leaving the opening clear. Fill with beer and the slugs will swarm to it – instead of your plants.
92) Caterpillar house – Look after your creepy-crawly friends by making a safe place for them to live.
93) Bird feeder – You can keep your feathered friends happy too by turning your jam jar into a bird feeder. Fill it with birdseed and then place upside down on a saucer placed off the ground on a table and wait for the birds to flock.
94) Tadpole catcher – Another way to use your jam jars to get closer to nature is to take your kids out searching for tadpoles in the spring. They can collect the ones they find in their jar for a closer look, before releasing them again.
95) Bird scarer – Collect a few jam jar lids and drill holes in them before threading string through them and attaching to a wire coat hanger. Hang it from a tree or on your fence or wall and the noise of the lids banging together in the wind should keep the birds away from your plants.
96) Wind chime – Follow a similar method as above, but this time decorate your jar lids and hanger to make it look a little prettier.
97) Ant farm – If you don't have room at home for a dog, you couldbuild your own ant farm instead. These little critters are more interesting to watch than you might think.
98) Stick insect home – Another pet that's clean and simple to look after is a stick insect. Choose a jar that's three times bigger than your insect and place in a few twigs from a plant it eats that it can chew and climb on. Remember to make some holes in the lid so it can breathe!
99) Sea monkey container – Yet another pet that's small, clean and tidy, sea monkeys will be right at home in a jam jar filled with water. Just be certain to use a water purifier.
100) Fish bowl – A large, clean mason jar with a layer of aquarium gravel in the bottom and filled to near the top with the correct temperature of water makes for a simple and attractive fish bowl.
101) Time capsule – Get your kids to write letters to their future selves and place these and a few small things like sweets or toys in a jam jar. You can then bury it in a park and make a map so you can find your way back again in a few years' time to dig up your time capsule.
*Please drink responsibly and for alcohol advice, visit Drink Aware.
< Back to articles