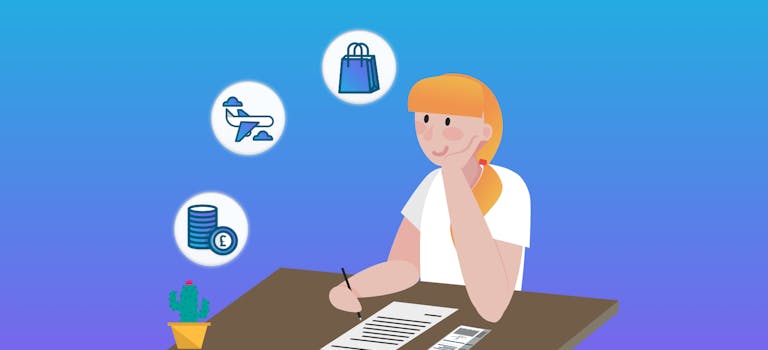 How to sort out payment disputes and refunds
6th May 2020

Stephen
Financial Guidance
Last updated: Tuesday 9th June 2020
As a result of the ongoing coronavirus pandemic, lots of people are trying to get their money back for things such as holidays or weddings which have been changed or cancelled. Understandably, there's a lot of advice flying around on what to do, but in some cases, the advice hasn't been all that helpful.
Here we hope to clear up what to do if you want to get a refund, we'll let you know what chargebacks are and answer some of the most common questions about getting refunds.
How to sort out payment disputes and refunds
In most cases, companies are being pretty understanding of the situation, and are offering solutions for purchases that have been disrupted by the current state of lockdown. While some companies aren't giving out full refunds, others are offering what is known as "reasonable alternatives", which can include:
Discounts
Store credit
Vouchers
For this reason, we strongly recommend getting in touch with the company first to try and resolve the problem. This is partly because we can't be sure what companies are offering, so you're best off speaking to them directly to see what's going on.
The best way to sort out payment disputes and refunds is to follow these steps:
1. Contact the seller/merchant to find out what they can offer in exchange
2. Find a reasonable alternative that you can both agree on (e.g. vouchers or new holiday dates)
3. If you can't come to an agreement, look into whether you're eligible for a chargeback (see FAQs below)
4. If you're eligible for a chargeback, contact your bank to start the process
What is a chargeback?
A chargeback is a way of getting money back for a transaction by asking your bank to reverse the payment. Chargebacks can take up to 45 days, and in certain cases, they can be rejected by the merchant. Usually, a chargeback will be issued if there is a dispute over a payment, and this often relates to fraud. Chargebacks can also apply if the product or service are:
Damaged
Not as described
Undelivered (can be a parcel that hasn't arrived or a service that isn't fulfilled, e.g. a cancelled concert)
With so many people looking to get money back for things that have been moved or cancelled, the advice from some places has been to seek a chargeback from your bank. However, we'd advise that while chargebacks are possible, they should only come as a last resort.
You should also bear in mind that many companies will be processing refunds, but due to the massive number of them to get through, they might not have gotten to yours just yet. Refunds can take up to 15 days, and if the seller has specified a refund and you've agreed to it, a chargeback can't be submitted until the 15 days are over.
Frequently Asked Questions
Here are some of the most commonly asked questions from customers about getting refunds and resolving payment disputes.
If I decide against using something I've bought (e.g. flights), can I get a refund?
If the service hasn't been cancelled, then no. A chargeback or refund doesn't have to be offered if the person who made the purchases decides against using it as long as it has not been cancelled. While some companies might give refunds on services as a sign of goodwill, there is no legal requirement to issue a refund. For this reason, it's best to speak to the seller if you find yourself in this situation, as some may be willing to change your purchase (e.g. move flights to another date).
If I can't use something because of travel restrictions or illness, can I get a refund?
Unfortunately not. Chargebacks don't apply in this situation as the seller has fulfilled their end of the transaction. Some companies may be willing to offer vouchers if you're unable to make a flight or hotel reservation, so contact them directly to see what they're willing to offer or check if your travel insurance covers illness.
Can I get a chargeback against any vouchers/store credit I have if the company goes out of business?
Once again, unfortunately, the answer is usually no. Vouchers and store credit handed out because you weren't able to attend a booking are often done so in goodwill rather than because of a legal obligation. As such, you won't be able to get a chargeback on this type of purchase.
However, if you are given a reasonable alternative as a replacement for the original purchase, you will have chargeback rights, but make sure to check this out when you get the booking/purchase confirmation.
The company I had my booking with has cancelled the booking - can I get a chargeback?
Yes. In this case, because the company has refused to provide the services, you are entitled to a refund. You should contact the company directly to request a refund, but if they refuse to give one, you can then issue a chargeback.
If an event or booking has been moved, but I don't want to attend the new date, can I get a chargeback?
Yes. If the seller changes or postpones the event, you can get your money back if you don't want to or cannot attend the new date. In some instances, the T&Cs may specify that customers will be expected to accept reasonable alternatives, so check these out before talking to the seller.
Can I get a chargeback if I don't accept the reasonable alternative?
In most cases, yes. Reasonable alternatives are usually offered in good faith, which means that if you're not happy with the replacement, you don't have to accept it.
What happens if my refund takes a while to come through?
If you've already agreed to a refund with the person or company you made the payment to, you need to keep trying to contact them. At the moment, most companies will have a pretty large backlog of refunds and chargebacks, so stay patient and stay in touch while you wait.
A chargeback through us is likely to fail if you already have a refund agreement with the person or company you made the payment to. It's best to agree on a repayment date with the company when sorting out the refund. If you then get to this date and you've still not received the refund, you can then get in touch with us and see if we can review it for a possible chargeback.
It's important to note that if a chargeback gets rejected (e.g. because you've already agreed to a refund but it hasn't been processed yet), we aren't able to help any further. For this reason, make sure you only come to us to issue a chargeback if you've got no other options.
Do I have chargeback rights if I have had to pay for alternative arrangements?
No. Although you might be able to get a refund if a seller cancels a service (e.g. a flight), you cannot claim money back for replacement purchases you have made.
For more information on claiming refunds, take a look at the list of all the relevant companies here:
https://www.ethoca.com/covid
< Back to articles