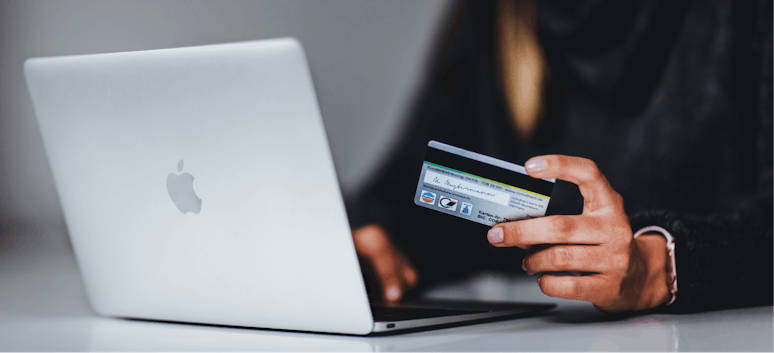 Scams you need to be aware of
25th Mar 2021

Laurie
Financial Crime
With the majority of us spending most of our time at home right now, it's a prime opportunity for fraudsters to be targeting victims. Consequently, reports of scams are continuing to rise. Increased use of social media platforms means personal information is more readily available for criminals to steal. An increase in online shopping, financial vulnerability and job uncertainty are further fueling the new scams we're seeing.
While it's impossible to know if or when you may be targeted, you can keep up to date with the latest stings. Here's the lowdown on the newest scams being reported and the warning signs you need to be aware of.
Company Impersonation
There's tons of websites, apps and services that we all use on a daily basis. Therefore, there are company names that we trust. If a text pops up from Sky, Amazon or your bank, you don't tend to think it could be a scam. However, fraudsters are capitalising on just that to gain access to customer accounts and steal money.
There are a few ways scammers are trying to gain information. They may:
Request your one-time passcode to authorise a payment
Ask you to download TeamViewer
Ask you to download another banking app and request your one-time passcode
If we contact you, we'll never ask you to do any of the above. The same goes for any reputable company.
Advance loan fee scam
The financial impact of the COVID-19 pandemic and its ongoing restrictions has caused a rise in people searching for loans online. Unfortunately, it has also resulted in a 270% increase in loan fee scams. The Financial Conduct Authority (FCA) has revealed that advance loan fee scams are now its most reported scam. This is when a person pays an upfront fee for a loan that they will never receive.
With so many people falling victim to this, it's important to know what to look out for. When searching for a loan online, you should never be asked to pay an upfront fee. You may be told the fee is refundable or some form of deposit (it's not!), and you'll likely feel pressure to make a payment quickly. If you spot any of the warning signs, end the conversation immediately and file a report with the FCA.
Investment Scams
With cryptocurrency on the rise, more and more people are searching for investment opportunities. But this has also presented an opportunity for a new scam. Scammers are using social media platforms, particularly Snapchat and Instagram, to access people's personal information and make an investment sales pitch that's tailored to their victims.
They'll try to lure you in with a low initial investment and the promise of huge profits in just a few days. In actual fact, you'll be pressured to make more payments before ever seeing a profit, and the scammers will vanish – along with your money!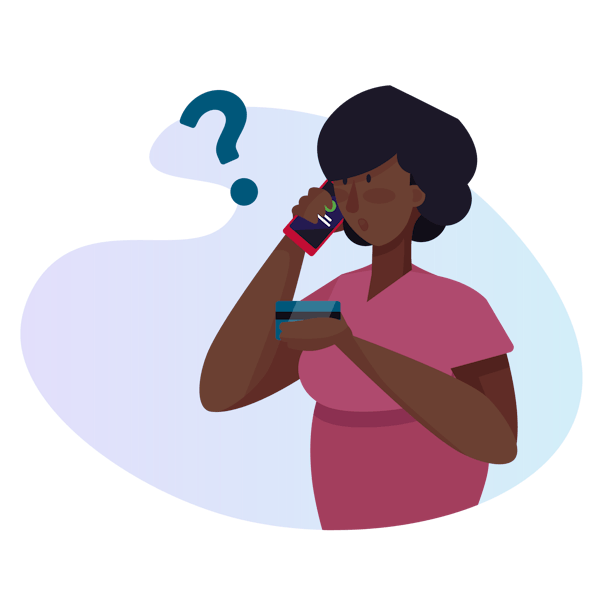 Goods or services not received
Not only are there fake job adverts out there, but also fake adverts for products and services being spotted on Facebook. Scammers will lure their victims in with a bargain that is too good to miss. The issue is the goods don't exist. Once you have made your payment, the company will disappear and you won't receive the goods or service.
Higher value products, for example, fake car sale websites are becoming more common. As a rule, you should always view the car before you make any payments, check to make sure the number plate matches the vehicle that is on the website and make sure all correct documentation is available.
Delivery Scams
The number of scams relating to delivery services has soared. Royal Mail are warning against a new con that is attempting to steal information from their customers. If you receive a text message from 'Royal Mail' asking for personal or financial details from you – don't reply!
Another text or email that should be on your radar is one asking for a delivery/courier fee payment. If you receive this message, do not click on any links provided. They will take you to a fake website that will ask for your personal details.
Royal Mail will only ever send text and email notifications if you've requested them and will only ask for a payment if a customs fee is due. If that's the case, they'll also send you a grey fee card in the post, so you can be sure it's them.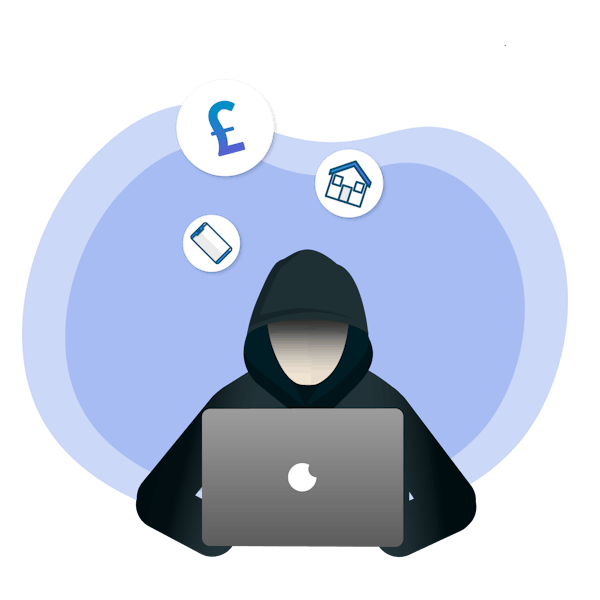 Fake online job adverts
The offer of quick and easy money can be tempting, particularly during a global pandemic. But criminals are taking advantage of this by targeting young people online who are searching for jobs.
Scammers are posting fake adverts on job search platforms and social media to entice young people with the promise of earning a quick buck. This new scam is particularly dangerous as it's recruiting people to unknowingly become money mules for serious criminal activity.
To avoid falling victim to these criminals, be very cautious if you're looking for a new job. Make sure adverts are posted by a trusted company and steer clear of any too good to be true opportunities.
Protect yourself
You may be reading this thinking you wouldn't fall for it. But scammers are slick, and they're always finding new ways to steal your money or identity. It's incredibly important to take every step to protect yourself online, over the phone and via email. Make sure you know how to spot a scam and how to report them.
Above all, always be vigilant and approach any communication cautiously. You'll be thankful you took the time to stop and question that text, email or phone call.
If you're ever in any doubt, before you take action, take 5!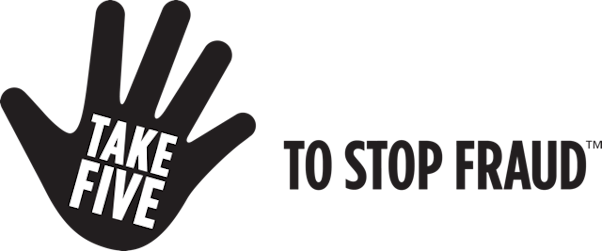 < Back to articles