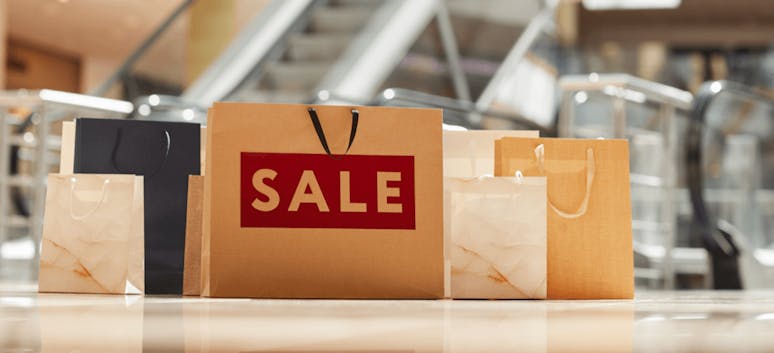 Our top tips for the Black Friday sales
15th Nov 2021

Sian
Money Saving Tips
The craziness that is Black Friday all began back in 2005 in the USA. It is now firmly part of the shopping calendar here in the UK too. With Christmas approaching, some people use the Black Friday deals to buy gifts. Others will wait until then before buying larger purchases, such as appliances, in the hope they will be cheaper.
There can be pressure to make the most of these sales, however. If you're tempted to grab some bargains this year, read through our guide beforehand to make sure you're not going overboard and getting swept up in the mayhem.
1. Make a list of what you need beforehand
There's a fancy fridge on sale. But you bought a new fridge two years ago. It still works really well, is perfect for your needs and doesn't need to be replaced. So don't be drawn in by the sales!
You do, however, need a new microwave and kids' school shoes. Put those on your list, and stick to it. Splashing out on things you don't really need could mean you have less to spend when necessary purchases pop up.
Go straight to look for what's on your list without having to look through a sea of other offers which could tempt you into overspending.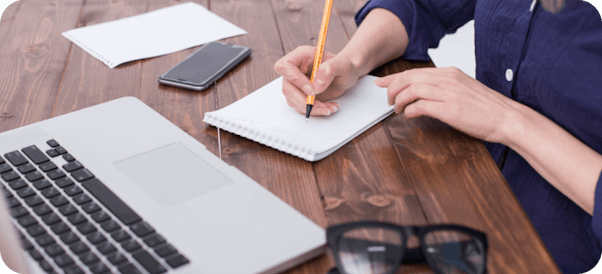 2. Set a spending budget
If you have a certain amount to spend, don't be drawn in by deals that require you to spend more. After all, Christmas is coming up.
Don't spend £500 on a new washing machine if you have set a strict budget of £250, even if the saving seems too good to miss.
To help work out what you have to spend, the thinkmoney app sets aside money for your bills, with the rest going on your card to spend, so you always know how much you have left.
3. Research the product
Do you look at reviews before buying something? We hope so because there's no point getting a bargain if the product is no good. Unfortunately, Black Friday is used by retailers to sell old stock, including the things people aren't buying because of bad reviews.
Look at what people are saying about the product on any website that is selling it. It is better to take your time on research and risk missing out on the deal than waste your money on something that is no good.
4. Check the returns policy
Something which may surprise you: shops aren't required by law to have a returns policy. If you buy something in a store, non-faulty goods can be exchanged or refunded only if the retailer has a policy.
When buying online, you have the right to cancel from the moment the order is placed to 14 days after you receive the goods. You then have a further 14 days to return the item for a refund. This is known as the 'cooling off' period.
Always check what you'd have to do to return something before you buy. Many retailers will extend their policies around Christmas and Black Friday.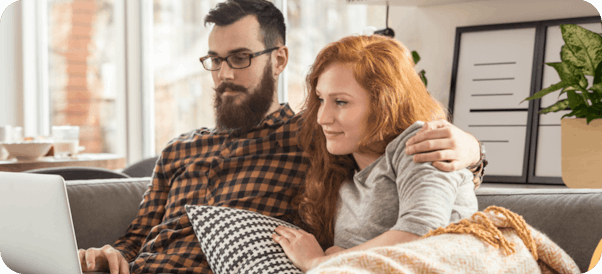 5. Do you need it right this minute?
Black Friday bargains aren't always all they're cracked up to be. Sorry.
We've almost moved entirely online when it comes to our shopping habits, which means deals exist all year round. If you feel pressure to get a new washing machine during Black Friday compared to any other time of the year, take a step back.
January sales, Boxing Day sales, back to school sales, clearance sales, summer sales...you get the picture. Deals are always available. If you think your washing machine could last a few more months, delaying could allow you to save up more money and have a bigger budget, or not feel as stretched.
6. Analyse the price history
With all these sales flying about, the Black Friday price isn't necessarily always the best price something could be. Don't be drawn in by 'was' prices, i.e. the original price. Many retailers will have sold the item for a competitive price lower than this, but then will pretend it was being sold for more during a sales period to make it seem like you're getting a better deal.
Some digging around on price comparison sites or review sites should tell you how much the product should be. Always look at the end price as opposed to the saving, too. 50% off something sounds great, but if you're not saving that much money, it's not as good a deal as it sounds.
7. Shop around
Do you have a favourite store where you buy all your electricals? Maybe you have Amazon Prime so never check out anywhere else?
Not only could another store have a better price on something, but they could also have deals on delivery, better time slots available or even give you money off your next purchase. It is always worth shopping around. If you have your heart set on a particular product, use Google Shopping to compare retailers at a glance.
8. Try to get partner deals
Black Friday deals apply to more than just traditional shopping. If you're a thinkmoney customer, check out our Marketplace through the app before taking out new contracts on phones, broadband and energy.
We have money off deals which you can't find anywhere else.
9. Watch out for scams
Unfortunately, Black Friday is a popular time for scammers to operate. With more people buying online, and Christmas approaching, scams are rife. You can protect yourself and watch out for the main ones by following our Black Friday scams guide.
If you pay by something with cash, you're not as protected as you are with a card. The same applies to paying via PayPal. So, card is king to protect yourself.
Check that the URL begins with 'https' (the 's' on the end stands for secure).
Check that there is a green padlock by the URL, which shows the site is secure to make payments through.
If you're buying from secondhand seller sites, beware of anyone asking you to transfer the money to a bank account before they post the product.
< Back to articles