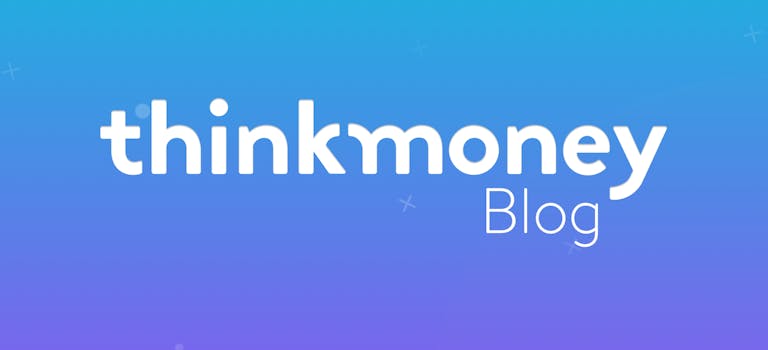 Manage your thinkmoney Personal Account on the go
3rd Dec 2015

thinkmoney
General Finance
When it comes to banking, gone are the days when your only point of contact with your bank would be over the counter or on the phone. With technology as advanced as it is, there are now a number of ways that you can manage your money 24/7. To give you an insight into the services that we provide, we've put together this guide.
Online Account Management
Online Account Management is at the heart of your thinkmoney account – you can use it to do pretty much anything from setting up a Faster Payment, updating your budgeting, reporting your card lost or stolen or ordering PayPoint cash out vouchers. All you have to do is log in using your mobile, tablet or desktop.
Set up a Direct Debit
To set up a Direct Debit you'll need to go to the 'Regular Payments' tab and click onto 'Tell us about a new Direct Debit you have set up'. Once you're on this page, you will then be asked to fill in certain information, including the company name, how much it'll be and how often you'll want this payment to be made. You'll even be able to adjust when you want the first and last payments to go out.
Once you've confirmed this payment, you'll be able to see your updated budget instantly. For a step-by-step video on how to set up a Direct Debit, click here.
Set up and make Faster Payments
If you want to arrange a payment to someone (like a family member, friend or company) then you'll be able to do this using the Faster Payments service. By opting for this sort of payment, the person that you're paying will usually be credited this amount the same day it's debited from your account.
You can set up a Faster Payment without the help of a Money Manager using Online Account Management. Simply log in and select 'Make a payment', you'll then be instructed to enter the payees details. For a step by step guide on how to do this, watch this video.
Mobile App
Earlier this year we launched the thinkmoney mobile App for Android or Apple devices. Once you've installed the App, you'll be able to check your balances and transactions as well as send Faster Payments to people that you've paid before. You can download the App from the App Store (for iOS) and from the Play Store for Android - download links can be found on our App page.
Text services
Transfer money to your card
You don't even need to get in touch with a Money Manager when you want to transfer funds from your Salaries Account to your Card Account – simply text 'CHANGE. Please transfer £ to my card' to 07786 200077 or 81122 from the mobile registered on your account. As with all text message requests, we aim to complete this and send you a confirmation text within two hours, as long as it's during our opening hours.
Remember, you will need sufficient funds in the Salaries part of your account for this to go through. If you don't, you may need to cancel a Direct Debit for it to be processed.
Check your balance and transactions
If you just want to check how your account is looking, you can do this easily via text. Simply text us from the mobile you have registered on your account with 'BAL' for your current balance – you use either 07786 200077 or 81122, whichever is cheaper on your mobile tariff.
Other useful texts are 'TRAN S' for an overview of the Salaries section of your account and 'TRAN C' to see your recent Card transactions. You'll receive details of the last five transactions for either part of your account and you can request this information up to 10 times a month.
Change Direct Debits
If you need to amend, cancel or add a new Direct Debit, you can do this via text as well. Just text 'CHANGE' followed by either 'Cancel', 'Amend' or 'Add'. Here are a few examples:
To Cancel: "CHANGE. Cancel my Direct Debit with Netflix."
To Amend: "CHANGE. Amend my Direct Debit with Npower from £40 to £50."
To Add: "CHANGE. Add a Direct Debit with EE for £20 per month due on the 'date'."
Activate a new thinkmoney card
As a thinkmoney customer you should be aware by now of the Post Office changes – if not, you can read all about them here. When you receive your new thinkmoney Prepaid Debit MasterCard® you will need to activate it immediately – you can do this 24/7 via the automated text service. Just text CARD followed by the last 4 digits of the long number on the front of your new card to 07786 200077 or 81122 e.g. CARD1234 (this must be from the mobile registered on your account). You'll get a text back to confirm it has been successful. Once you've done this, your new card will be ready to use and you'll need to cut up your old one as it won't work anymore.
< Back to articles