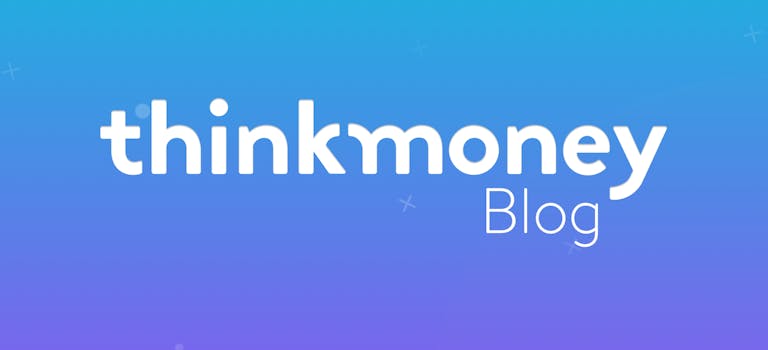 Student finance and budgeting guide
7th Sep 2011

thinkmoney
Budgeting
They say your student years can be the best time of your life, and starting university for the first time can be an exciting - and nerve-wracking - experience. You may be living away from home for the first time, making new friends, and generally learning to be more independent.
However, getting the most out of your experience at uni also means you'll have to think about how to manage your money well during your time there.
Here's a handy guide on how to successfully keep on top of your finances while you study.
Student budgeting
We've all heard stories of students living on tins of beans for two weeks because they've run out of money after paying the rent. But this doesn't have to be the case - a good budget can help you make sure you have enough money for all your essential costs, and still have some left over for those late nights with friends too! So…
Add up all the income you get
The first step in working out your student budget is to add up all the income you receive while at university. This could include:
Work out all your outgoings
Living away from home for the first time means you'll have new responsibilities with your money that you probably haven't had to think about in the past.
It's important to work out your essential expenses: all those things you'll have to spend your money on every month to get by. This includes:
All the costs like these should be prioritised in your budget. Whatever you have left is your disposable income: you can spend this as you like: nights out, meeting up with friends, club membership for any student organisations you join, and - of course - for Freshers' Week.
Remember: you'll have to stay within your budget to make sure you can cover the important day-to-day costs of being at uni as well as the fun stuff.
Reduce your outgoings
There are ways you can reduce the amount you spend every month - so you can (1) afford all your essential living costs, and (2) possibly still have some money left over to spend on whatever you like.
You could think about:
It's also worth thinking about the time you spend away from university, such as the summer holidays or Christmas. With so much free time, it's easy to go 'crazy' and spend your money all in one go. Have a look at this guide to budgeting during summer for some tips and tricks you may not have thought of.
You may feel you can afford a holiday. There are low-cost ways of doing this - and after all those hours in the library 'cramming' for exams, you've probably more than earned it! Again, have a look at this guide to managing your money on holiday that we wrote a few weeks ago to help you get away for less.
Be cautious about borrowing
Some companies target students with credit cards, store cards, payday loans and other forms of credit. While they can work as a way of temporarily boosting your budget, you should try to steer clear of borrowing, or at least keep it to a minimum - and only treat it as a short-term 'fix' that you can repay as quickly as possible.
If you have any concerns about taking on a credit card, or any other budgeting issues, speak to your student welfare officer or money adviser to discuss your options.
Student banking
Getting a student account is another important step in your new life as a student. With all the different options available, it can seem overwhelming, but following these tips can make finding the right student account that bit more straightforward:
Insurance
Chances are you'll be taking a few expensive items with you to uni: whether it's your laptop, smartphone, iPod/MP3 player or any designer clothes you have. Particularly when you're living in student accommodation with strangers for the first time, keeping your valuables safe is a priority.
Finding a good contents insurance policy is a great way of protecting your belongings while you're at uni - and can give you real peace of mind that if your phone is stolen or you lose your laptop, the costs should be covered. However, check with your parents first, as you could already be covered under your family home policy. If you aren't, see if they can add you on to their policy - which could be a cheaper option!
Benefits of student budgeting
Budgeting while you're at university doesn't have to be difficult. What with essays and revising for exams, the last thing you need is the added stress of worrying about how to pay the rent or wishing the days away until your next loan instalment.
However, with the right amount of organisation and commitment, a good student budget can help you make sure you get the most out of your time at uni. A report from the BBC revealed that students could end up paying back double their student loans after 2012's tuition fee increase - but if you're super-savvy with your money, you could minimise the amount of debt you end up with, and graduate with nothing but your student loan to repay.
A good student budget could help you make your money go further, expand your dietary horizons beyond baked beans and enjoy a busy social life. After all, university isn't just about getting a degree!
< Back to articles