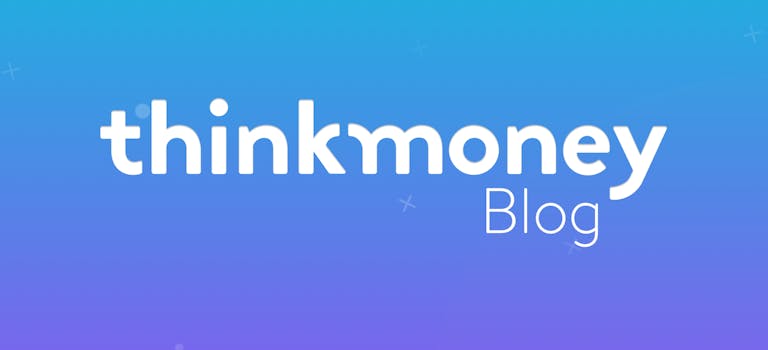 The cost of Britain's love of coffee shops
16th Mar 2015

thinkmoney
General Finance
We know how it is – you're on your way to work, minding your own business, when the smell of freshly brewed coffee wafts through the air and right up your nose. It does exactly what it's supposed to do and tempts you into buying a large skinny caramel macchiato, again!
We Brits have, literally, fallen in love with our morning cup of caffeine. In fact, we consume approximately 70 million cups per day, with two thirds of those being bought from coffee shops.
But, if you knew the true cost of your morning cup, you may think twice about being tempted through the door. We've worked out how much money you could spend on coffees each year, compared to how much it costs when you make them yourself.
We're going to use Costa Coffee as our example, because they have the most coffee shops in the UK, so it's reasonable to assume a great many people are drinking their particular brand of lovely beverages. And the hot, steamy brew of choice we're comparing is a standard latte, as this is by far the most popular version of coffee in the UK.
So, the average price of a Costa Coffee medium latte is £2.45. And, according to our research*, 3 in 8 people treat themselves to a coffee once or twice a month. That would work out at £58.80 per year, which is reasonable enough. However, there are a hardcore group of coffee-addicts, who 'treat' themselves between 15 and over 20 times per month! Let's do the calculations again. Those who buy coffee more than 20 times per month, at £2.45 per coffee, are spending over £580 per year.
Is that really value for money or could it be spent on something more economical – like a coffee machine and beans to make your own?
Well, let's have a look. We found this super little Aerobie Aero-press portable coffee maker, for just £23.98 inc p+p. Or alternatively, this Bodum Travel Press mug costs just £12.99. Both of these will deliver you a freshly brewed coffee, from ground beans, which will definitely be better than anything you get out of a standard machine.
Now you need some ground coffee. For the purposes of this example, we've chosen the Organic, Fairtrade Sumatra, which is a gourmet coffee, from Grumpy Mule coffee at £6.85 inc p+p, for 227 grams. (Bear in mind that you could make the price per cup even cheaper if you bought your beans in larger quantities).
According to the Aero-press instructions, you'll need about 14gm of coffee to make a cup. That means you'll get about 16 cups of coffee from one bag, which gives a price per cup of 0.42 pence. If we then multiply that by 20 cups per month, it works out at £8.56 per month, and then multiply that by 12 to total the year, which equals £102.75.
Add on the cost of the coffee maker, and we're up to £126.73. And finally, let's add in a few pounds for milk, as latte does have quite a lot, so approximately £48 for organic milk for the whole year and we're looking at a total cost of £174.00. That's works out at 0.72 pence, per cup and translates as a saving of over £400 per year compared to buying 20 cups of Costa Coffee a month, and it's organic and Fairtrade!
Just think of all the things you can buy with the £400 you'd be saving. You could, for example, get yourself a ticket for Glastonbury for £225, plus a one-man, full-festival kit for £60.99 inc p+p and still have over £100 left for spending money. Now which do you think will be the better experience – coffee every morning or Glastonbury?
So, crush that coffee shop obsession and make your own – you'll save some money in the process!
*OnePoll questioned a nationally representative sample of 2,000 adults aged 18 and over between 19th December and 30th December 2014, of whom 635 were in Scotland. Figures have been extrapolated to fit ONS 2013 population projections of 50,371,000 UK adults.
< Back to articles