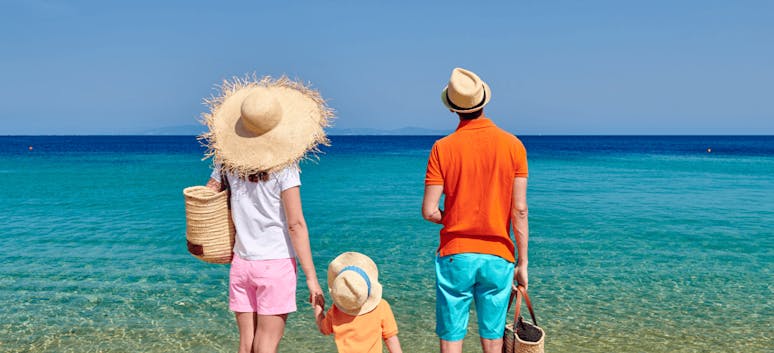 Where to take the kids this autumn on a budget
22nd Sep 2021

Kirsty
Money Saving Tips
Let's face it, taking the kids on holiday without spending a fortune was a big task even before the pandemic hit. In this new world of uncertainty, there's a lot more to worry about than just remembering your suncream and making sure the kids haven't filled your case with toys again.
Parents on a budget are having a harder-than-usual time finding deals which don't burn a hole in their pocket, even when opting to stay right here in the UK.
Thankfully, we've rounded up some of the best spots where you can get away with the kids this autumn, without it causing too much damage to the bank balance. You're welcome!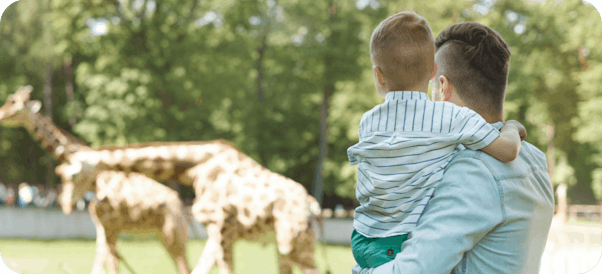 Cheap holidays which are child-friendly
Cheap and child-friendly doesn't always go in the same sentence, but it can. If you're looking to take off somewhere around Europe in autumn, it's worth considering the Spanish Costas, as there's lots to do to keep both the kids and adults entertained. Destinations like this are known for autumn flight deals from the UK, so keep an eye on budget airlines such as RyanAir and Easyjet. Once the summer peak is over you're much more likely to get you and the family a great bargain.
Benidorm
Benidorm is well-known for it's beautiful coastlines and bustling streets, but it's also got tons of affordable activities for families. You can have a day at the zoo for about 17 Euros per person, with deals available for the whole family if you book in advance. If that doesn't tire them out, there's a fantastic waterpark called Aqualandia which, if we're honest, is just as much fun for mum and dad as it is for the kids. This will set you back a bit more, at about 35 Euros for admission, so if it's not quite within your budget, you can take them to one of Benidorm's many beaches for free.
Malaga
Malaga is ideal when you're watching the pennies. The beaches are beautiful, and there are countless places you can take younger kids and teens. A great example is the Selwo Marina Delfinarium where you can meet penguins and dolphins, and even swim with sea lions if you are feeling adventurous. Kids under three go free, which will help you to curb the spending a little bit. There's also Tivoli world amusement park where you'll find 40 rides and attractions to keep everyone busy, and they're advertising entry for as little as 7.95 Euros per person. An affordable day out with money left over for ice cream!
Croatia
It may come as a surprise, but Croatia has a lot to offer for sun-seeking families on a budget. If you're wanting to look a little further than the obvious option of Spain, it's definitely worth giving it a go. Full of lakes, rivers and waterfalls, you'll not be short of water-based fun and things to do in nature, which won't cost you a penny. If you have older kids looking for a bit of adventure, you'll find there's tons of white water rafting and boat rides too. Croatia is a stunning place which, if you do it right, can be easy on the bank balance too.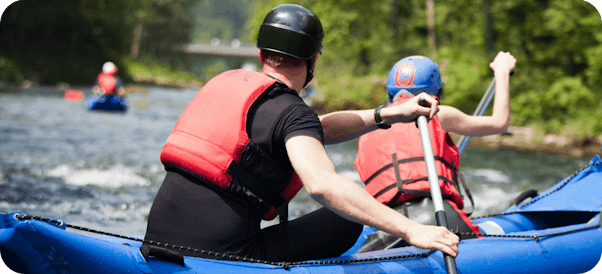 Cheap staycation, anyone?
No one could blame you if you chose to stay away from the airports this year. Gathering the troops and making for the great British coast is recommended, so long as you're not put off by a few autumn showers.
If it's within driving distance to you, Newquay in Cornwall is a fabulous spot for an affordable trip. You can visit the famous beaches of Watergate Bay and Great Western Beach for the kids to let off some steam. There are even some really interesting Halloween events for kids in the area which will give them lots to do without the cost of leaving the country.
Find out more about how to holiday in UK on a budget here.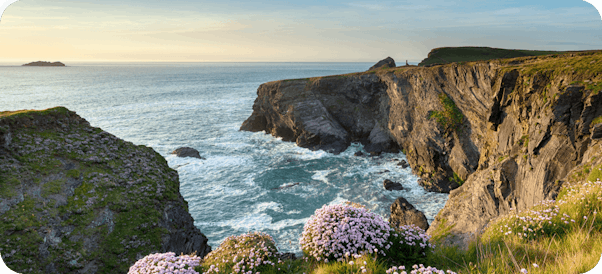 Family holiday on a budget
Regardless of whether you're abroad or at home, it's not always easy budgeting for a family holiday. With a thinkmoney Current Account, you can take advantage of the budgeting tool which helps to make sure all your bills are paid on time and allows you to see clearly what you've got left to spend.
Make food shopping lists
This sounds obvious, but making lists before you head to the supermarket (and sticking to them!) can go a long way to saving a bit of money each week. We're all prone to impulse spending, but a simple list can keep you on track, allowing you to put aside a certain amount each week.
Use a banking app
Even in 2021, many of us aren't keeping a close enough eye on our day-to-day spending. Using an app like the thinkmoney app allows you to see exactly what's going on with your account. Seeing it all in front of you might make it crystal clear which purchases you can do without.
Set daily amounts
When you're on your holiday, it's worth setting daily amounts for activities and dining out. You may go slightly over one day and slightly under the other day, but it will act as a rough guide to make sure you're not overspending or going into any overdrafts.
Looking for some great budgeting tips?
There are countless tips and tricks for getting better at budgeting. You can read more about it here.
< Back to articles